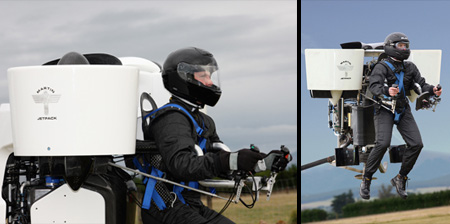 Well here's that jetpack you asked for Kevin!
These babies developed by Martin Aircraft Company of New Zealand go on sale for $75,000 each, and can reach 60mph, with an altitude of 8,000 feet! Check out the video below for demonstration.
What? Not impressed? How bout this homemade Hovercraft by Rudy Heeman, also another New Zealander?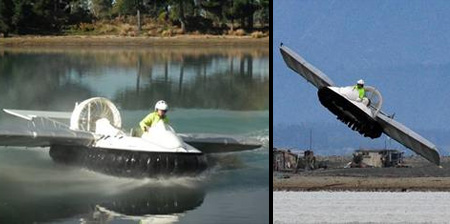 Martin Jetpack [via]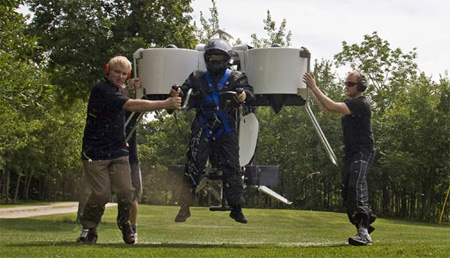 Invented by Glenn Martin, the jetpacks weigh less than 254 lbs, powered by 200 HP coming out of their dual propellers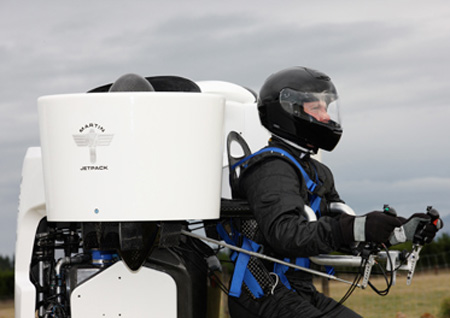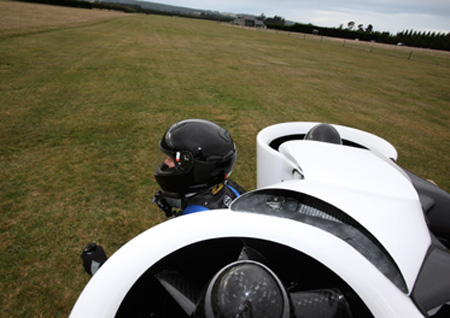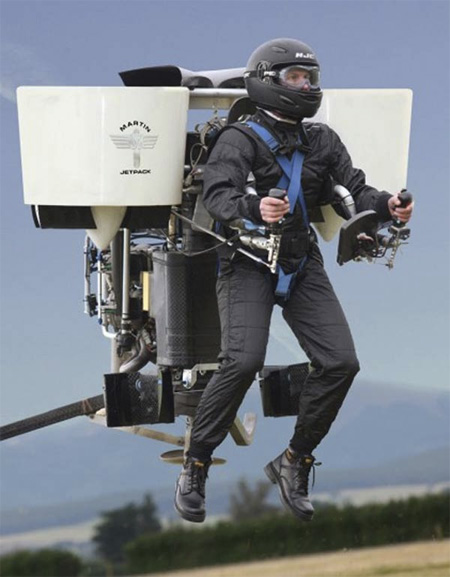 Homemade Hovercroft [via]
Rudy Heeman built and designed his own hovercraft, and when it reaches 70 km/h, it actually starts flying! The hovercraft can reach top speeds of over 100km/hr, has a range of over 225km and cruises at 90km/hr when flying.