Put simply, photo manipulation is changing photos to create an illusion. Widely accepted as an art form, photo manipulation requires skill as well as an active imagination. Using Photoshop and other photo editing tools, digital artists have recently taken it to mind-blowing levels, creating everything from surreal and dark environments to strange and otherworldly animals.
Today, I bring you ten of the best photo manipulation artists (and digital teams) around. They're the ones who work with big advertisers to not just push a product but but to make us fall in love with the brand. Creating unbelievable stories with precision and skill, these artists make us believe that magic can exist, that fantasy and reality can merge and that we are only limited by our own imagination.
1. Christophe Gilbert
As a self-described detail-maniac freak, Christophe Gilbert truly believe that small details can make a huge difference. Looking through his amazing portfolio of work, we're left speechless by the way he can manipulate liquids like paint and water. Wonderfully witty as well as sexy and cool, Gilbert's work rises above the rest with its distinct and clever style. Christophe's impressive client list includes Mercedes, Toyota, Ford, Playstation, and LG Electronics among others.
"I turned to advertising photography nearly from the start, leading me to understand something else. It wasn't about what you see, or even how you see things anymore, but about how you wanted things to be seen. Pictures with a goal." – Christophe Gilbert
2. Riccardo Bagnoli
Riccardo Bagnoli is an Italian photographer based in Boston, Massachusetts. Specializing in advertising, fashion and portrait photography, Bagnoli knows how to create highly imaginative stories in a wide range of styles. Bagnoli's photos almost look like moments from a sci-fi movie, where humans are born from reptilian eggs and where startling superpowers are revealed.
3. Garrigosa Studios
Garrigosa Studios is responsible for the creative ads behind brands like 7-Up, Honda, Nike and Audi. Based in Barcelona, Spain, the company is a full service photography and retouching studio that brings campaigns to life in unexpected ways. Their work has earned them several prestigious awards including the coveted Cannes Lion in numerous categories, over many years.
"You have to love the (photography) profession. It is necessary to have a lot of dedication. It is always good to be critical with your own work in order to evolve. There are always new things to learn so you need to be humble." – Garrigosa Studios
4. Erik Alms
"You want to know my recipe? It's very simple. Low morning light, slightly from the back. A foreground element. A background piece that helps tell the story. Then add clouds in Photoshop."
Erik Alms is a San Francisco based photographer who creates award-winning advertisements for top tier brands including Microsoft, Toyota, and Nike. He's known for his near perfect lighting and focus which are demonstrated in his beautiful photos of sweeping vistas and surreal landscapes.
5. Staudinger + Franke
Staudinger + Franke is a famous Vienna based photo studio founded by Robert Staudinger and Andrea Franke. They mostly work for the advertising industry, creating amazing and beautiful juxtapositions. Their high quality work is not only well-executed but unbelievably interesting. Their client list includes Visa, Heinken, and Ford. Recently named one of 200 Best Advertising Photographers Worldwide by Luerzer's Archive, S+F pushes artistic boundaries with their incredibly creative work.
6. La Souris sur le Gateau
French studio La Souris sur le Gateau was founded in 2003 by Didier Rossigneux and Knapik Bridenne. They became famous thanks to their creative work for such clients as Peugeot, Orange TV and more. Currently, their client list includes luxury brands like BMW, Cartier, Chanel, and Mercedes. It's in the little details where their stories comes alive, like in the hilarious expressions of their subjects.
7. Khuong Nguyen
If you love your Louboutin's, you may know of Khuong Nguyen already. Khuong Nguyen is a photographer from Paris, France who recently completed an amazing Alice in Wonderland inspired print campaign for the luxury shoe company. He's also worked with brands like Porsche, Citroen and Samsung. His subtle and sweet storytelling using animals and even shoes make for interesting and inspiring photography.
8. Frank Uyttenhove
Frank Uyttenhove is a very talented photographer from Belgium. His portfolio includes work for Peugeot, Volkswagen, SN Brussels Airlines, Delta LLoyd among others. Some of Frank's best work hilariously involves animals and children.
9. Andric Ljubodrag
Andric Ljubodrag is a Yugoslavia born advertising photographer who currently lives in Toronto, Canada. He landed his first paid job as a photographer at the age of 21. Deftly combining humor with wit, Andric likes taking something ordinary and turning it into something extraordinary. Andric does all of his own post-production work, single-handedly creating fantastic illusions. His clients have included AT&T, Corona and Capitol One among others.
"A good image should always leave some questions unanswered." – Andric Ljubodrag
10. LSD Photographers
LSD Photo Advertising Studio is comprised of Marco and Paolo, photographers who compose, shoot and post-produce all of their images together. Their beautiful, surreal and strange art flips our sense of reality in a fun and unexpected way.
Bonus: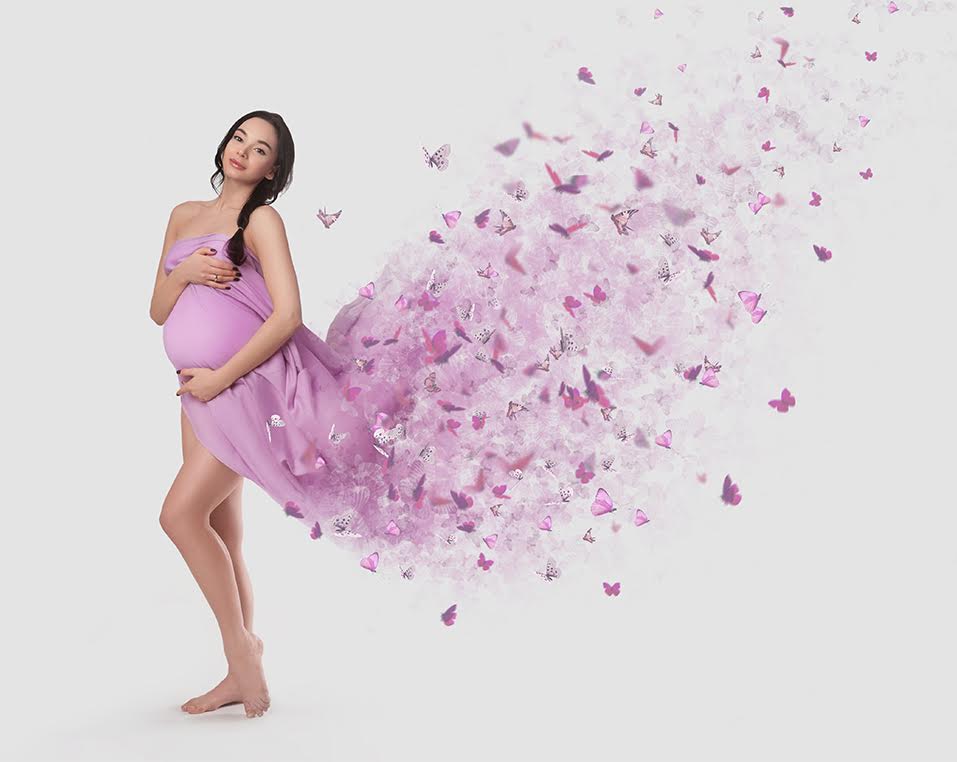 Looking to create a photo like the one above? FixThePhoto is a team of digital artists who provide photo manipulation services. The retouchers produce incredible photographs for a reasonable price. For $25 to $50 per picture, they create impressive illusions with ordinary photos.
Who was your favorite? If you're interested in learning more about photo manipulation, including how to make your own, check out:
18 Fresh Photoshop Photo Manipulation Tutorials
30+ Most Wanted Photo Manipulation Tutorials in Photoshop Part I 40 Outstanding Photo Manipulation Tutorials
48 Mind-blowing Examples of Photo Manipulation Art
80 Excellent Examples of Photo Manipulation Art
More Amazing Photo Manipulations:
An Amazingly Creative Mind – Erik Johansson (14 Total)
Master of Visual Manipulation – Christophe Gilbert: Brussels, Belgium
Photo Manipulation At Its Finest
The Surreal Life – Stanislav Odyagailo