Embroidery artist Maria of Desert Eclipse Studio commemorates the joy of stargazing in her series of tactile hoop art. The circular canvases feature one to three people, their hair flowing, as they appear to gaze upward at the dotted stars. To create these pieces, Maria uses loose threads and yarns that mimic her subjects' curly coifs, long straight strands, and beautiful braids. Each figure has their back to the viewer, which has the effect of making their hair the centerpiece of the embroideries.
Through the Desert Eclipse Studio, Maria sells ready-made pieces while also taking on custom commissions. You can request any hair color of your choice in a variety of styles. Beyond the more conventional ways of wearing hair, Maria has also shown that she's not afraid to tackle the fancier, more challenging hairstyles, and you can even have her stitch flower crowns or craft the hair using three different shades of thread, which gives the coif even more volume and realism.
Scroll down to see Maria's 3D embroidery and purchase your own hoop art in the Desert Eclipse Studio shop on Etsy.
Maria of Desert Eclipse Studio creates 3D hair embroidery featuring people admiring a clear night sky.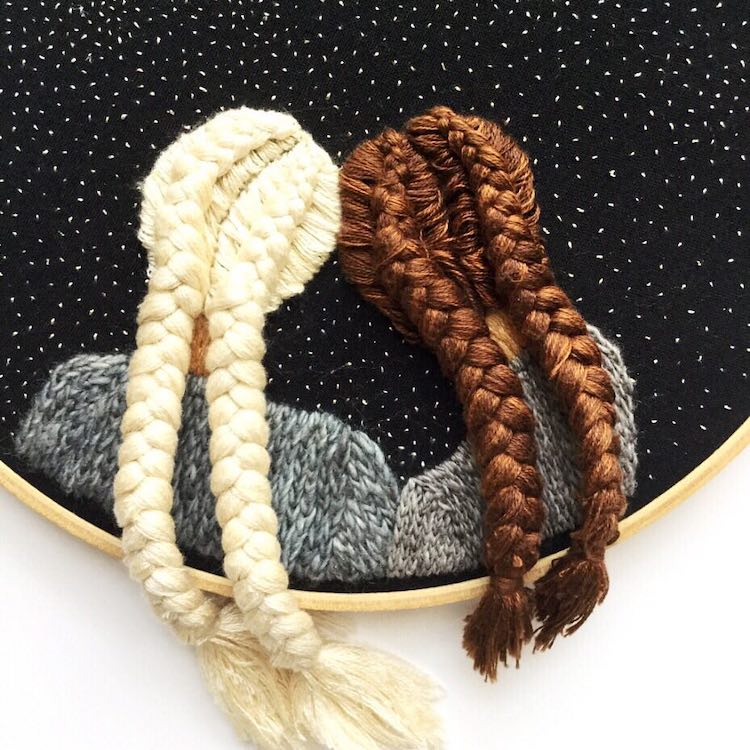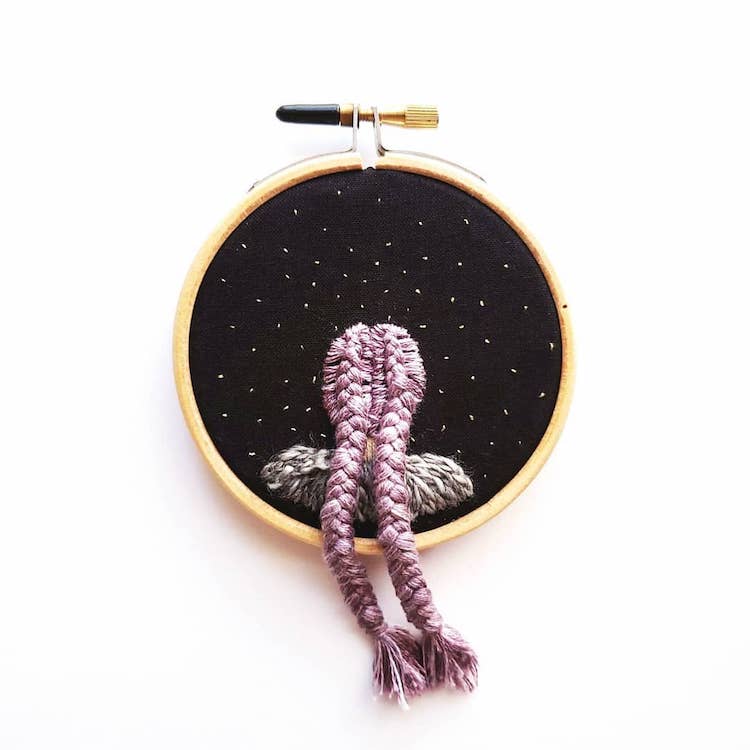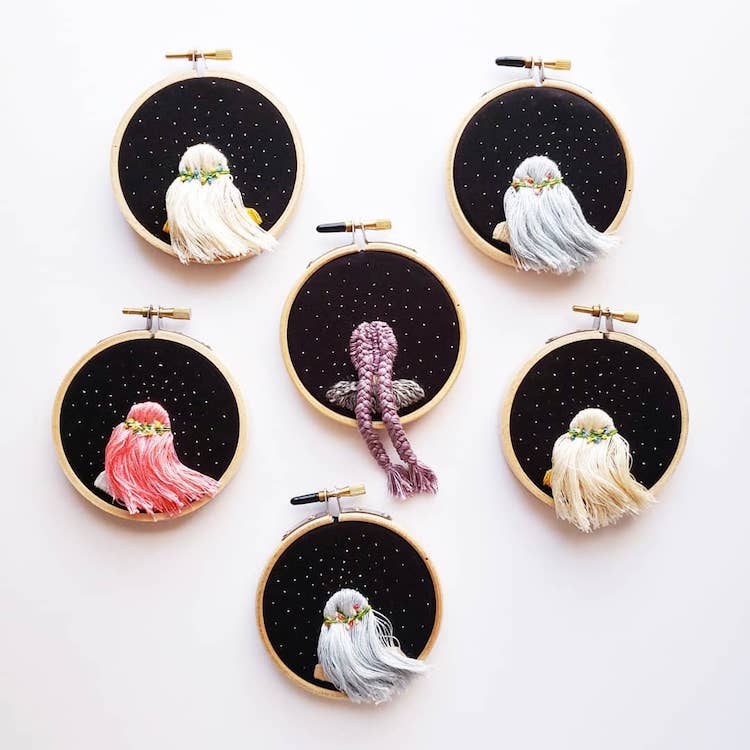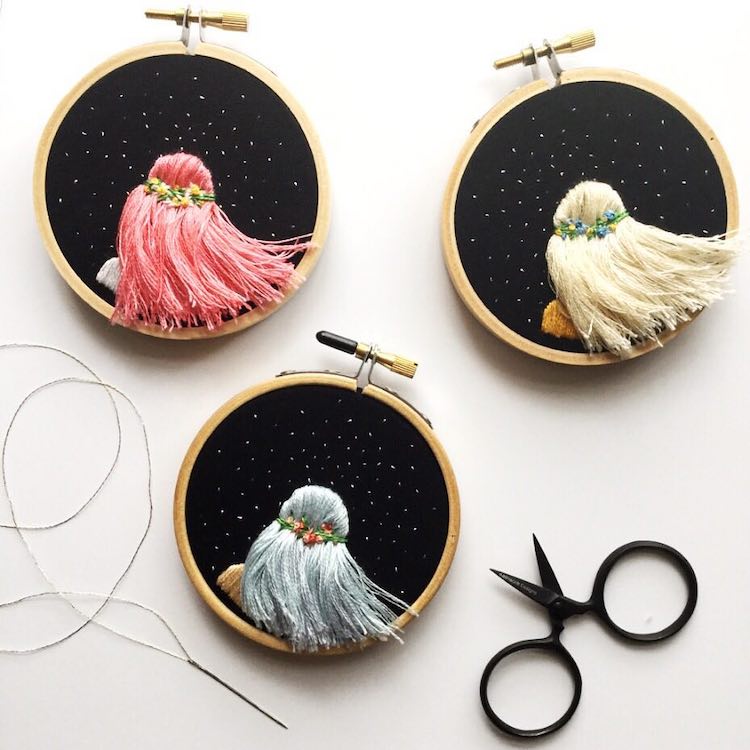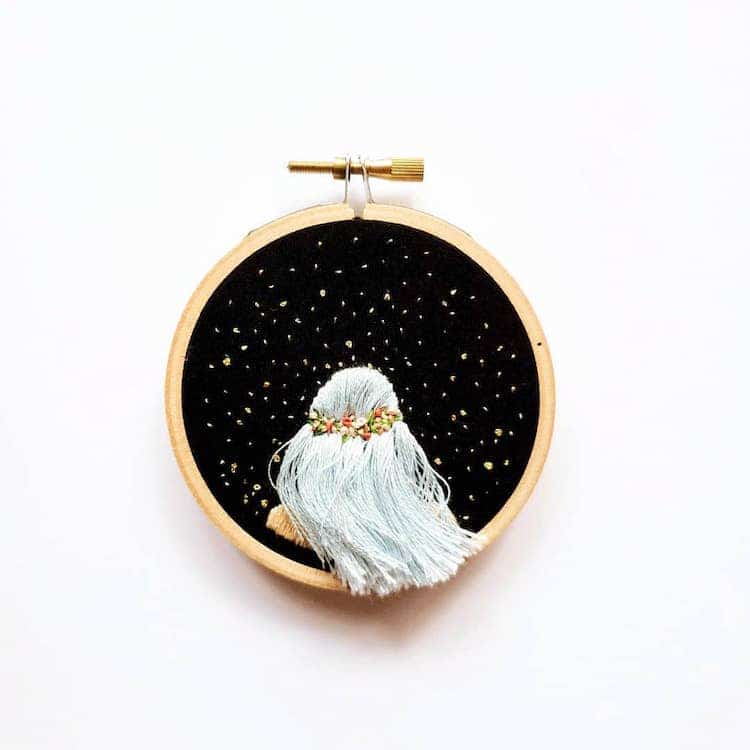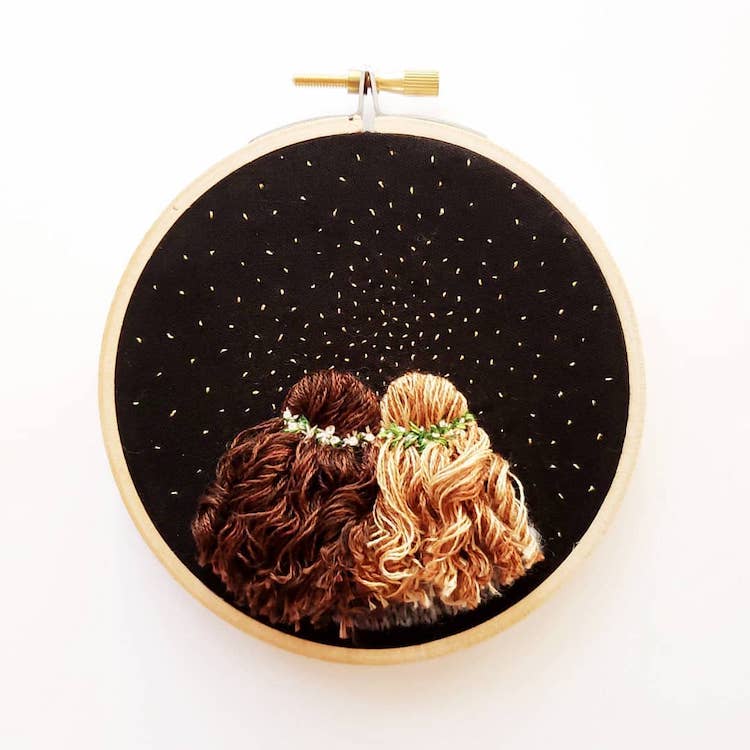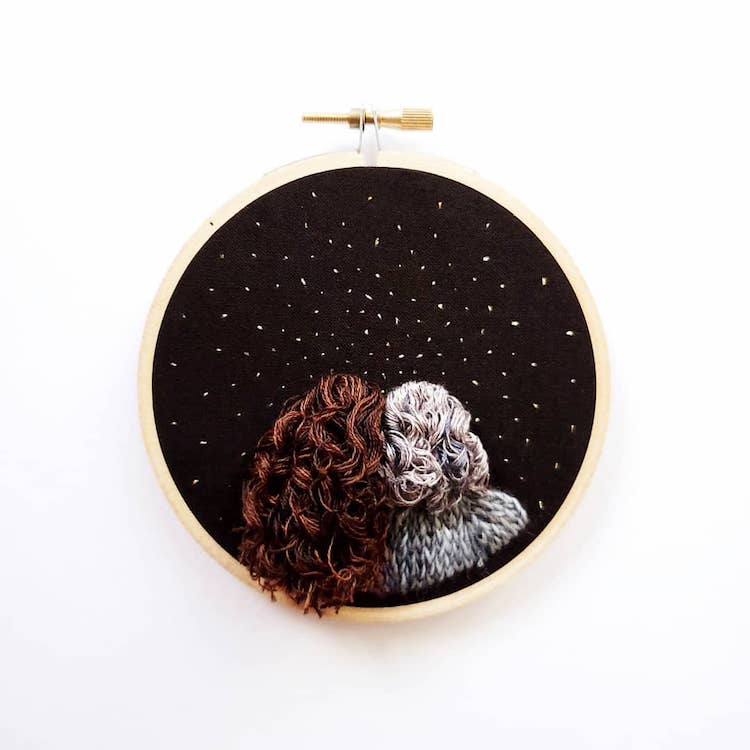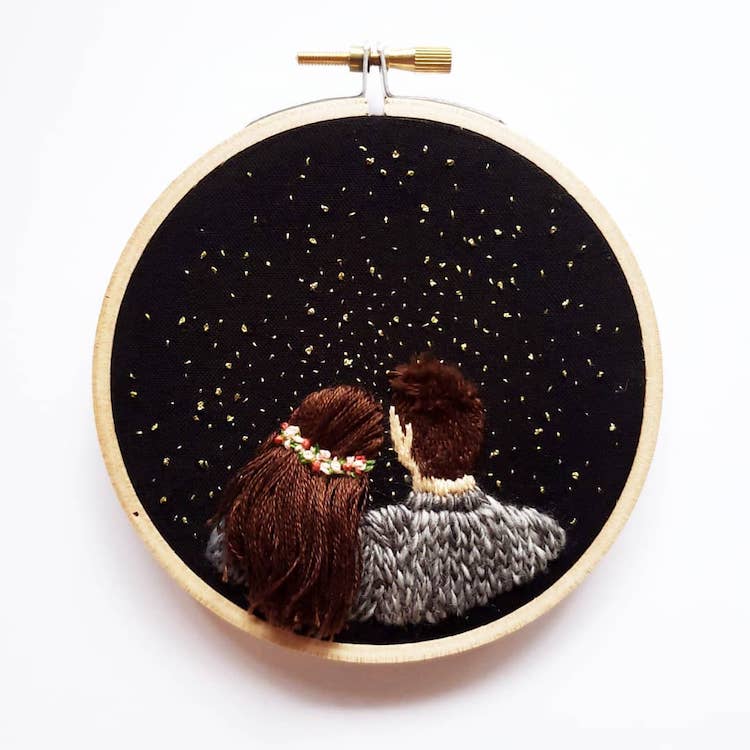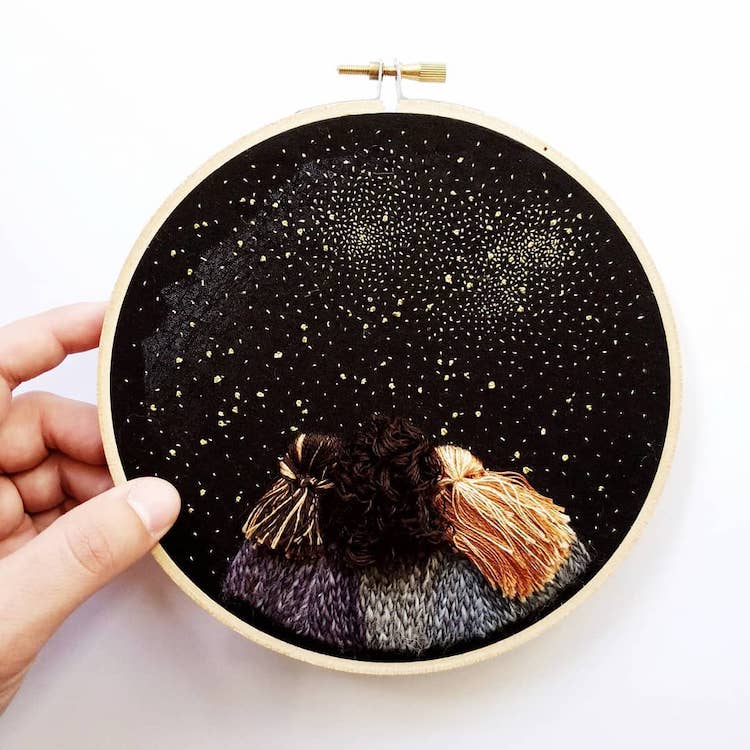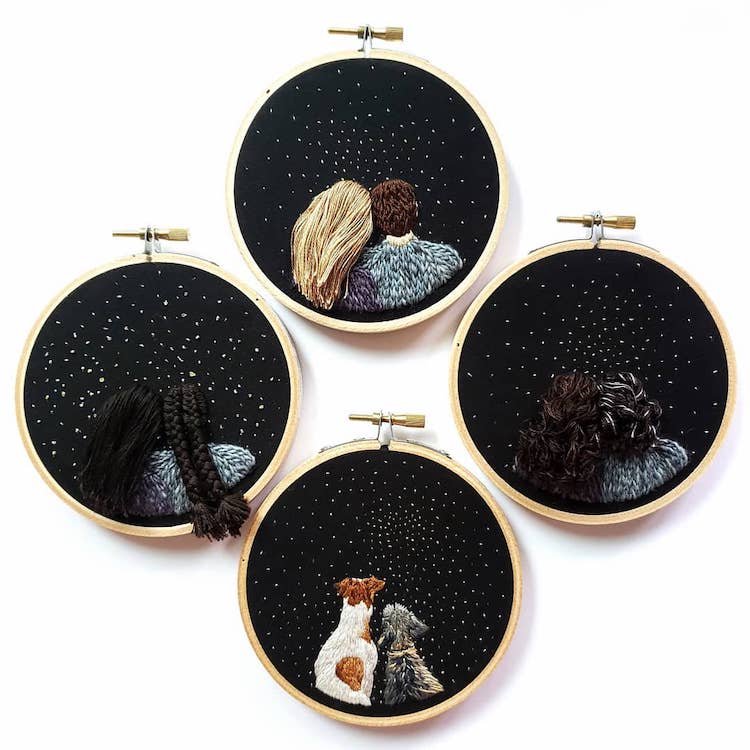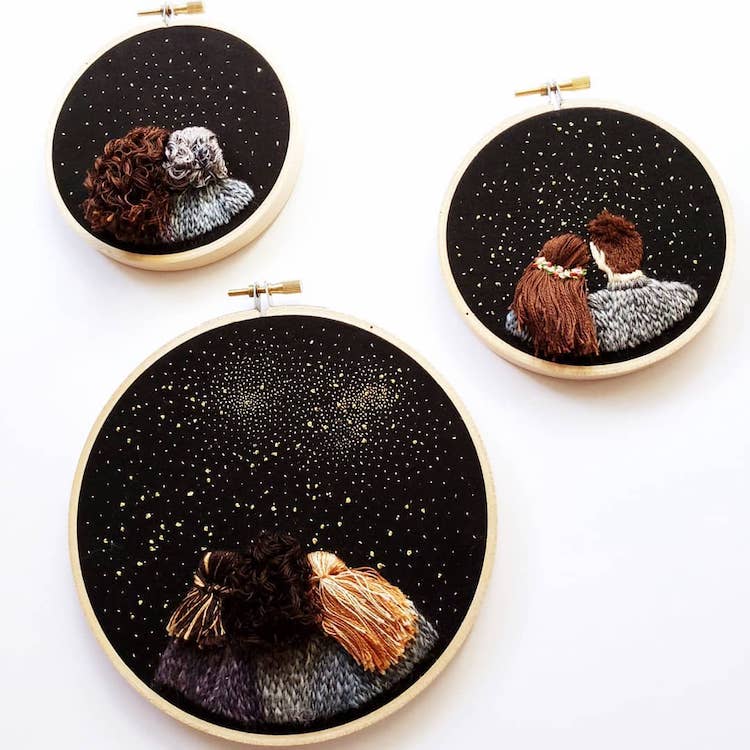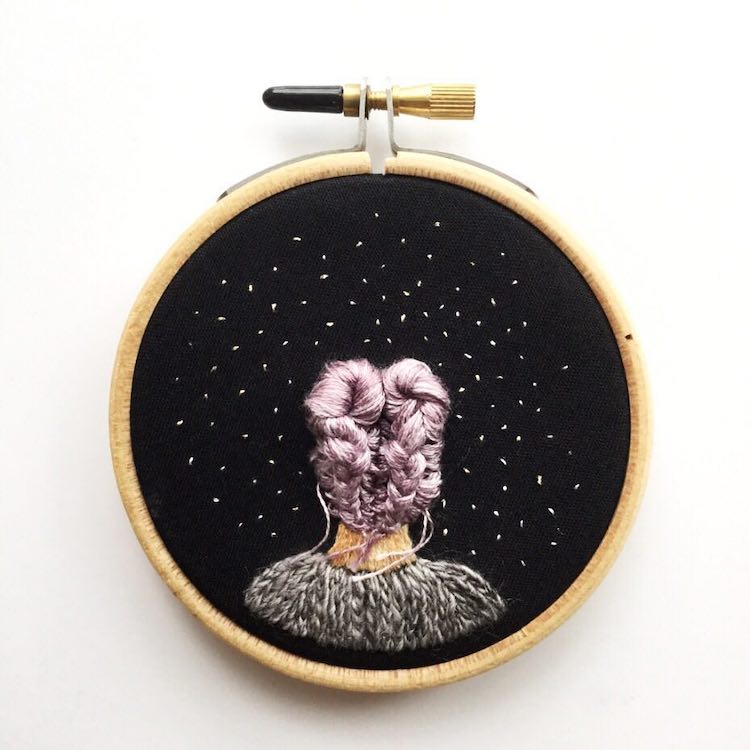 Desert Eclipse Studio: Instagram | Etsy
My Modern Met granted permission to feature photos by Desert Eclipse Studio.
Related Articles:
Ingenious Hand-Embroidery Uses Cascading Thread to Mimic Flowing Hair
Learn About the Illustrative Embroidery of Sarah K. Benning in This Gorgeous Book
Artist Crafts Tiny Embroidered Pins to Add Fun Flair to Any Outfit