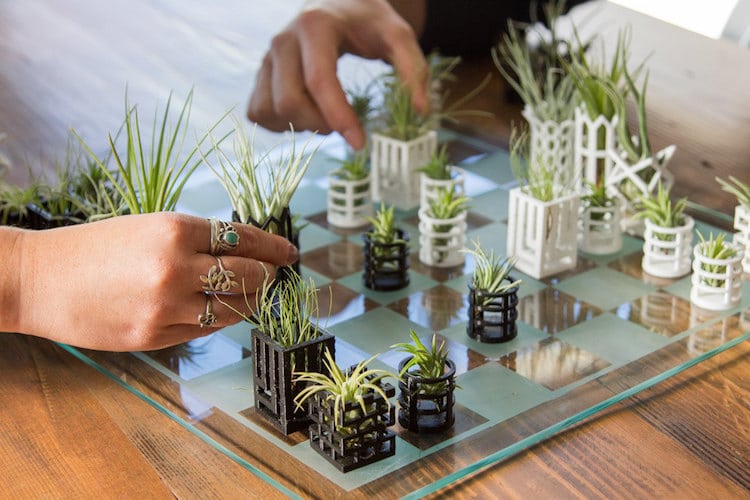 Chess is a game with ancient origins, but creative folks have continually found new and exciting ways to reinvent it. With the advent of 3D printing, the ordinary chess board now has seemingly infinite design possibilities that take it beyond a game. Online purveyor Living Chess has done just this by creating a 3D printed chess set that doubles as stylish micro containers for air plants. The iconic king, queen, knight, rook, and pawns have all been reimagined as geometric-inspired motifs that fuse tradition with modern design. When not in use, this set is a work of art.
Even if you're not a fan of the game, the striking beauty of these pieces make it one of the best chess sets around. When you buy the entire game—with either a glass or bamboo board—you receive 32 pieces as well as 32 plants. To ensure their longevity, Living Chess recommends that you soak and dry the plants in their containers every week or 10 days.
Living Chess produces the 3D forms with sustainability in mind. The planters are produced from a corn-based bioplastic, and a portion of sales are donated to Land Conservancy of San Luis Obispo, where the Living Chess studio is based.
The micro planters are sold as sets or as individual pieces through the Living Chess Etsy shop.
Living Chess has created a 3D printed chess set that doubles as micro planters for air plants.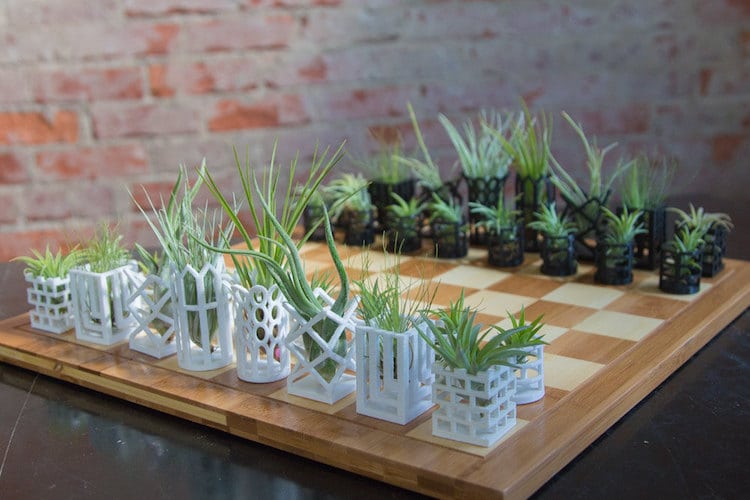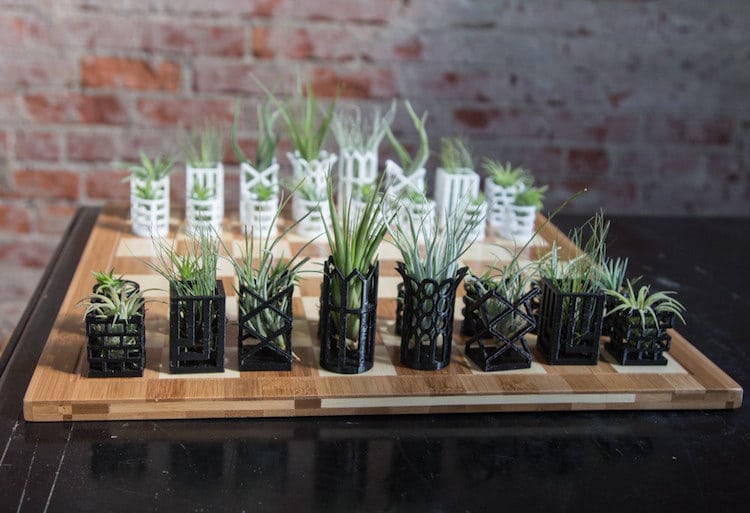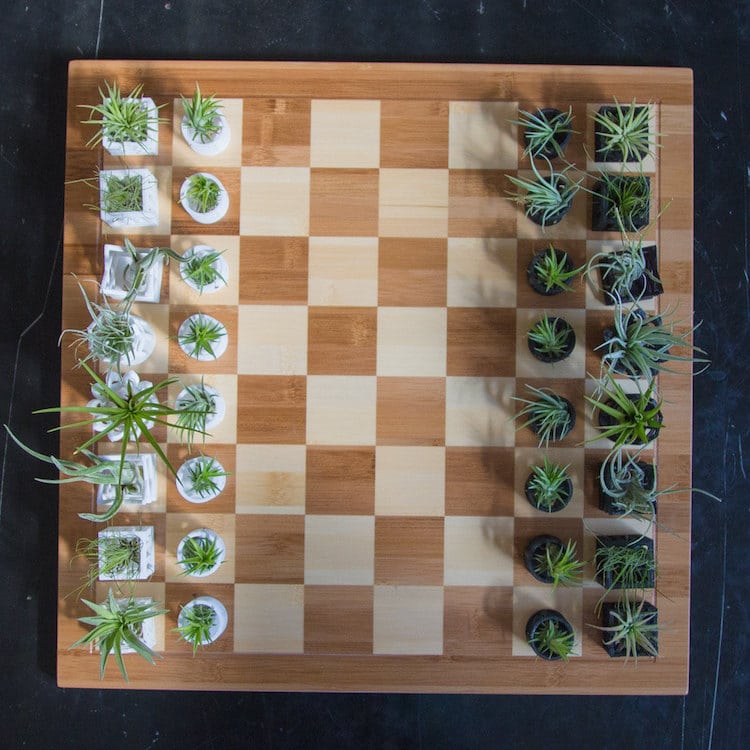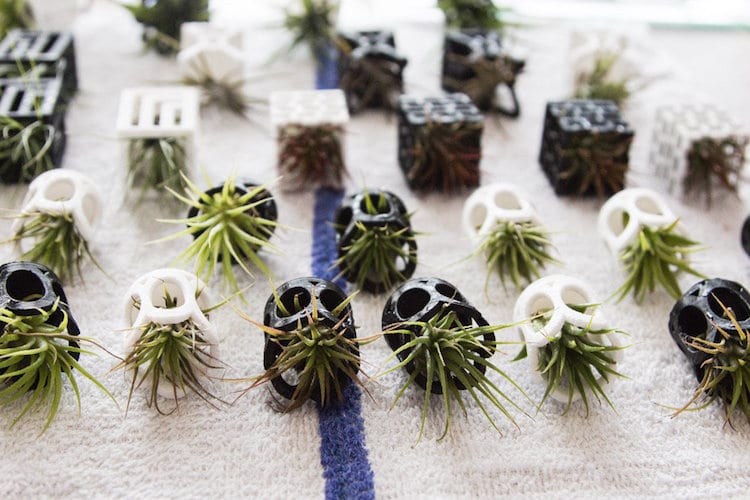 When not in use, the conventional game pieces double as geometric-inspired works of art.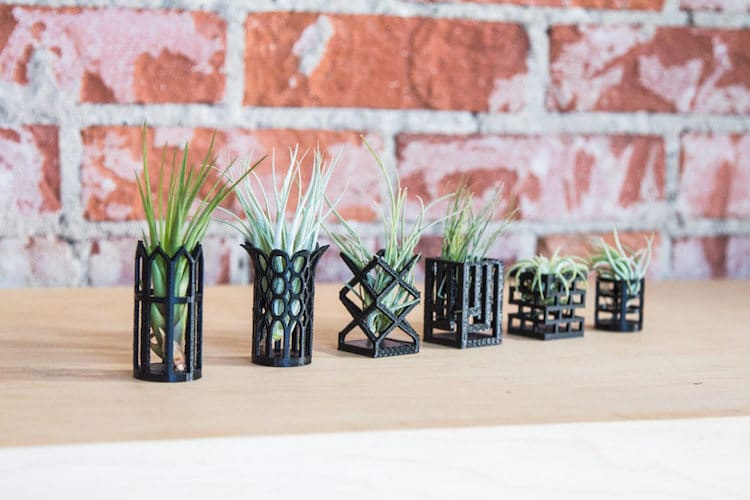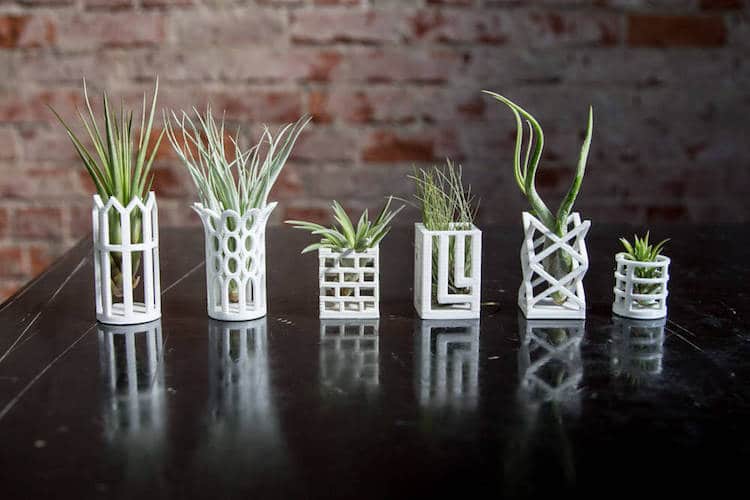 Living Chess: Etsy | Facebook | Instagram
h/t: [HomeCrux]
All images via Living Chess.
Related Articles:
3D-Printed Chess Set Turns Each Piece into a Miniature Planter
Charming 3D Printed Jewelry Pieces Feature Playfully Hidden Stories
Modern Planter Boxes Let You Effortlessly Grow Your Own Stackable Indoor Garden
Modern 3D-Printed Aquariums Seamlessly Combine Nature and Art