Photographer Jeffrey Milstein tells the tale of two cities through aerial photography. His series LA NY features a birds-eye-view look at two world-famous metropolises: Los Angeles and New York City. In breathtaking shots, we get a sense of the idiosyncrasies between the two coastal locales, from their architecture to commutes to leisure activities.
Milstein captured all of his LA NY shots from the air, without the help of a drone. Pointing his camera downward a 90-degree angle, the vantage point highlights the unique patterns found in everyday landscapes. In New York, this is especially striking with its grid system that neatly organizes the neighborhoods into geometric shapes—a motif that highlights greater, more fundamental differences between the two places. With its hustle and bustle, New York City has a reputation for being rigid and high strung. By contrast, Los Angeles is seen as more laid back with a go-with-the-flow attitude. We see this in Milstein's documentation, particularly as colorful umbrellas dot the beach along the Pacific Ocean; even Los Angeles' freeways have a more whimsical feel with giant, sweeping curves.
Milstein has compiled the beautiful aerial real estate photography into a book of the same name. LA NY was published by Thames & Hudson and features incredible details of both cities' architecture as well as cultural events like the annual Macy's Thanksgiving Day Parade in New York. LA NY is now available on Amazon.
Photographer Jeffrey Milstein tells the tale of New York City and Los Angeles with his striking aerial real estate photography.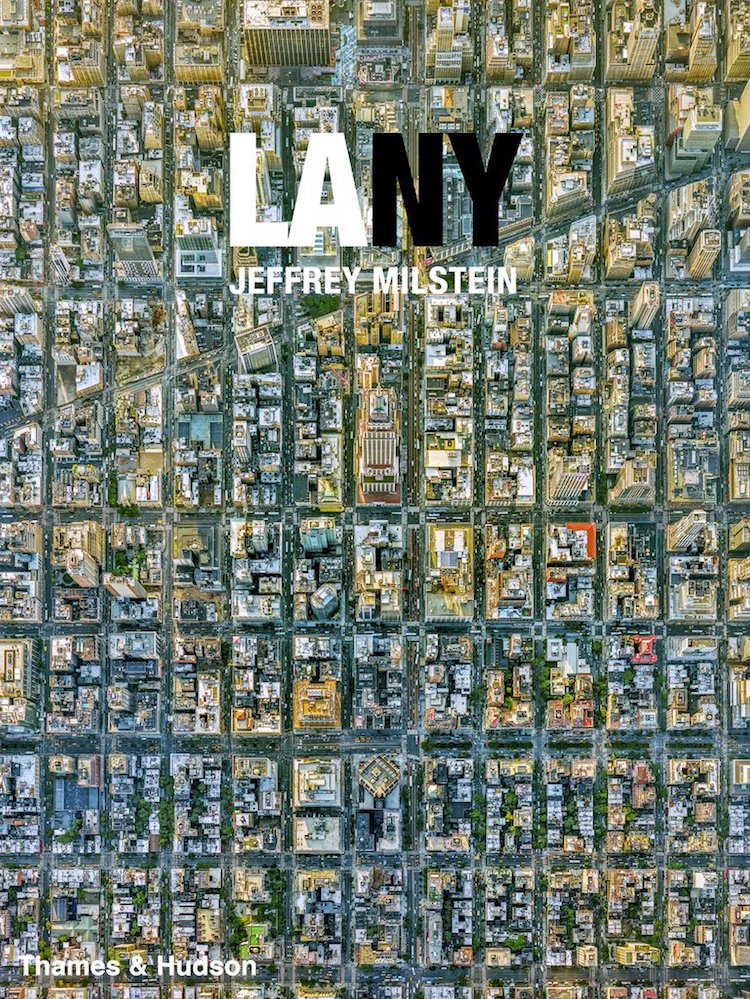 Jeffrey Milstein: Website | Instagram
My Modern Met granted permission to use photos by Jeffrey Milstein.
Related Articles:
Spectacular Aerial Shots of International Airports
10 Aerial Photographers Reveal How They Capture the World from Above
Aerial Photos Taken From Helicopter Reveal the Stunning Symmetry of Airports
Commercial Photographer Takes to the Skies to Follow His Passion for Aerial Photography
Self-Taught Photographer Captures Stunning Aerial Images of Chicago's Skyline