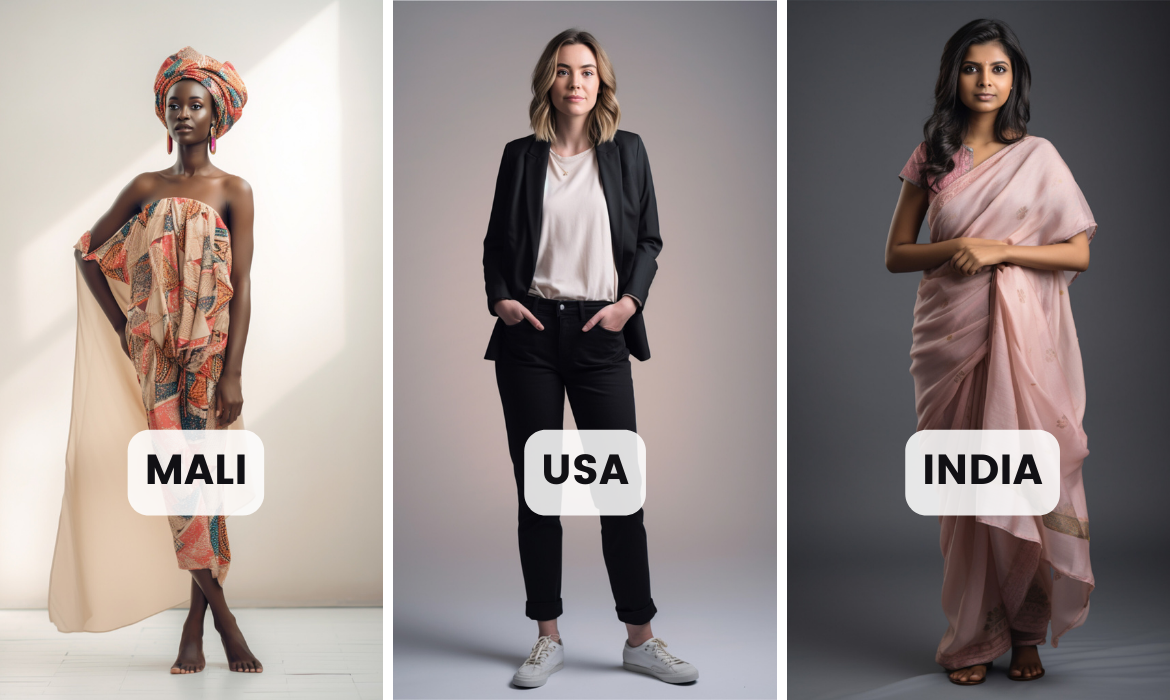 As AI imagery continues to flood the internet, more and more people are wondering how this technology will affect humans' perceptions of themselves. While we've already seen what AI creates when asked to visualize what the perfect body looks like, StyleSeat was curious to learn more about AI's perception of beauty. To do so, they asked Midjourney to produce pictures of "beautiful women" from 100 countries around the world. The results are fascinating.
The full-body renderings show a range of well-put-together women with slight variations based on their country of origin. Interestingly, Midjourney seems to prefer a natural look, and most women appear with minimal makeup and jewelry. Aside from some instances of traditional dress, like the sari the woman from India wears, everyone is wearing pants.
While there isn't a lot of variation in body type—all of the women are fairly thin—AI does account for some ethnic differences according to the country. The results are so intriguing because, as StyleSeat writes, "AI's 'understanding,' derived from human-input data, reflects human perspectives."
Of course, in this instance, AI isn't being asked to replicate the diverse patterns of beauty found within a single country. Instead, one can assume that the images Midjourney produced represent a singular stereotypical standard of beauty found in a particular country.
As we encounter more AI imagery, studies like this—which are transparent in their use of the technology—are critical. They serve an important role in helping us understand why certain interpretations of beauty are becoming ever more prevalent in society.
StyleSeat asked Midjourney to produce an image of "beautiful women" in 100 different countries.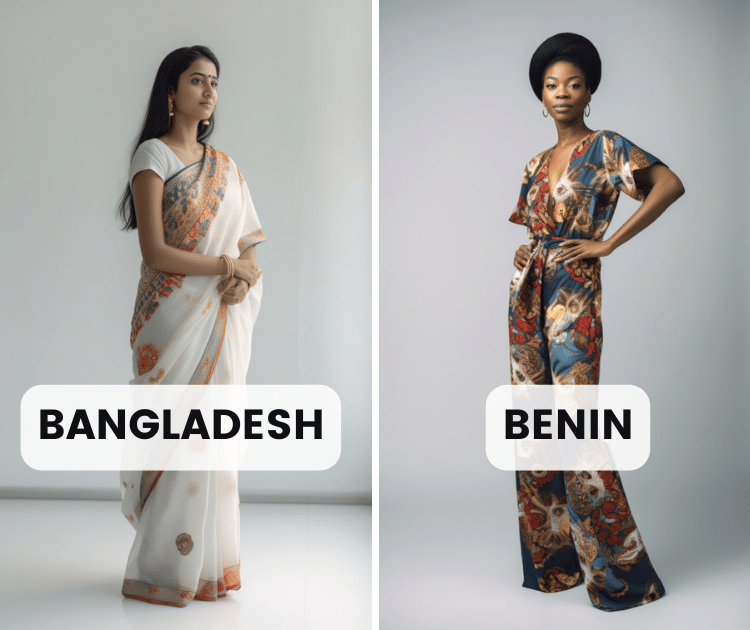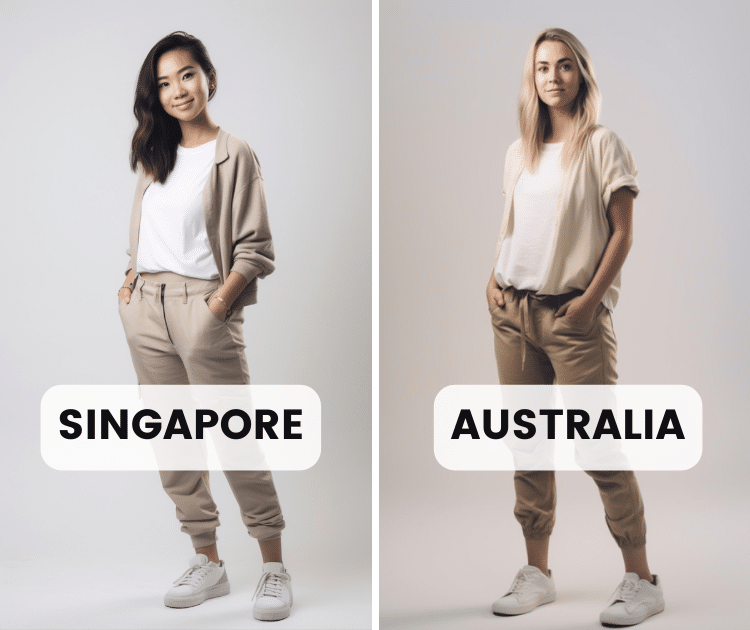 The results are an interesting look at what AI views as beauty standards.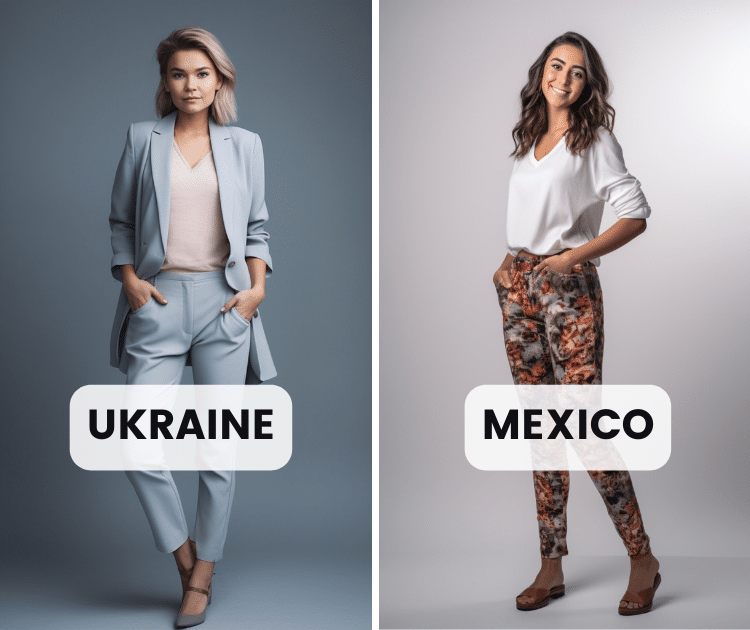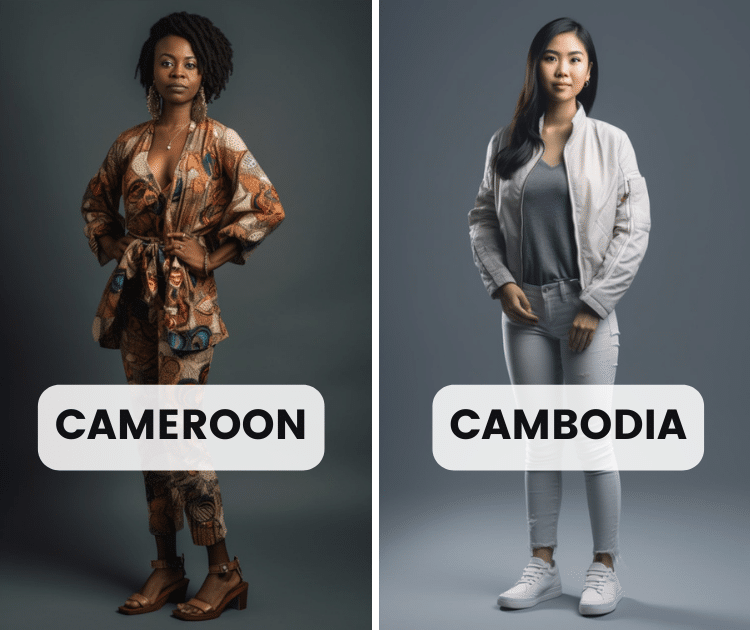 While there is little diversity in the body type, AI does account for some different ethnicities and cultural traditions.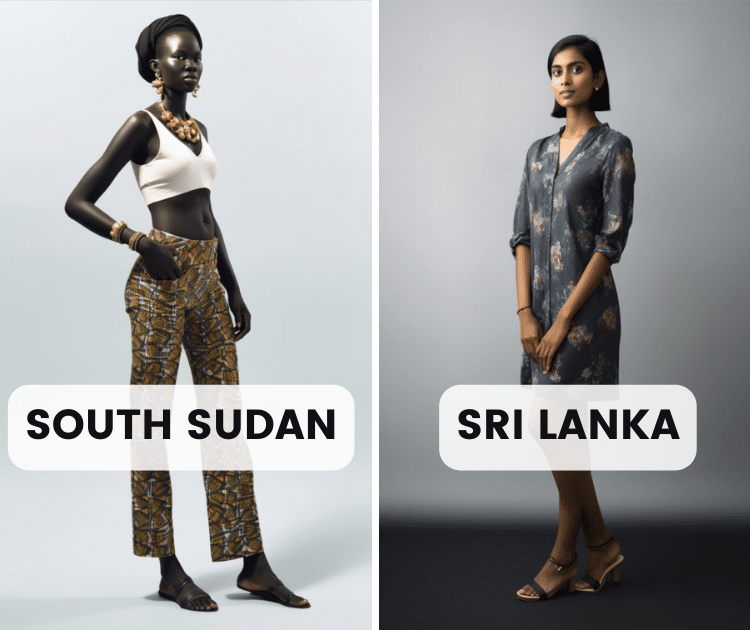 "Each image stands as a unique interpretation of beauty, offering a glimpse into the variability of aesthetic standards across the globe."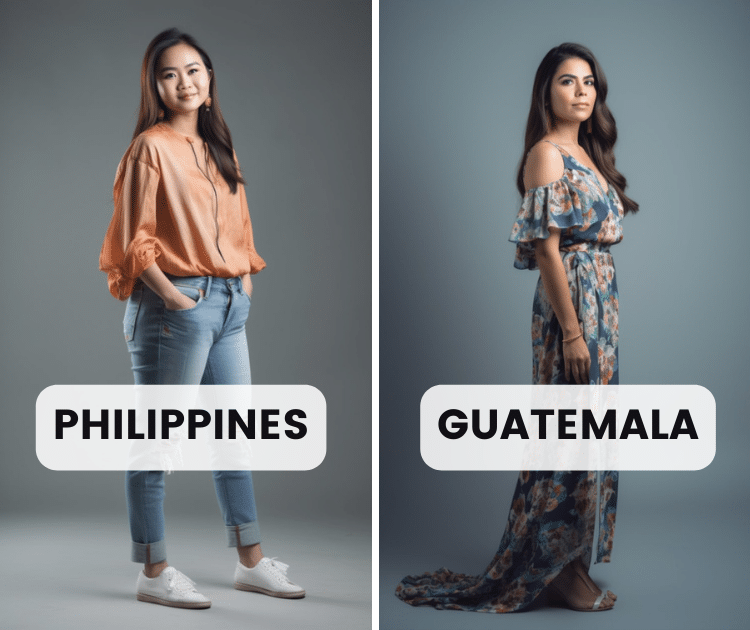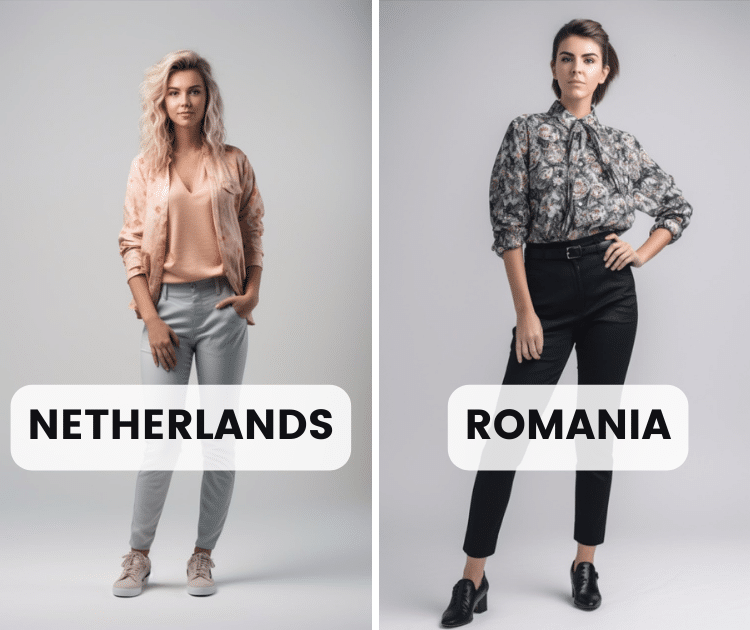 StyleSeat: Website | Facebook | Instagram
My Modern Met granted permission to feature photos by StyleSeat.
Related Articles

:

Ordinary Photos of a House Party Are Actually an AI-Generated Event

Photographer Captures the Unique Beauty of 500 Women Around the World

Man Had His Body Photoshopped in 19 Countries to Compare Beauty Standards Across the World

Woman Had Her Face Photoshopped in 25 Countries to Compare Beauty Standards Across the Globe