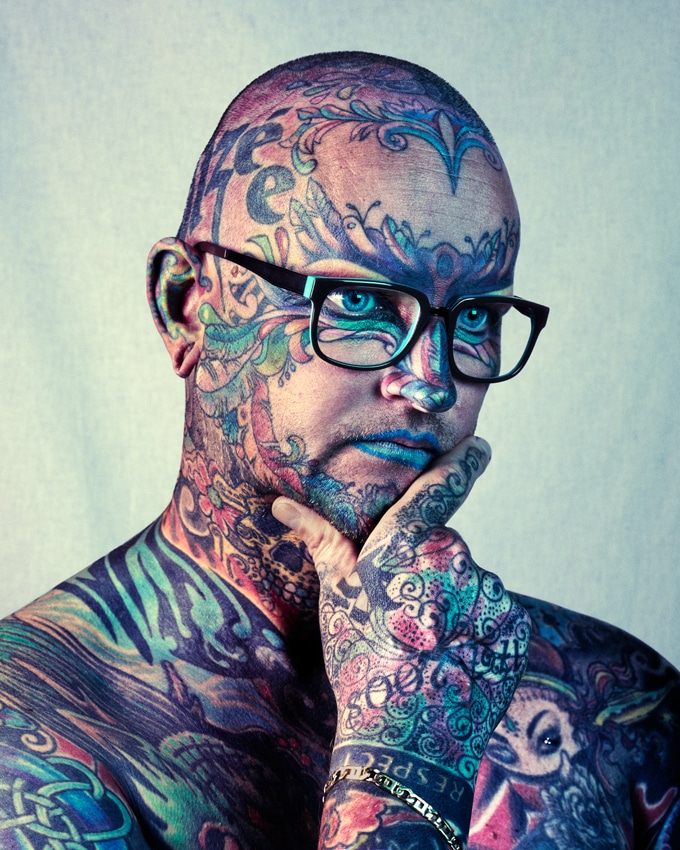 Tattoo conventions are events where people can check out new artists or even get tattooed by one of them while there. If you attend, you're bound to see some interestingly-adorned individuals walking around the showroom floor. Photographer Andy Lo Pò captured the portraits of some of the people who visited the London Tattoo Convention this past September.
We see tattoos of all kinds in this revealing series. The subjects are photographed in front of the same greenish, off-white background, and their artwork is the star of the show. People have their entire hands, backs, stomachs, and even the sides of their heads covered in colorful, permanent ink.
Not only do we admire the amount of skill that goes into tattooing – just look at some of those portraits – but the dedication of the individuals who have them. It's not a pleasant experience to get tattooed, and the amount of hours that have gone into some of these works is incredible. Better yet, Pò's stylish, high-contrast photos do them justice by highlighting the beauty of this art.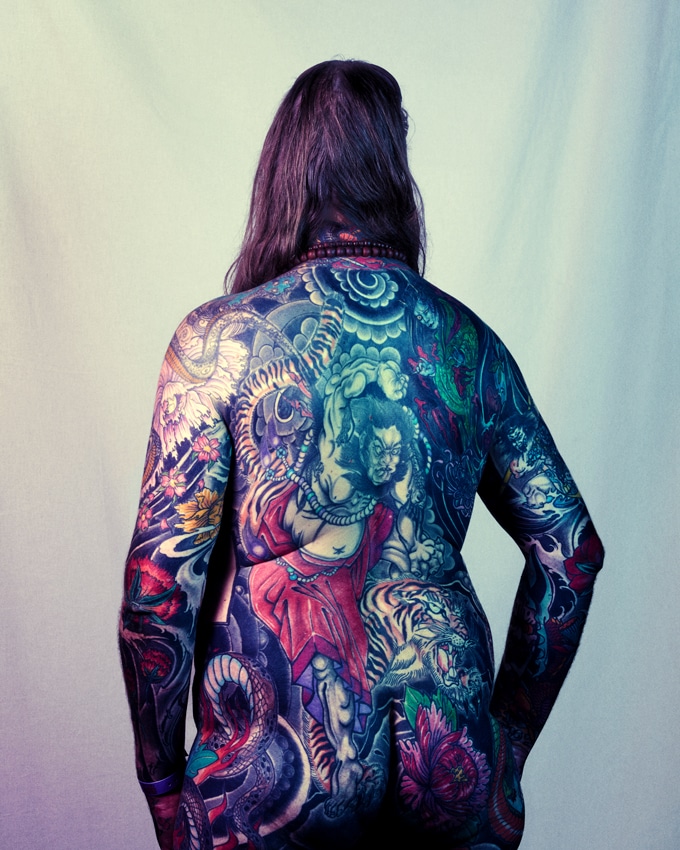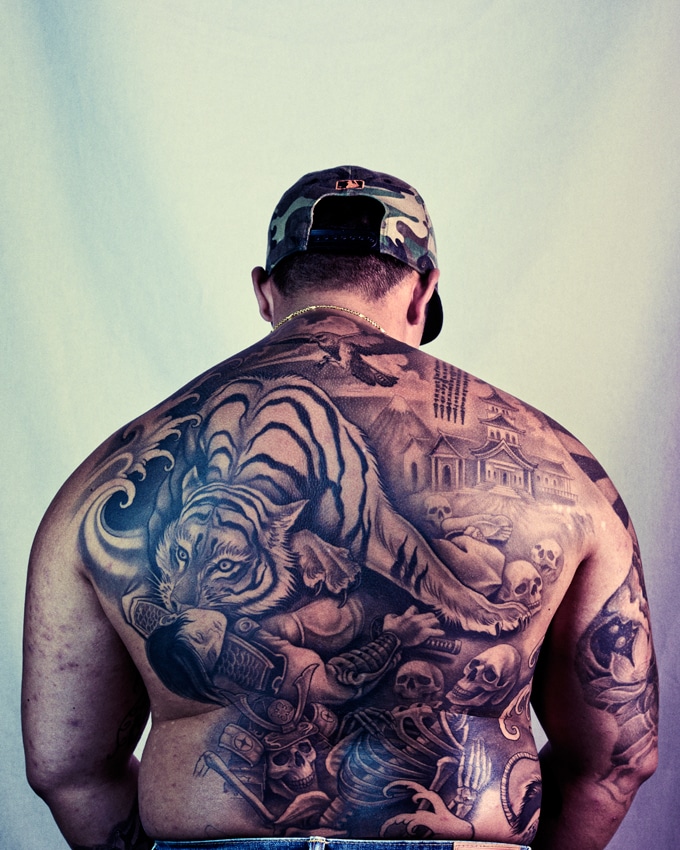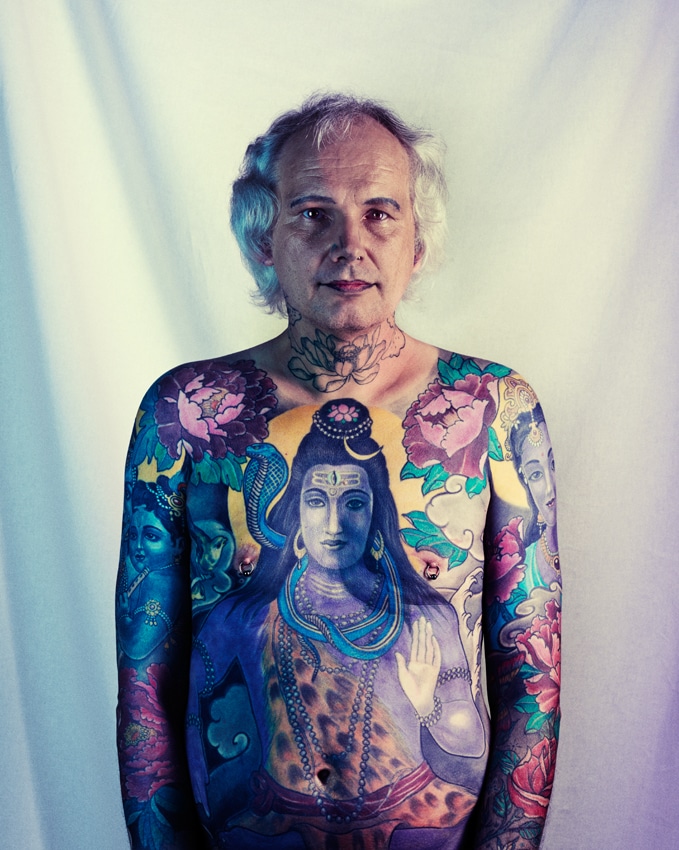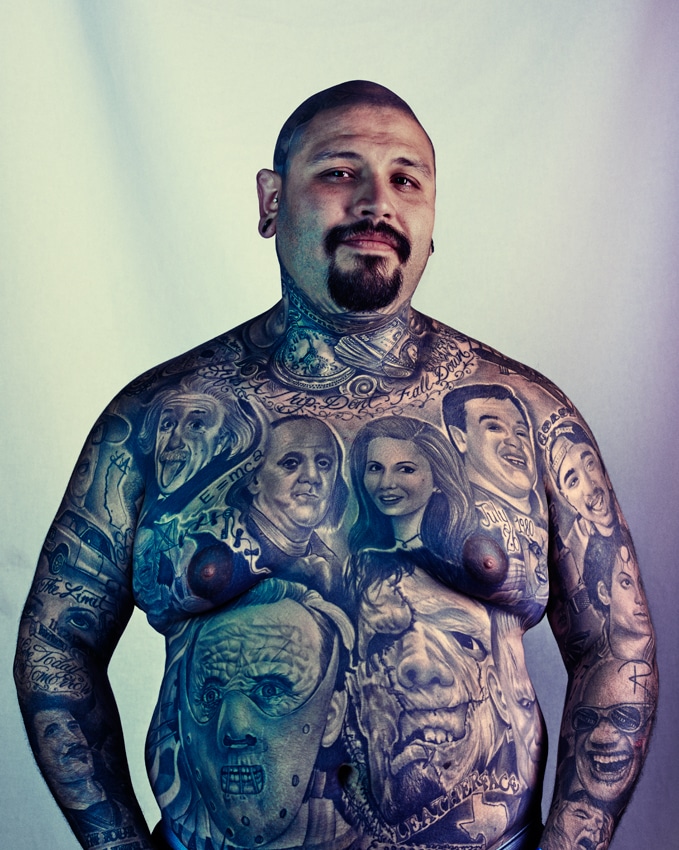 Andy Lo Pò: Website
via [The Telegraph]