Couples and their photographers are just getting more and more creative! By now we've seen everything from a zombie attacking engagement photo shoot to an Up inspired one, but this is the first time we've come across a comic book themed story. Mike Lavarez, creative director of Visionary Photography Hub, just sent word about a shoot that seems to naturally merge two worlds!
"Bryan and Anne wanted something unusual and beyond real. Summing up their core connection – being spontaneous, fun and outgoing – they fell into the perfect notion of comics. Infusing acting, photography and comic illustration, we bring them into the bright world of Riverdale with Archie and the gang."
Surprisingly, everything was drawn by the company's graphic artist, except for the diner setting which was shot at Johnny Rockets. "Photoshop was used and as well as a pen tablet for the illustrations," Lavarez explained to us. The greatest challenge in creating these scenes belonged not to the graphic artist, however, but to Jervy Santiago, the photographer. "He had to consider the rules of perspective in every layout," he said. "The point of views had to be consistent since we wanted everything to look dimensional with a cinematic flair (a storyboard was involved for each angle). It had to look like they were actually with Archie and his gang."
So how did the couple react after seeing their unique photos? "They were beyond satisfied," Laverez said. "At the studio, we always make sure that we don't go too overboard with the ideas that we pitch to our clients, we make sure that what we offer still embodies their personality because otherwise everything will come out half-baked. For Bryan and Anne, they loved the outcome because it reflected who they are as partners."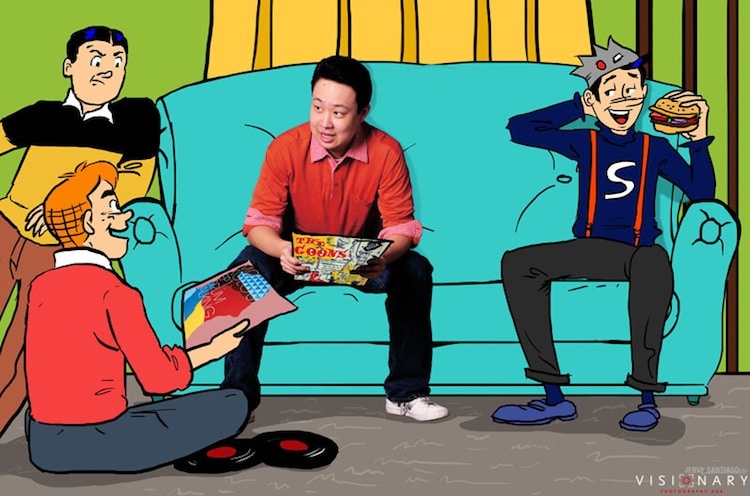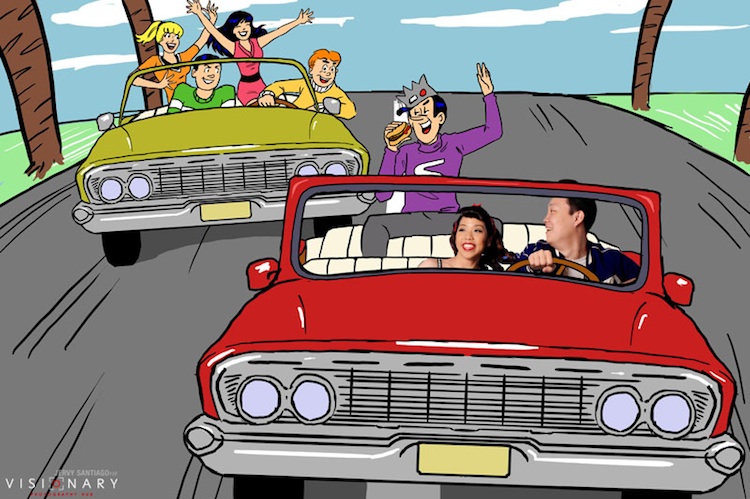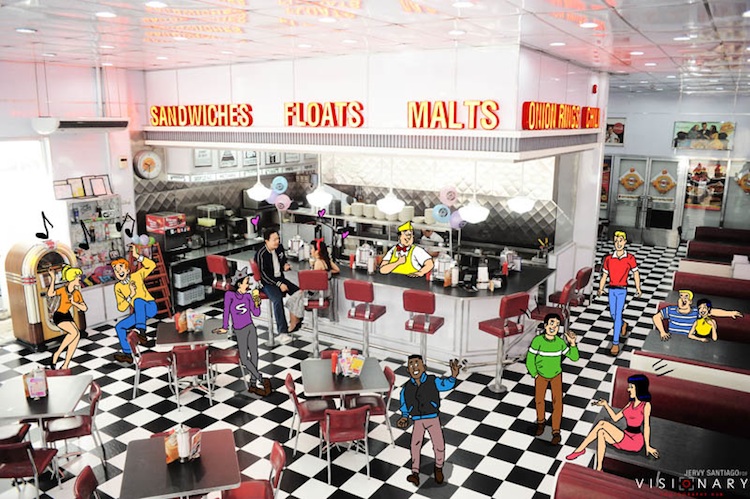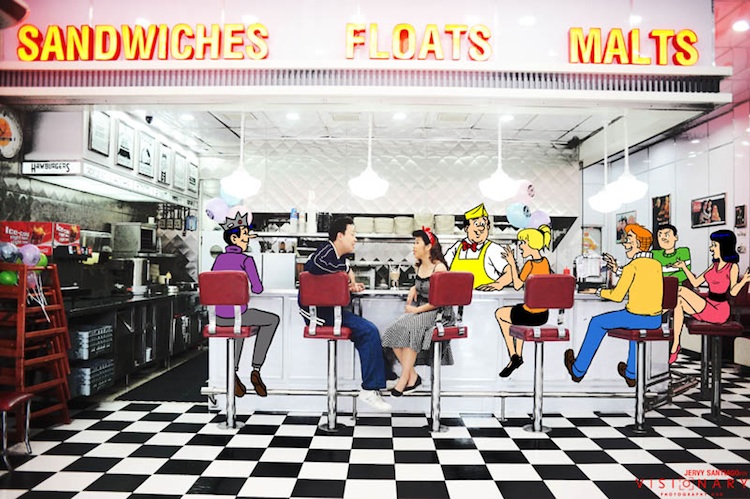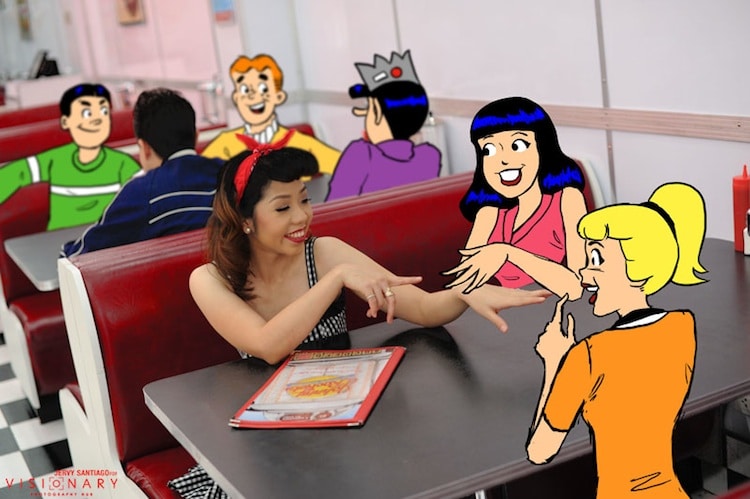 How much fun was that?