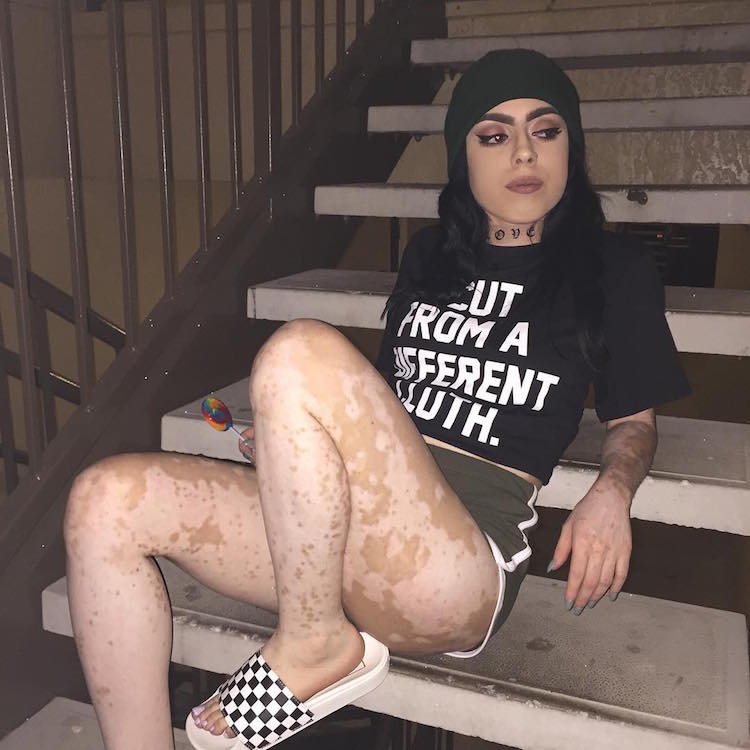 Instagrammer Ash Soto is joining a growing movement of women who are embracing their unique beauty via the social platform. From the age of 12, Soto has been affected by the skin disorder vitiligo, which causes patches of skin to lose pigmentation. Once teased for her appearance, at 21 Soto is using her body as canvas to promote body positivity.
As an outgoing child, Soto transformed from a sunny, social cheerleader into an introvert, following her diagnosis. "I excluded myself from everything and everyone. I tried to be happy and smile, but over time I was filled with so much self-hatred for myself that I stopped doing the things I loved," Soto shares. "It was so bad, I couldn't even look at people in the eye anymore and I just wanted to be inside all the time. I developed anxiety and depression."
Like many who suffer from the social stigma of vitiligo, Soto covered up in pants and long-sleeved shirts, as she struggled to cope with her changing appearance. Noticing she couldn't find any similar role models in magazines or on social media, she decided to take matters into her own hands.
At first, her Instagram account just showed off her impressive makeup skills, while she hid her vitiligo. But, in May 2016, she decided to make a change. After posting a photo that revealed her condition, she was overwhelmed by the support she received, which has led to bigger projects.
Now, she uses her body as a canvas. She traces lines that highlight her skin and snaps sultry selfies that demonstrate her newfound self-love. In her first series The Marker Chronicles, her body morphs into something like a world map.
"I am my own experiment, I am my own work of art," is Soto's philosophy. And she's continued to carry this out through more and more elaborate body painting."I want to continue to bring awareness to vitiligo and the importance of body positivity. I hope to continue doing what I'm doing now which is inspiring others to accept themselves for who they are."
At first, Ash Soto hid her vitiligo from her Instagram feed. Once she decided to publish photos revealing her condition, she was overwhelmed by the positive response.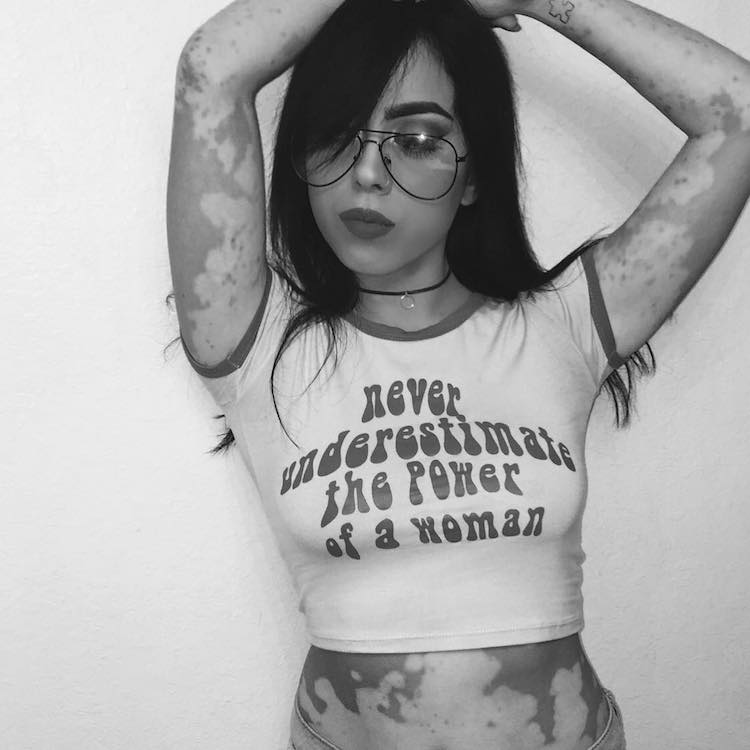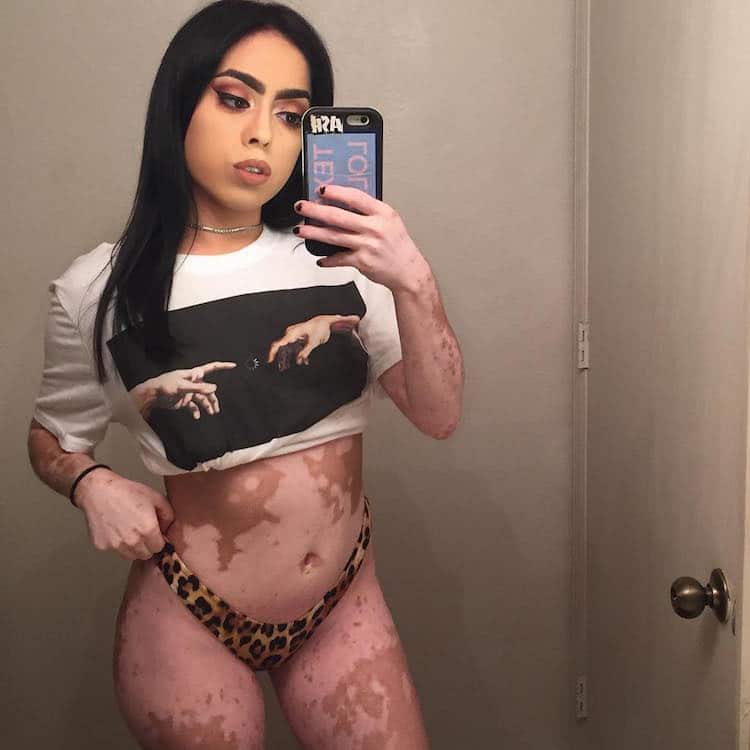 She started painting her body as a way to embrace her vitiligo.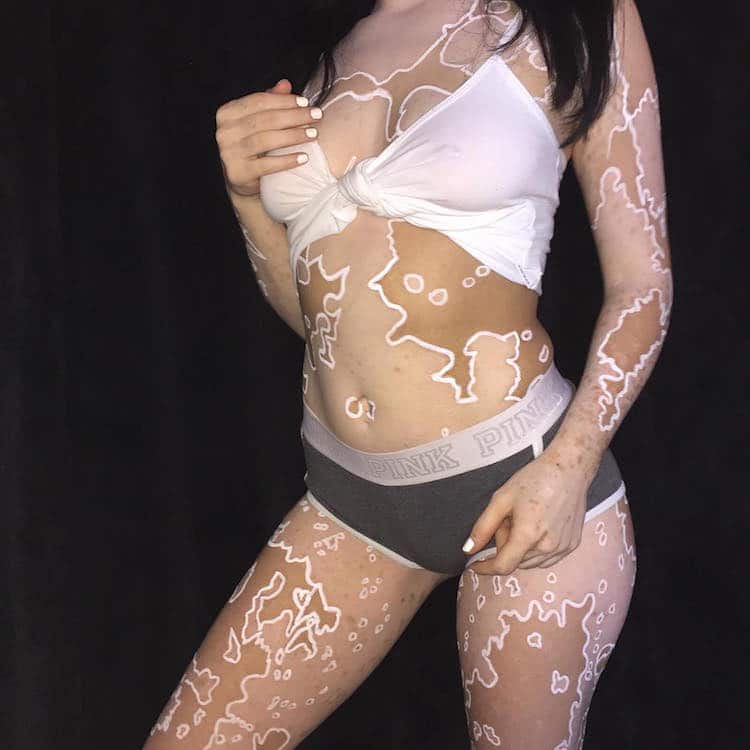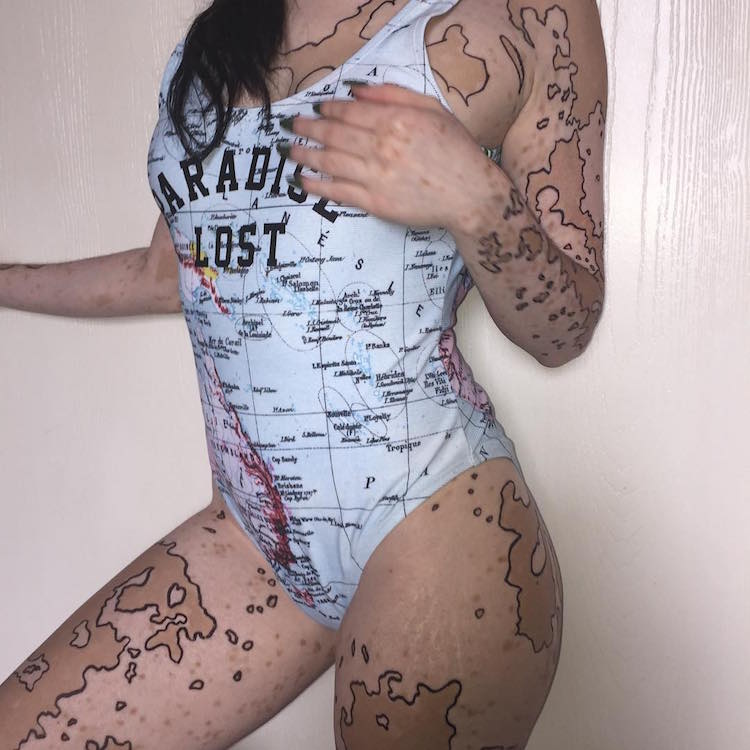 Now a beacon of body positivity, Soto continues to bring awareness to the skin disorder, which causes a loss of pigmentation.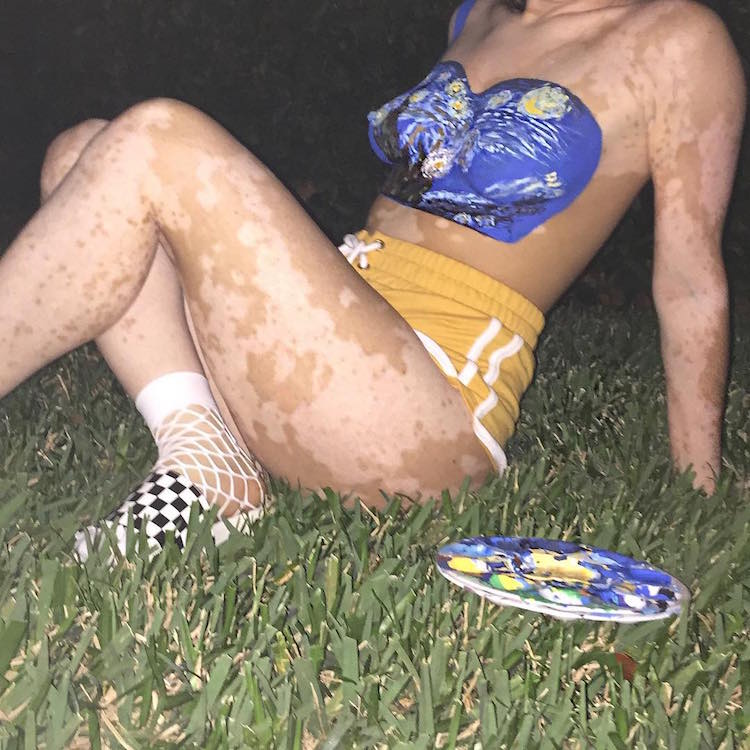 Ash Soto: Instagram
h/t: [Huffington Post, A Plus]
All images via Ash Soto.