Need to get away from it all and immerse yourself in nature, but not sure you can live without your modern comforts? You're in luck. Camping no longer has to mean isolation and "roughing it." Introducing AutoCamp, a startup from Santa Barbara, California that has revamped the camping experience by incorporating beautifully-designed Airstreams and lavish canvas tents equipped with modern essentials. After raving success at their locations in Santa Barbara and Sonoma wine country, AutoCamp opened its newest venue on a 35-acre site amidst the gorgeous Sierra Nevada Mountains—just beside Yosemite National Park.
AutoCamp's mission is "to connect people to the environment and each other." Guests can stay in 15 luxury tents, three cabin suites, or 80 deluxe Airstream trailers on AutoCamp's property—all of which are intentionally designed to be minimalistic and the best Yosemite camping experience. There are also five ADA accessible suites designed by Los Angeles-based M-Rad Inc and convenient shuttle services to carry campers to and from the national park as well as the historic town of Mariposa.
Although the campground's proximity to Yosemite is a dream, there is also a whole world to explore at AutoCamp itself. The social hub of the site is the mid-century modern, 4,000-square-foot clubhouse designed by architecture firm Anacapa with interior design by Geremia Design. It includes community fire pits and lounge areas as well as curated selections of local foods and beverages. Need a soak after a long day's hike? Take a dip at the heated outdoor pool. Or if the skies are clear, step onto the stargazing deck and take in the peaceful wilderness. Yosemite camping never looked so good.
Ready to retreat to the Sierra Mountains? Nightly rates at AutoCamp Yosemite start at $239. You can make a reservation here.
Santa Barbara-based startup AutoCamp offers a luxurious camping experience right near Yosemite National Park.
The space includes canvas tents ready to spend the night in—no fumbling with frames or pins necessary.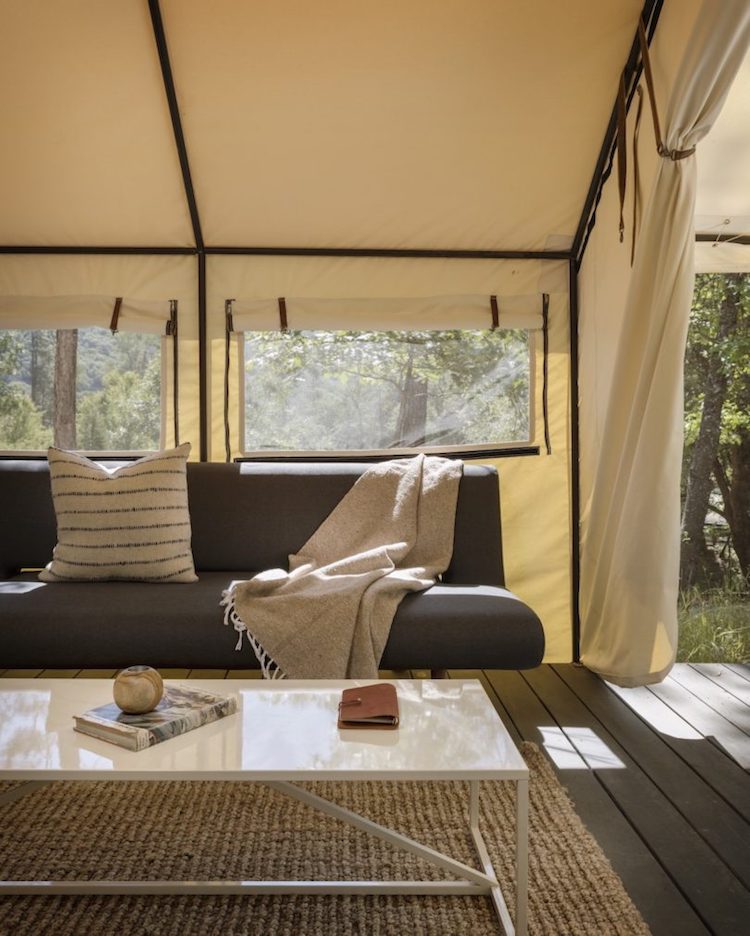 The campgrounds also include an Airstream hotel.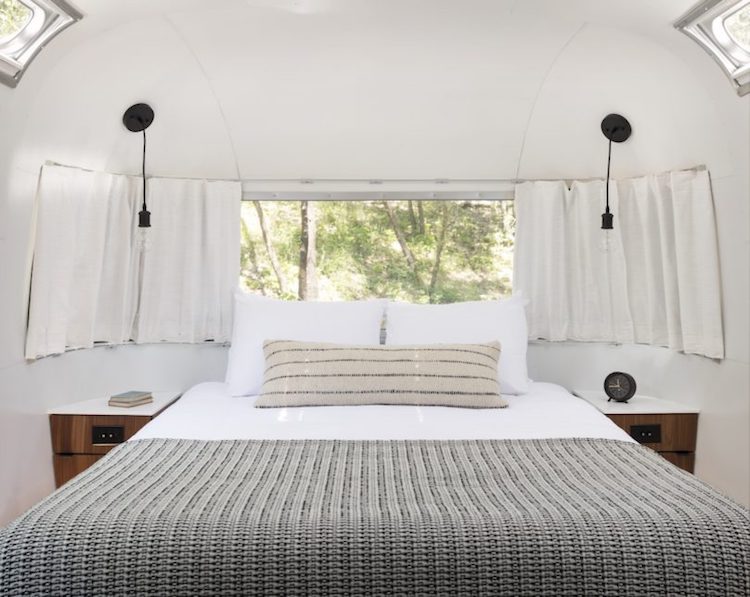 You can even step onto a stargazing deck and soak in the peaceful wilderness.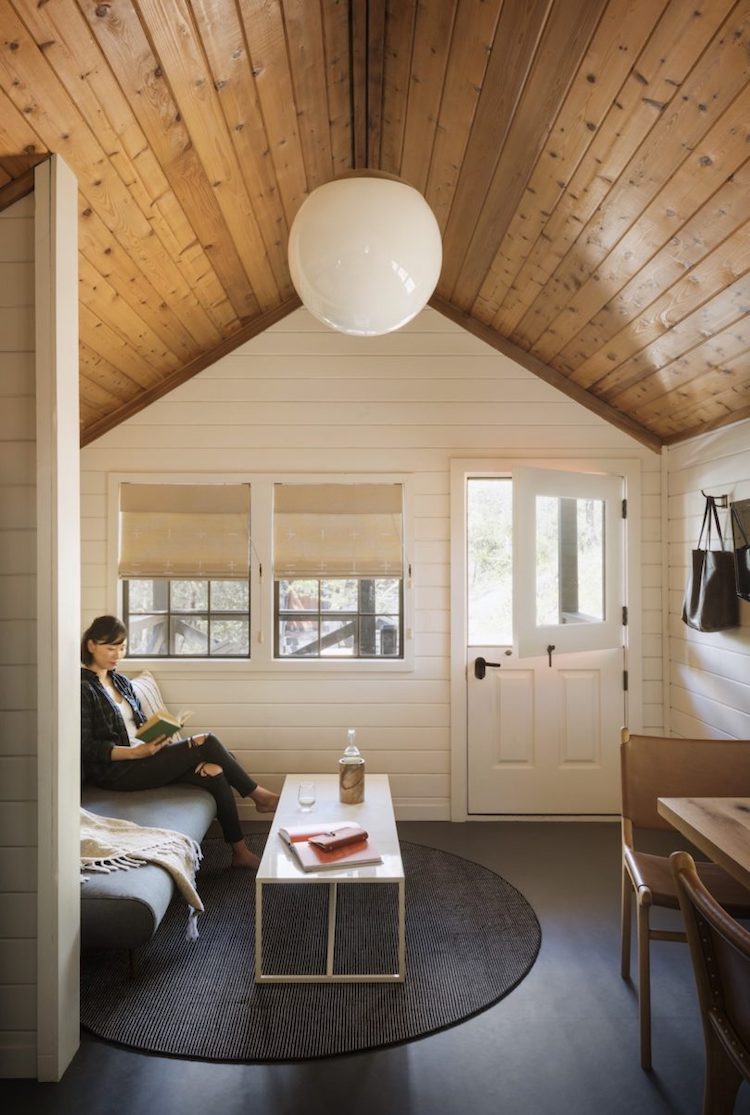 Ultimately, AutoCamp's mission is "to connect people to the environment and each other."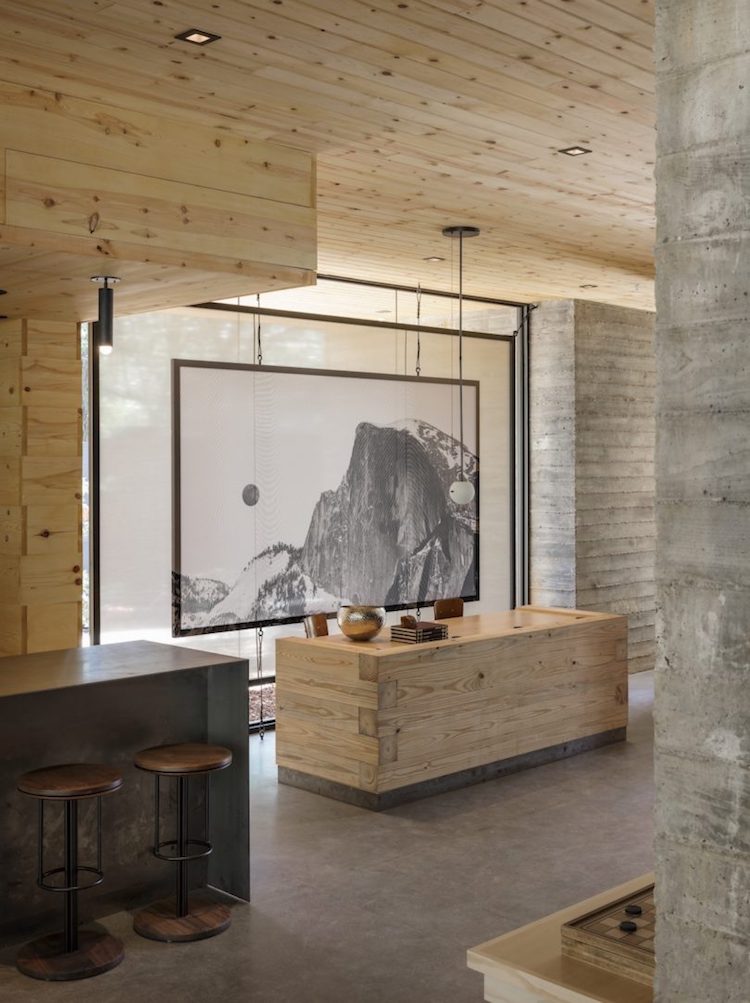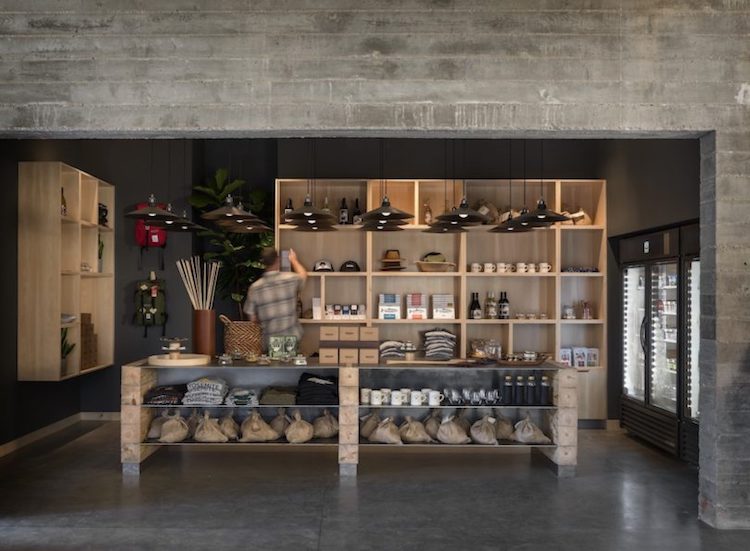 AutoCamp Yosemite: Website | Facebook | Instagram | Youtube | Pinterest
h/t: [Curbed, Design Milk]
All images via AutoCamp Yosemite.
Related Articles:
Teardrop-Shaped Camping Trailer Is Designed for Outdoor Adventures Off the Grid
#Vanlife: The Wanderlust-Inducing Lifestyle of Roaming Across the Country in a Home-on-Wheels
Nomadic Couple Spends 6 Years Traveling 80,000 Miles Across Europe in a Van