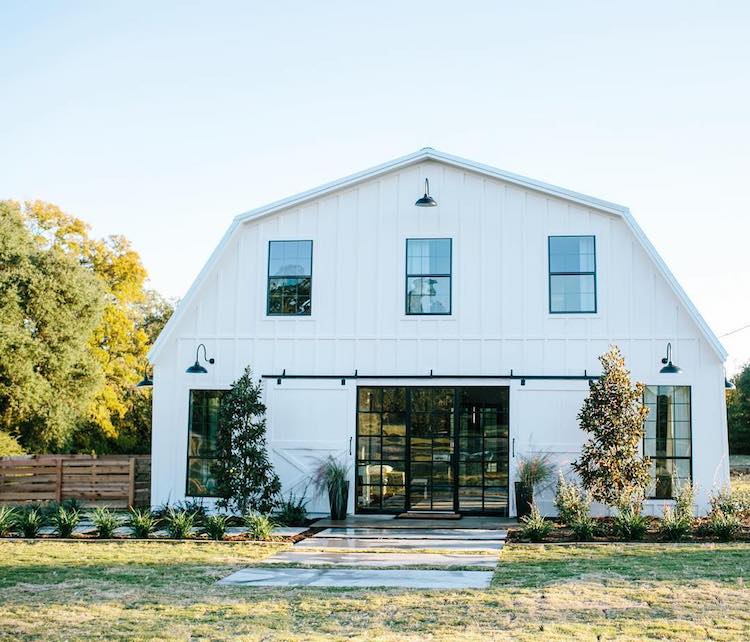 Recently, we marveled over a charming one-bedroom castle that's been put up for sale in the UK. Well, there's now another unconventional modern home that's available to purchase—this time, it's in a barn. If that sounds like a downgrade compared to the other quarters, we promise you that it's not. Known as a barndominium, it's a converted barn located in Lacy Lakeview, Texas that's a stunning example of contemporary architecture with a rustic appeal.
The 2,700-square-foot barndominium for sale is one you might've heard of before. It was the subject of the HGTV show Fixer Upper, where remodeling duo Chip and Joanna Gaines (aka Magnolia) transformed it from an ordinary barn into a five bedroom, two bath home that accommodates 15 guests.
Also known as the Meek house, the design features two dining rooms and a grand indoor staircase. And in true barn fashion, the giant doors were kept. Rather than being functional, however, they're now an architectural accent and reminder of the barndominium's past. Joanna's decor style adds a welcome coziness to the otherwise massive space.
After appearing on Fixer Upper, the barndominium was listed as a rental property on the website HomeAway. Its fame perturbed the neighbors, unfortunately, who expressed concerns to the Lacy Lakeview city council about the tourists visiting the property. Because of this, it's on the market. If you're the future inhabitant, you'll get everything—including the furniture and LEGO wall in one of the bedrooms.
A massive 2,700 square-foot property known as the barndominium is now for sale.
Renovated by Fixer Upper couple Chip and Joanna Gaines, it can accommodate 15 guests.
There's a lot of space to entertain. And in one of the five bedroom, there's a LEGO wall!
It's now for sale in Lacy Lakeview, Texas, furnishings and all. Would you live here?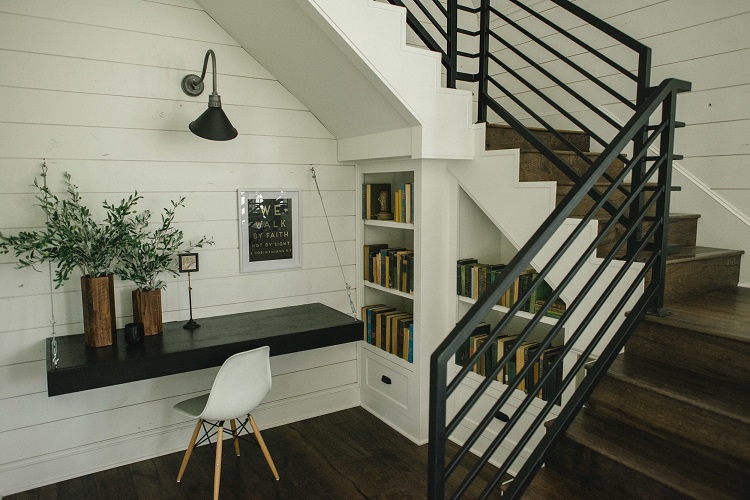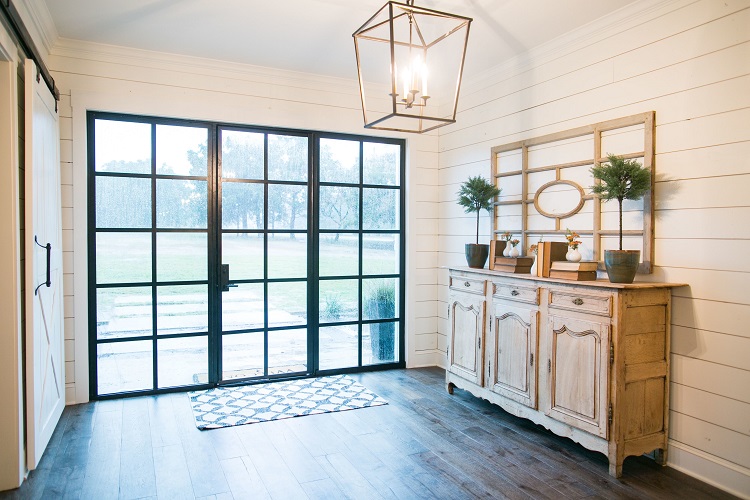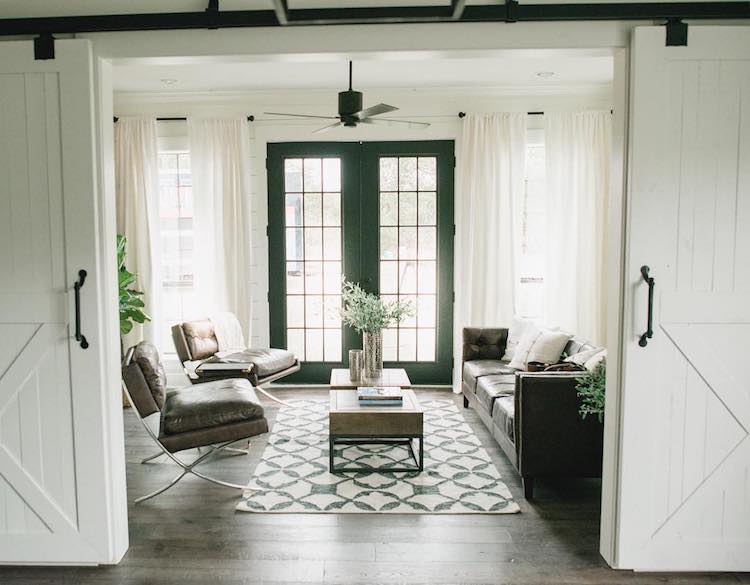 Magnolia: Website | Instagram | Facebook
h/t: [Cosmopolitan]
All images via Magnolia unless otherwise stated.