One of the best things about baking is that anyone can do it. With some basic techniques and imagination, it's possible to produce edible creations that enter the realm of food art. Raymond Tan, aka Ray Ray, is a self-taught baker who uses the activity as his creative outlet. "About two years ago," he explains, "I set myself a challenge to bring a dessert every time I was invited to a party, hence my first cake left my tiny apartment kitchen and the rest was history."
Since the life-changing soiree, Tan has produced many eye-catching treats. His forte is a twist on cake pops; these desserts are typically shaped as small balls affixed to the top of paper candy sticks, but Tan uses wider wooden popsicle sticks that allow him to make more complex pops. With an increased surface design, he layers colors and textures to sculpt cute animal characters, marble surface patterns, and assemble pretty floral designs resembling bountiful bouquets. Like all incredible food art, Tan's cake pops seem almost too good to eat—but with flavors like white lotus and chestnut, who could resist?
Follow along with Tan's mouth-watering creations on his Instagram. And if you're local to Paris, he'll be teaching a weekend workshop with Amourducake on October 7 and October 8, 2017.
Self-taught baker Raymond Tan creates some of the best cake pops.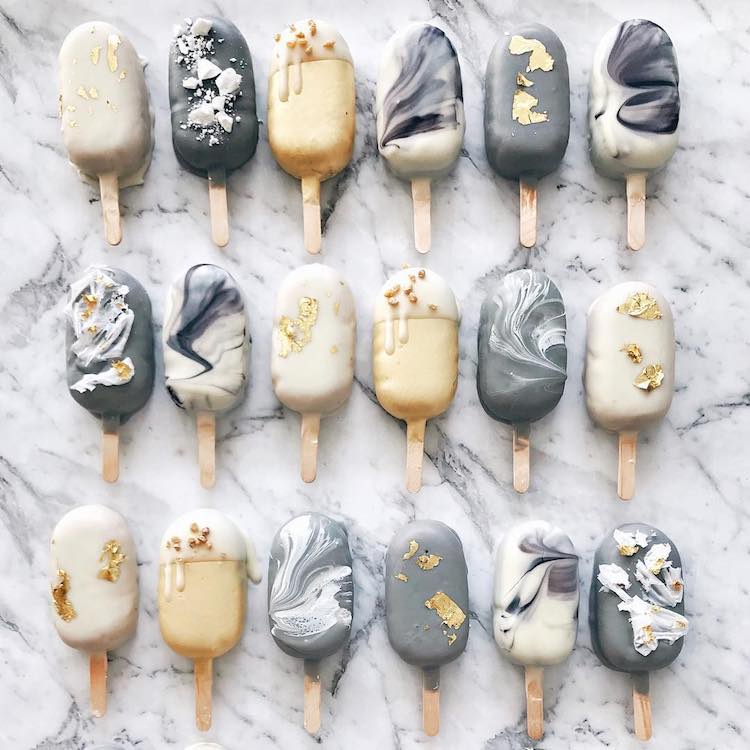 His creations range from cute animals to pretty flowers to swirling colors.