More Amazing Food Art from 2018
View this post on Instagram
Geometric Pie Crust Designs by Lauren Ko
Seattle-based baker Lauren Ko creates visually striking pies that feature spectacular geometric crust designs. From complex lattices to patterns made of colorful fruit, each edible work of art combines Ko's mathematical precision with her artistic flair for baking.
Read more: Baker Creates Geometric Pies With Mesmerizing Colors and Patterns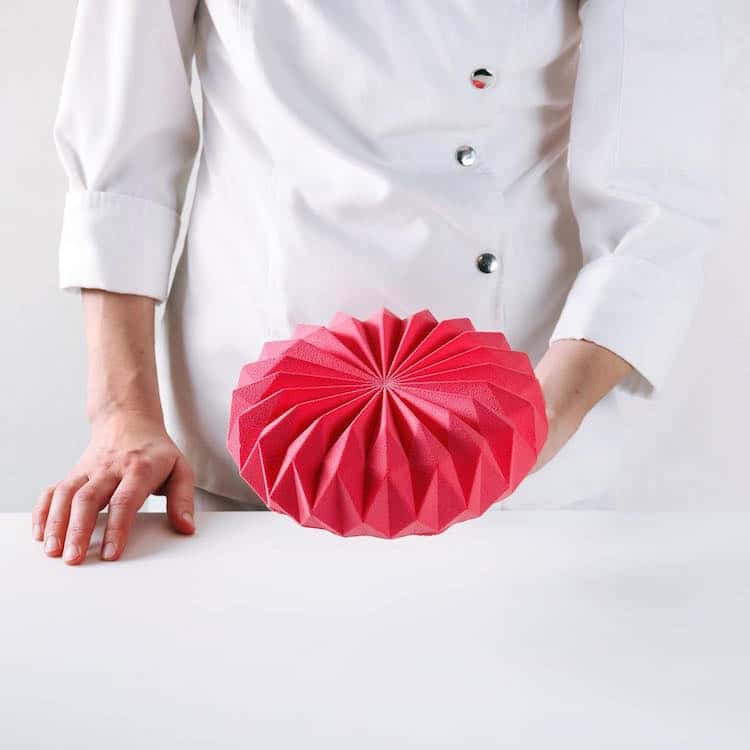 Origami-Inspired Cake Art by Dinara Kasko
Pastry chef extraordinaire Dinara Kasko combines her knowledge in mathematics with her skills in baking to create cakes that look like contemporary sculptures. Her latest collection inspired by origami was created by developing concertina-style, 3D-printed mold designs engineered using algorithmic tools. "I spent a great amount of time folding sheets of paper and learning methods and principles of origami," she reveals on Instagram. "[I'm] inspired by the beauty of lines and patterns of folds."
Read more: Pastry Chef Creates Incredible Geometric Cakes Inspired by Origami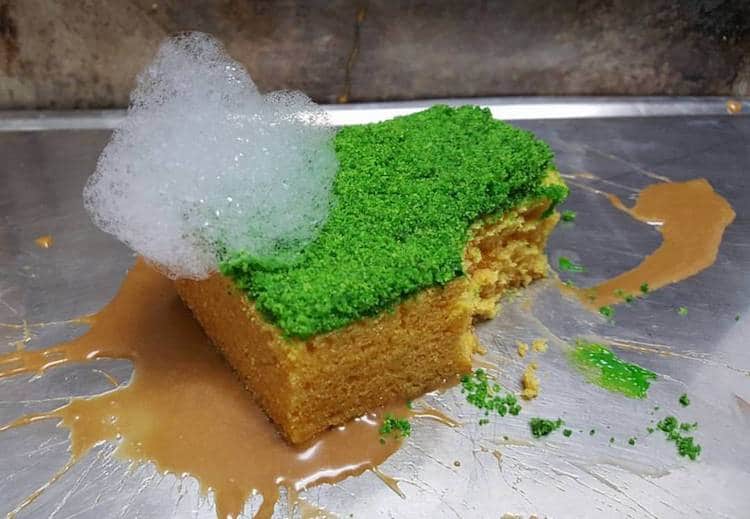 Food Illusions by Ben Churchill
Food illusionist Ben Churchill's desserts might not look edible, but they're actually delicious! His pannacotta, sponge cakes, and jellies mimic inanimate objects such as a washing up sponge and even an ashtray full of cigarettes. Those who are brave enough to take a bite will discover surprising sweet treats loaded with experimental flavors.
Read more: Chef Creates Mind-Bending Food Illusions Where Nothing on the Plate Is What It Seems
Edible Chocolate Antiques by Amaury Guichon
From life-sized antique clocks to an edible gramophone, international pastry chef Amaury Guichon can make almost anything out of chocolate. Each incredible sculpture is crafted by hand from the malleable sweet material.
Characters as Pancakes by Dancakes
Dancakes is a creative cookery studio of talented pancake artists. They create portraits of popular characters by quickly "painting" with colored pancake batter onto a hot griddle. Once cooked, the creative pancake designs are then flipped to reveal the impressive edible creation.
Painted Cookies by Sweet Poppy Cookies
Sweet Poppy Cookie's creations are no ordinary sweet treats. This masterful baker uses cookies as her canvas to create tiny, edible works of art. Each piece is meticulously hand-painted with delicate layers of edible inks, resulting in cookies that look just like paintings.
View this post on Instagram
Mirror Glaze Cakes by Ksenia Penkina
Culinary artist Ksenia Penkina crafts mesmerizing mirror-glazed mousse cakes featuring generous amounts of glossy glaze. The gelatin-based coating is drizzled onto the spongy forms using a pouring technique, resulting in marbled, multi-colored patterns.
Read more: Artistic Baker Creates Mesmerizing Cakes Covered in Glossy Mirror Glaze
View this post on Instagram
Buttercream Flowers by Atelier Soo
Seoul-based cake artist Atelier Soo tops her desserts with beautiful bouquets of realistic buttercream flowers. Each edible rose, dahlia, and carnation is expertly formed by building piped layers of velvet-like petals.
Read more: Baker Tops Cakes With Perfectly Piped Bouquets of Realistic Buttercream Flowers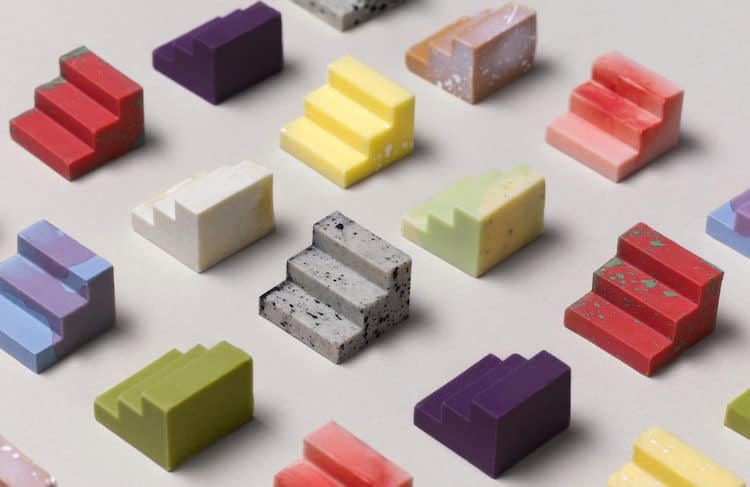 Modular Staircase-Shaped Chocolate by Universal Favourite
Australian design studio Universal Favourite teamed up with Bakedown Cakery to create modular staircase-shaped chocolate in a variety of contemporary colors and eye-catching patterns. Each piece has its own unique flavor according to its look, including watermelon blackcurrant, pistachio, cherry, cookies and cream, lemon, and matcha.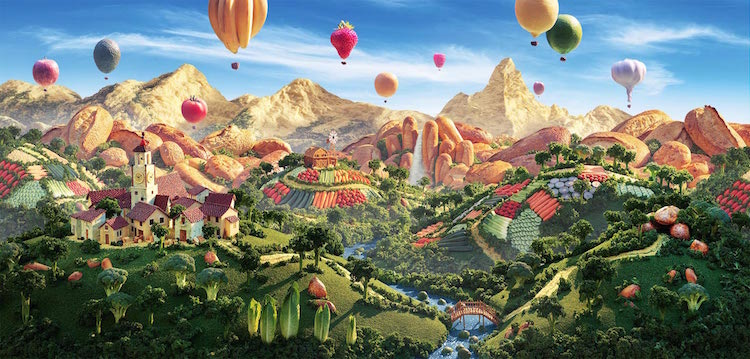 Foodscapes by Carl Warner
Artist Carl Warner uses everyday ingredients to create edible landscapes that he aptly calls Foodscapes. Each imaginative scene is meticulously set up in his studio before the artist snaps a photo of his edible worlds. Baguettes are seen as mountains, broccoli as trees, and colorful vegetables as a patchwork of fields.
Read more: Food Artist Creates Edible Worlds Out of Everyday Ingredients
Related Articles:
Best of 2017: Top 21 Food Art Masterpieces of the Year
Japanese Artist Grates Daikon Radishes into Adorable Food Sculptures
Japanese Food Stylist Creates Adorable Toast Art from Colorful Ingredients
Artist Carves Everyday Foods into Exquisitely Patterned Masterpieces
Foodie Concocts Coconut Milk Bowls That Are Vibrant Works of Edible Art