One of the quickest and most effective ways to get your name out there when promoting your career is the business card. And while they may seem obsolete in a time when we're increasingly digital, this face to face calling card is something that's still irreplaceable. In fact, in many areas of the world business cards are a must-have for proper professional etiquette.
But let's face it, we've all received business cards that end up in the trash or hidden away in a drawer, never to be looked at again. How can we make something that's centuries old, new and fresh again? Luckily, innovative designers have been pumping out cool business cards that will not only stay out of the trash, but are, in many cases, useful gadgets.
Whether they're interactive or even grow a plant, the best business cards immediately give you a sense of the profession and are memorable enough to stand out from the crowd. We've scoured the internet to curate a list of the coolest business cards around. They're sure to get you inspired and keep you creative when it comes to how you should present your business to the world.
Here are 30+ business card designs that will give you plenty of inspiration to create your own cool business cards.
Cheese Shop's Grater Card
Butcher's Cleaver Cards
Barber Cutting Scissors Illusion Card
Pilates Studio's Flexible Figure Cards
Filmmaker's Movie Ticket Cards
Accountant's Statistics Card
Divorce Lawyer's Separating Card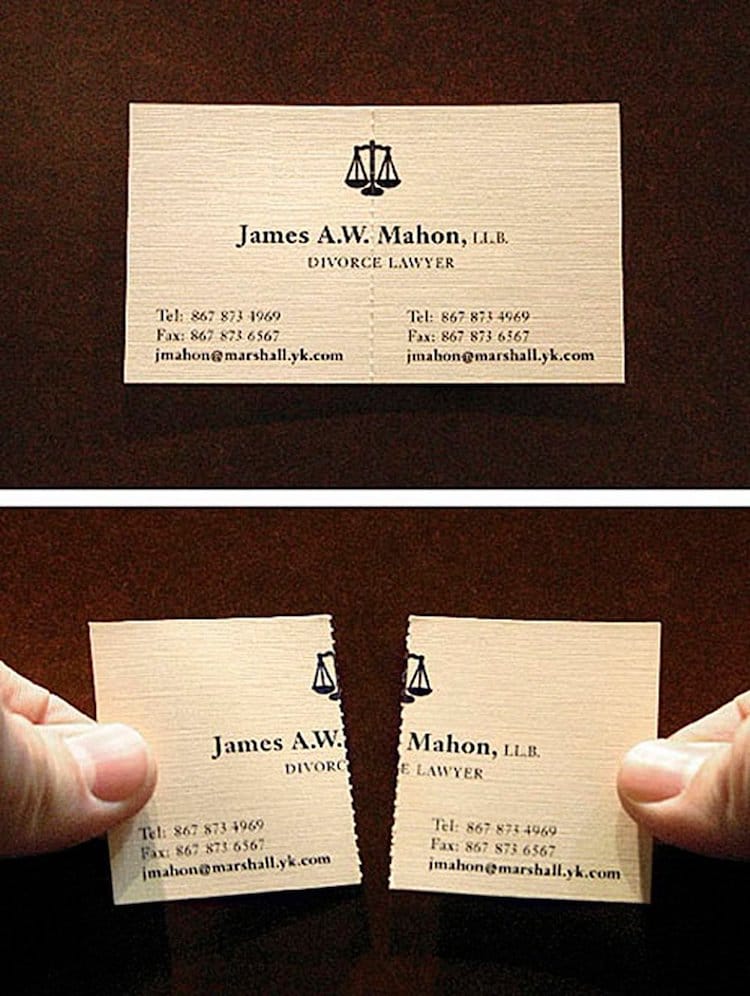 Communications Expert's Coaster Cards
Event Planner's Zig Zag Ribbon Card
Florist's Flower Bouquet Cards
Painter's Paint Chip Cards
Clothing Store's Coat Hanger Cards
Tutor's Stationery Cards
Textile Artist's Fabric Swatch Cards
Sommelier's Wine-Stained Cards
Industrial Designer's Foldable Chair Cards
Interior Designer's Ornate "Window" Cards
Bike Tech's Handy Tool Card
LEGO Employees' Minifig "Cards"
Publishing Company's Tiny Book Cards
Next: More Creative Business Cards