Christmas is just around the corner, which means you might already be thinking about getting your decorations out of storage. However, for those of you with limited space, a half Christmas tree is perfect for saving room while still bringing plenty of holiday cheer. American retailer Hammacher Schlemmer is selling The Against The Wall Christmas Tree—an artificial tree that's literally cut in half.
The half tree has branches on just one side, but it creates the appearance of lush, dense foliage all around. Its clever design allows it to perfectly nestle in a room corner or display flat against a wall. The space-saving Christmas tree will also save time decorating. With half the surface to cover, it allows those of you who generally keep the tree in the corner of a room from having to decorate the backside that no one ever sees. It even comes with pre-strung LED lights that last for 25,000 hours. You can choose between classic white or multicolor. All you need to do is decide if you want to add baubles.
Check out The Against The Wall Christmas Tree below and buy your own from the Hammacher Schlemmer website.
Do you have limited space in your home? This half Christmas tree by Hammacher Schlemmer can nestle flat against a wall.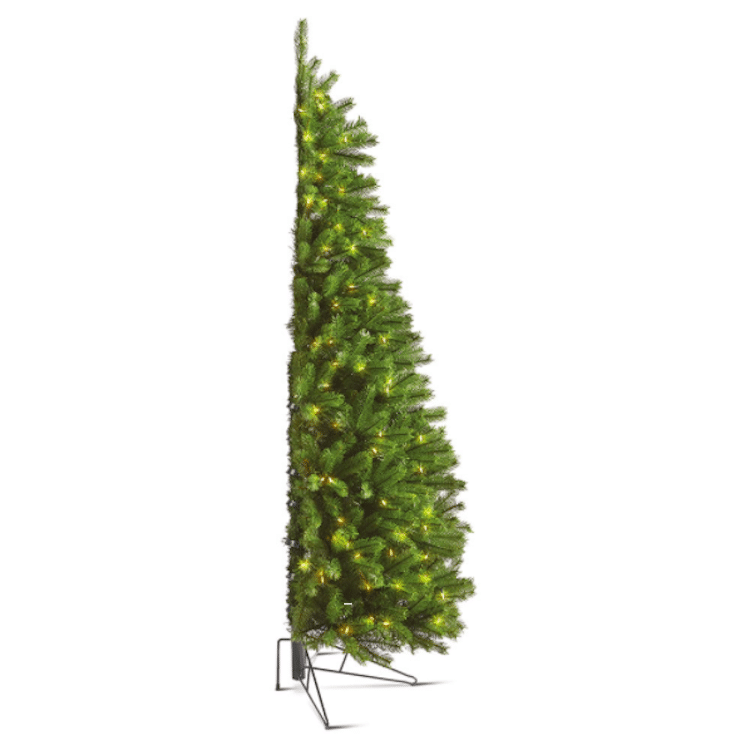 It even comes with pre-strung lights!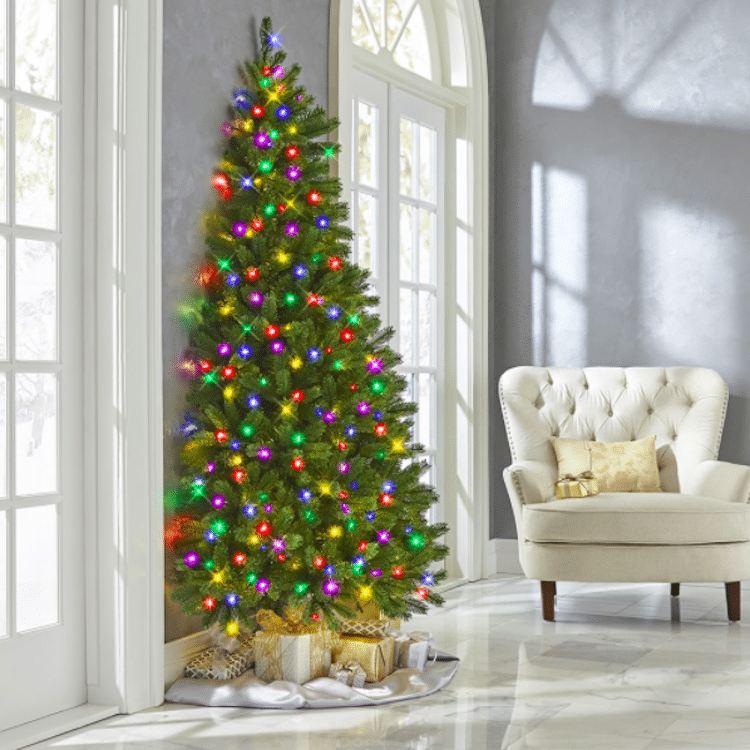 Holiday decor has never been easier.
Hammacher Schlemmer: Website | Facebook | Instagram | Pinterest
h/t: [Diply]
All images via Hammacher Schlemmer.
Related Articles:
30+ Creative Christmas Trees to Spark Your Holiday Imagination
Family Rescues Squirrel and Lets It Live in Their Christmas Tree
People Are Decorating Christmas Trees with Flowers as a Gorgeous Alternative to Traditional Trimmings
Succulents Are Creatively Turned Into Festive Mini Christmas Trees