When planning a trip, summer destinations are likely your go-to getaway. However, hotels around the world are proving that winter trips can be just as exciting. On top of glass igloos and floating cabins, ice hotels are a fun way to enjoy the frosty weather. While most of these icy inns are nestled in Nordic landscapes, the Hoshino Resort Tomamu ice village in Hokkaido has brought the snowy trend to Japan.
Situated in the sleepy town of Shimukappu, the Hoshino Resort Tomamu is an ideal way to experience below-freezing temperatures in Japan. From January through February, it transforms into a winter wonderland, complete with a luxurious ice hotel.
With the exception of its snuggly sleeping bags, everything in the the hotel's igloo-inspired rooms is made out of ice, from its curved walls to its stylish furniture. This is also true of its outdoor spaces, where you will find a warm-water rotenburo (outdoor bath) encased in—you guessed it—ice. After taking a dip and bundling back up, you can chill out in the hotel's ice lounge—an ideal setting for sipping on a hot drink and stargazing.
In addition to this incredible inn, the ice village boasts a cafe with frozen bookshelves, fun and frosty children's activities, a skating rink, and an amazing ice slide—everything you need to have a happy holiday.
Ready to book your winter getaway? Reserve a room on the resort's website.
Featuring frozen rooms, this luxurious ice hotel in Hokkaido's Hoshino Resort is a dreamy way to see Japan in the snow.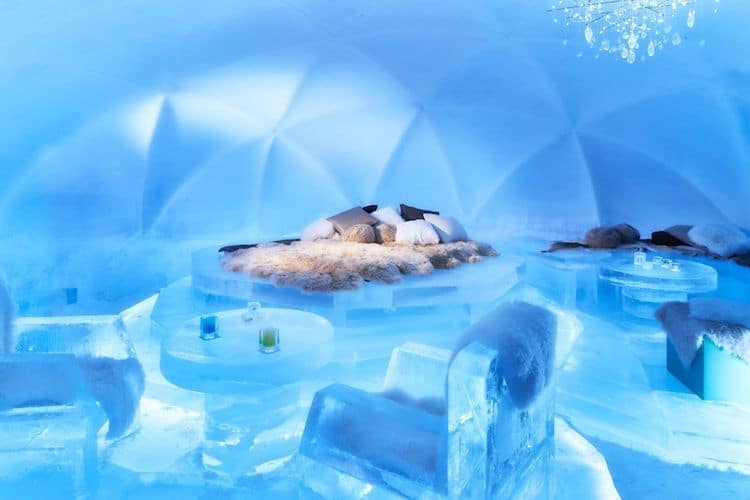 To keep you toasty warm, you can take a dip in its outdoor bath. Though the water is hot, the tub itself is encased in ice.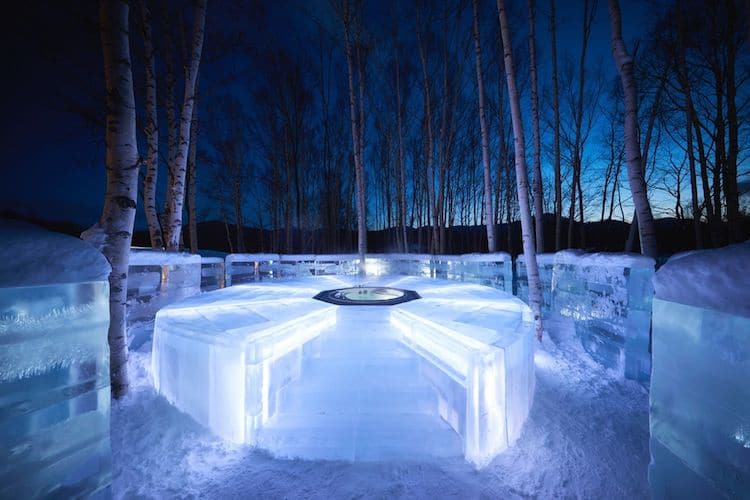 After your bath, you can bundle up and chill out in its icy lounge.
Here, you can sip on a hot drink and try some tasty treats.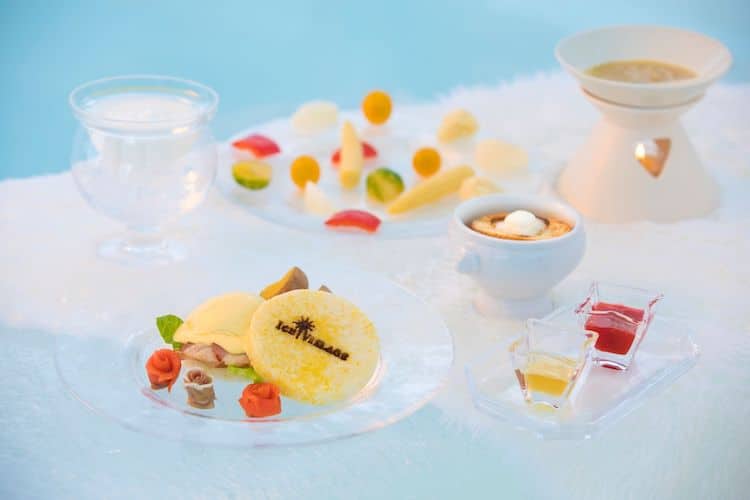 The frosty hotel is part of the resort's ice village, a winter wonderland that pops up from January through February.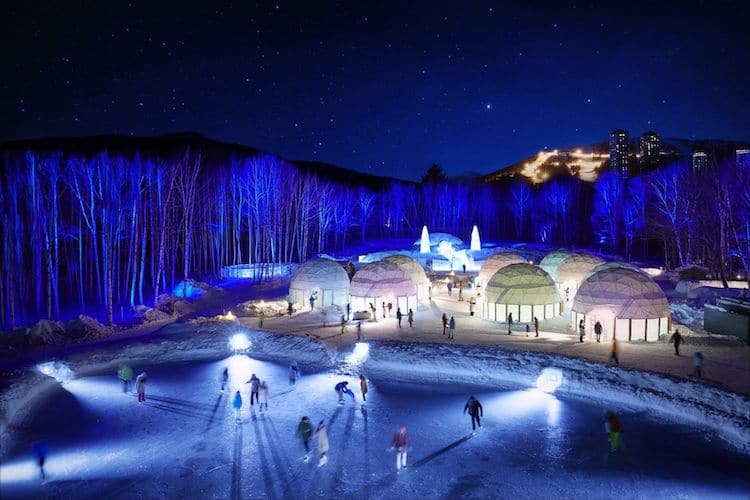 Ready to reserve your room? Book now before it melts away!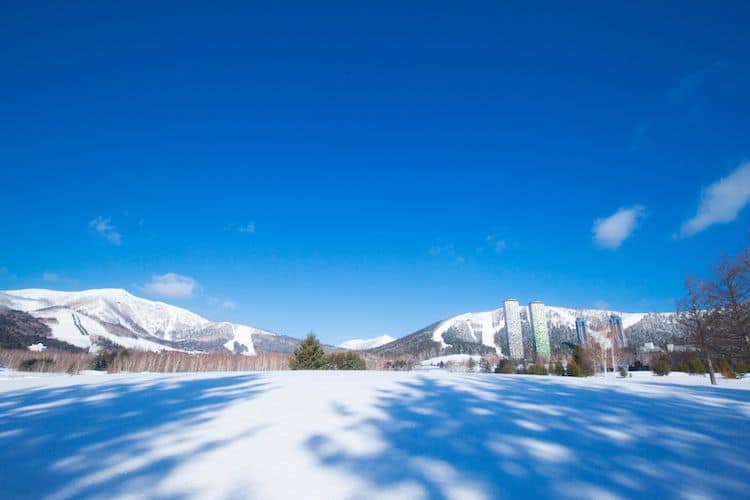 Hoshino Resort Tomamu: Website
h/t: [Sora News 24]
All images via Hoshino Resort Tomamu.
Related Articles:
Sweden's Ice Hotel Reveals This Year's Incredible Art Suites Carved from Ice and Snow
Sweden's Iconic Ice Hotel Found a Sustainable Way to Remain Open Year-Round
Canada's Magical Ice Hotel Inspired by Jules Verne
2015 ICEHOTEL Opens Doors for Another Season of Sleeping in a Room Made of Ice and Snow