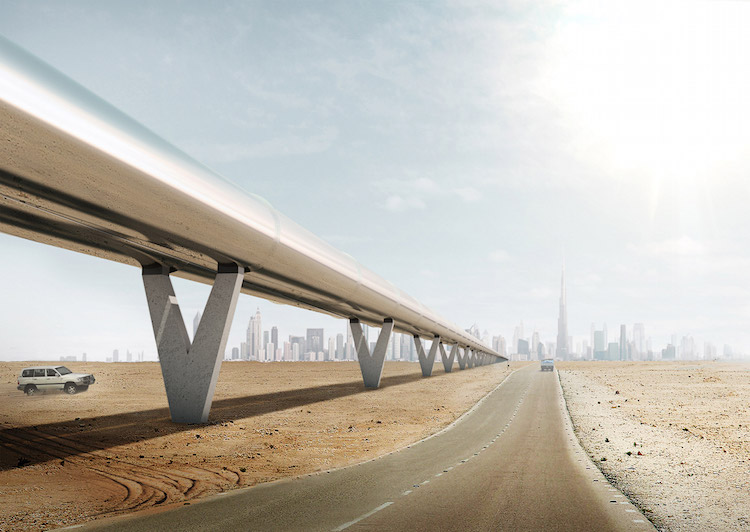 For most of us, teleportation seems like a futuristic concept from science fiction novels, but we're now a step closer thanks to Danish architecture firm Bjarke Ingels Group (BIG) and Los Angeles based start-up Hyperloop One. The two companies, along with engineering and architecture firms AECOM and Arup, are working to introduce the world's first Hyperloop in Dubai—a near-supersonic transit system that allows travelers to reach their destinations at lightning speeds. Hyperloop One estimates travels at speeds of up to 684 mph (1,100 km/h), cutting the two-hour trip from Dubai to Abu Dhabi to an inconceivable 12 minutes.
BIG revealed its designs for the world's first Hyperloop transportation system earlier in November. It features sleek, glass-walled cubic pods just large enough for six passengers to relax in. The pods themselves can travel on regular roads to pick up passengers before entering onto the Hyperloop's main transport portals. There, passengers are loaded into larger capsules that travel through a main network of elevated tubes to their ultimate destinations. "With Hyperloop One we have given form to a mobility ecosystem of pods and portals, where the waiting hall has vanished along with waiting itself," said BIG founder Bjarke Ingels.
Hyperloop One first conducted a full-scale, open-air test of its technology back in May 2016 in the Mojave Desert north of Las Vegas, achieving transportation speeds of 116 mph (187 km/h) in a mere 1.1 seconds. Since then, the start-up has been making immense progress. Hyperloop One has just signed a deal with the Dubai Roads and Transport Authority to conduct research into how the high-speed route can integrate with existing transportation systems in the city. Josh Giegel, President of Engineering at Hyperloop One, enthusiastically indicates that the goal is to provide "a seamless experience that starts the moment you think about being somewhere—not going somewhere. We don't sell cars, boats, trains, or planes. We sell time."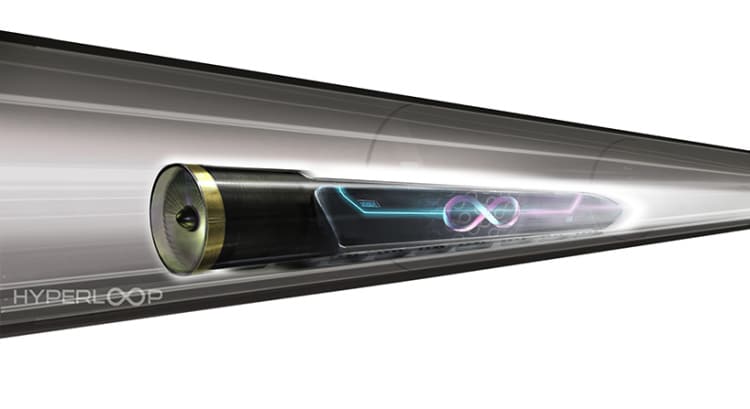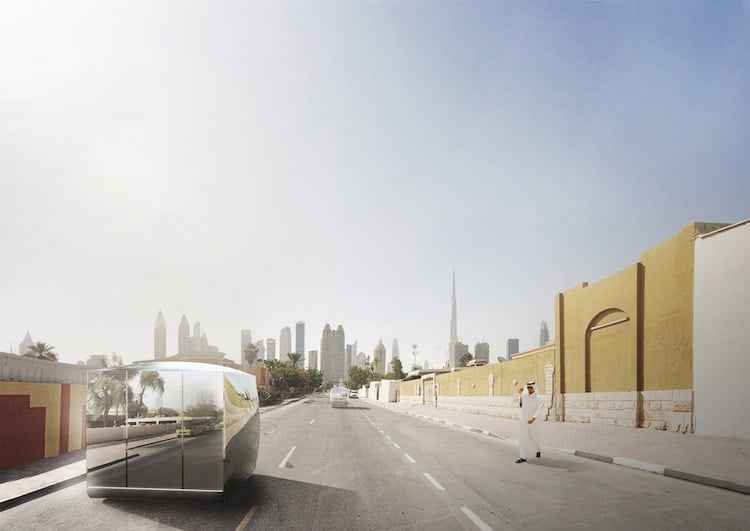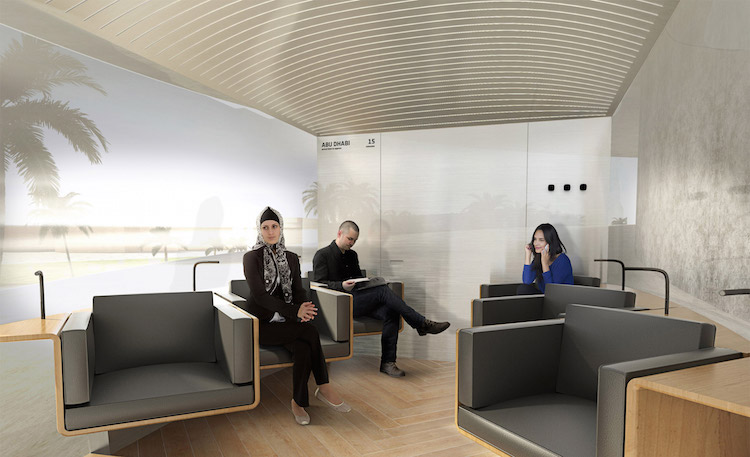 Hyperloop technology was originally conceived and coined in 2012 by Elon Musk, founder of Space X, for the high-speed transportation in partially evacuated tubes. Since then, Musk has explicitly open-sourced the technology and encourages others to further develop the concept. SpaceX currently has a one mile (1.6 km) Hyperloop test track on its Hawthorne facility.
Hyperloop One is just one of several companies independently developing the technology, hoping to be the first to achieve successful implementation. Rival company Hyperloop Transportation Technologies is currently building a test track in California and is in discussions for a Hyperloop linking the European cities of Bratislava, Vienna and Budapest. The proposed Hyperloop would be the first such system in Europe and would transport passengers between Vienna and Budapest, typically a two-and-a-half hour drive, in less than 20 minutes.
You can view BIG's full design video below, as well as other conceptual images of their Dubai Hyperloop from BIG and Hyperloop One.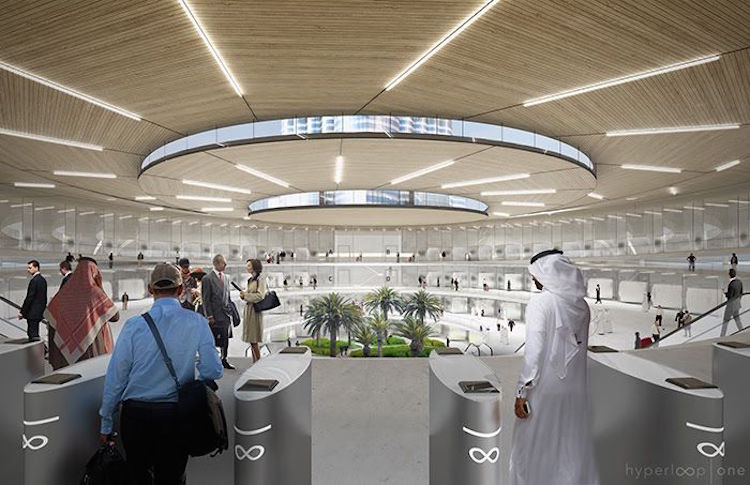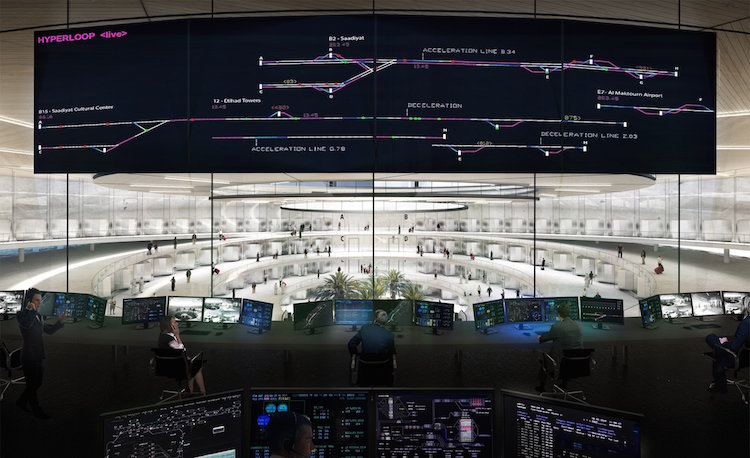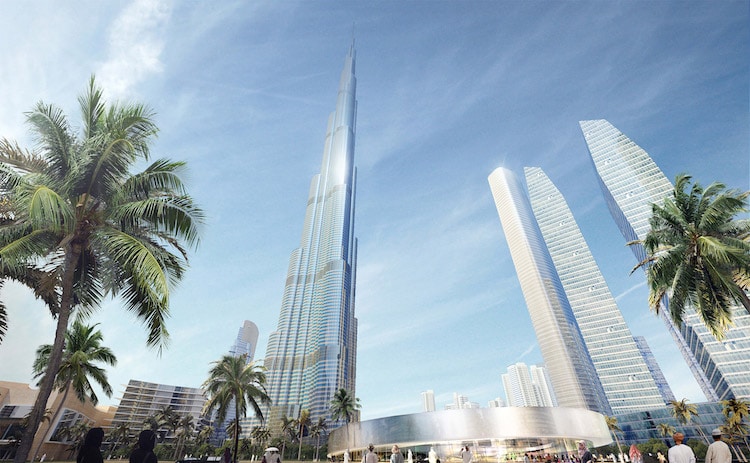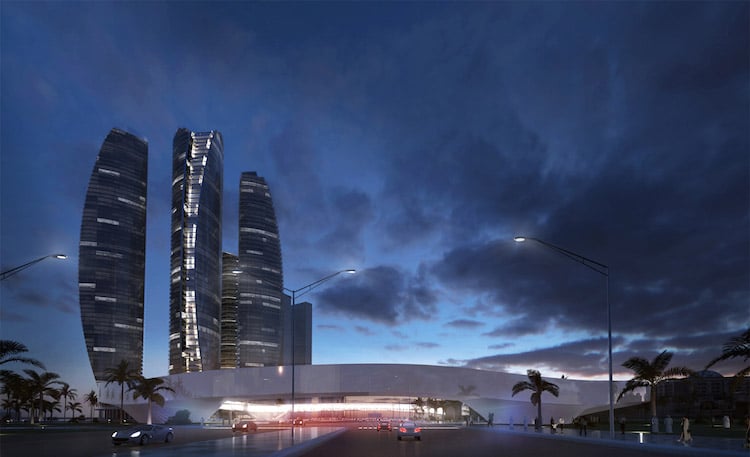 Hyperloop One: Website | Youtube | Twitter | Instagram | Facebook | Linkedin
Bjarke Ingels Group: Website | Instagram | Facebook | Twitter
via [designboom, Dezeen]
All images via Bjarke Ingels Group and Hyperloop One.