History and Evolution
During the Heian period (794-1192 AD), an early, easy-to-wear prototype of the kimono emerged in Japan. Like the current-day kimono, this garment was composed of straight cuts of fabric and was intended to suit all body sizes and types.
Eventually, during the Edo period (1603-1868), this robe became known as a kosode—a term that literally translates to "small sleeves"—as its armholes decreased in size. The kosode played a particularly important role in this period, as all Japanese people (despite social status, age, or gender) wore it. Thus, in order to express their individuality and "describe" themselves, wearers adopted ways to customize their kosodes.
During the Meiji period (1868-1912), the kosode evolved into the kimono. Unlike its earlier edition, the kimono was worn predominantly by women. Still, in spite of these small changes, the garment's main function—to visually communicate a message—remains unchanged even today.
The Contemporary Kimono
Today, designers and artists have reinterpreted the traditional kimono in a myriad of ways. From upcycled wedding dresses to woven glass sculptures, these innovative creatives have come up with one-of-a-kind ways to both preserve Japanese heritage and showcase the beauty of the kimono.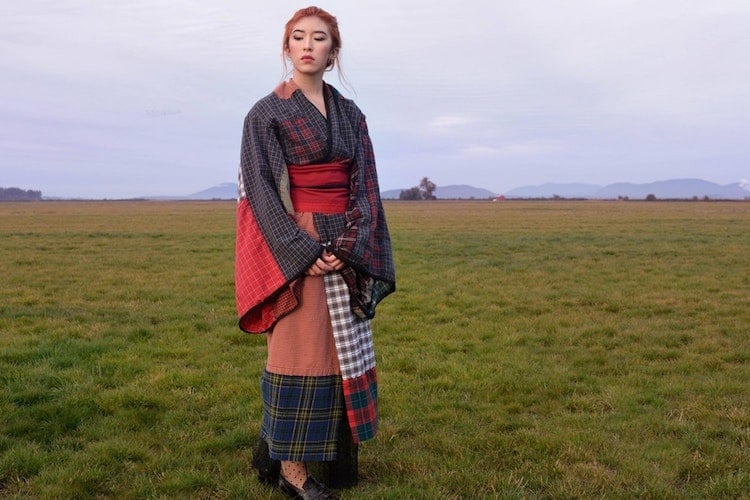 Related Articles:
Brides in Japan are Turning Their Long-Sleeve Kimonos Into Stunning Wedding Dresses
20+ Traditional Wedding Outfits from Around the World
Japanese Street Photography Highlights the Nation's Rich Culture