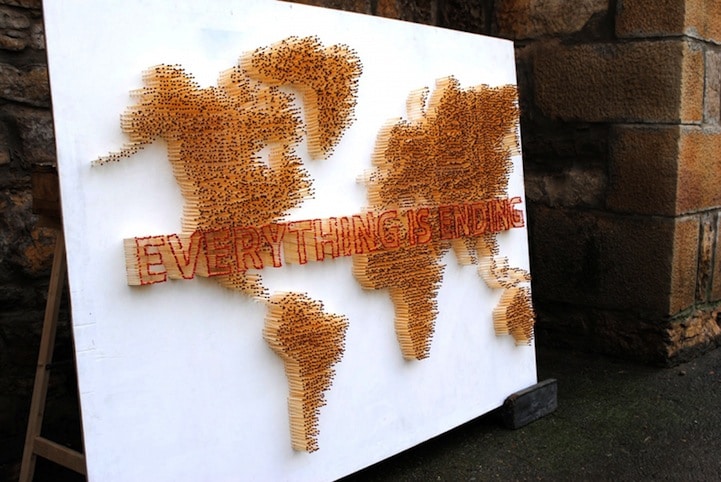 Barcelona-based artists Javier Jabalera and Mon Castel worked in collaboration with 3D Neighbors to create this interactive project entitled Everything is Ending. The pair worked together to build the flammable design because, Jabalera explains, "We were thinking of the best way to say goodbye to the earth if finally this 2012 is the last year before the apocalypse."
The two graphic designers inserted matchsticks into evenly spaced holes that they hand-drilled across a large, flat surface. The arrangement of hundreds of matchsticks with dark and light red tips formed a three-dimensional map of the world that reached out towards the viewers. The phrase "Everything is Ending" ran directly through the center and represented the idea that the world might be quickly coming to an end.
With safety precautions in place, the team lit the piece on fire in a symbolic exploration of how the world could end in just the blink of an eye. In typical matchstick art fashion, the team let the piece burn until a dark smokey cloud emanated from the surface and the matches were just a charred bunch of ashy remnants.