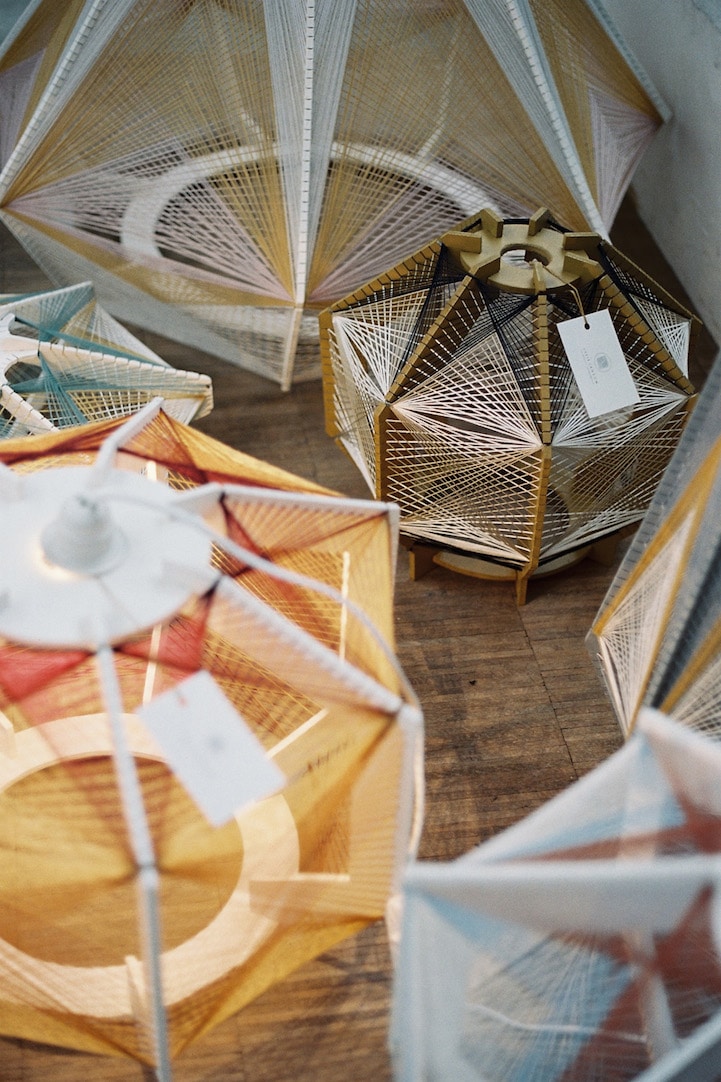 Julie Lansom is photographer-turned-decoration designer, crafting a collection of handmade lamps that she calls Sputnik. They are made using painted wood and high quality cotton or wool threads. Indentations are cut into each of the sides which allows Lansom to meticulously string the fibers between them and create a colorful, complex web covering.
Geometric shapes are an integral part of Lansom's designs. The frames form obtuse and acute angles with string pulled tight through the wood notches. It creates a series of tiny diamond shapes between the individual threads, and this in turn produces unique light patterns when illuminated.
The name Sputnik refers to the first Russian satellite sent into space, and it's the inspiration for Lansom's work. "Sputnik lamps are inspired by the retro-futuristic spirit of those ships, coming straight out of science fiction books, and more generally the graphical 1960s and 1970s aesthetics." She explains. There's a modern yet nostalgic feeling to Sputnik, like you could see them in a cozy contemporary home or even at your grandmother's house.