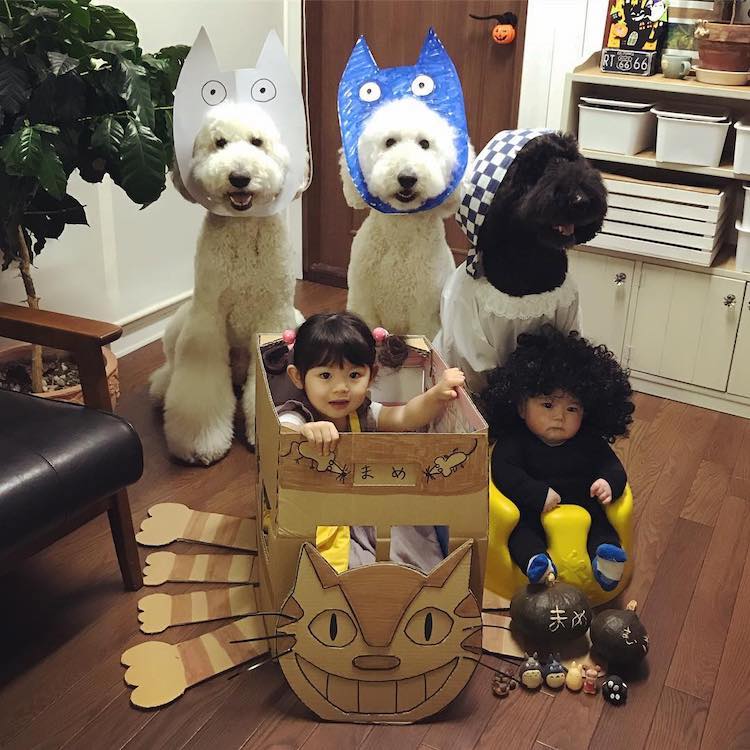 Children and dogs are often a perfect match. One reason? The little humans are as big as the adult pooches! And in the case of a Japanese girl named Mame, her brother Mugi, and their giant poodle companions named Riku, Gaku, and Qoo, they couldn't be more adorable. The crew is tight-knit and enjoys the best of life together by dressing in costumes, exploring the outdoors, and taking plenty of naps. All of this is chronicled by Mame and Mugi's grandmother, who happens to be the pups' human.
Mame and the poodles have been fixtures on Instagram for years and first stole our hearts when the girl was just a year old. Since that time, Gaku and Mugi have joined the bunch, and each dog seems to have their own role. Qoo is the oldest at 13 years old and acts as the elder statesman by watching over everyone else. Riku, age 11, is a calming presence and will nap with the kids while Gaku, who is just three years old, brings the energy and fun. But despite the different personalities—and young children—the fab five gets along without getting too rambunctious.
Scroll down for some of our favorite photos of the kids and pups. Then, follow them on Instagram for even more of their antics.
Mame and her brother Mugi have found best friends in their giant poodle companions named Riku, Gaku, and Qoo.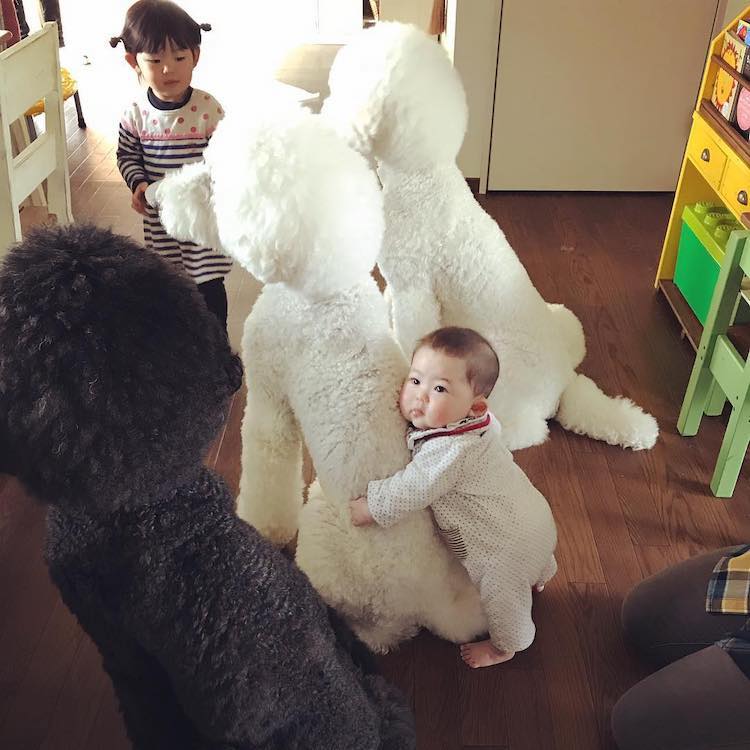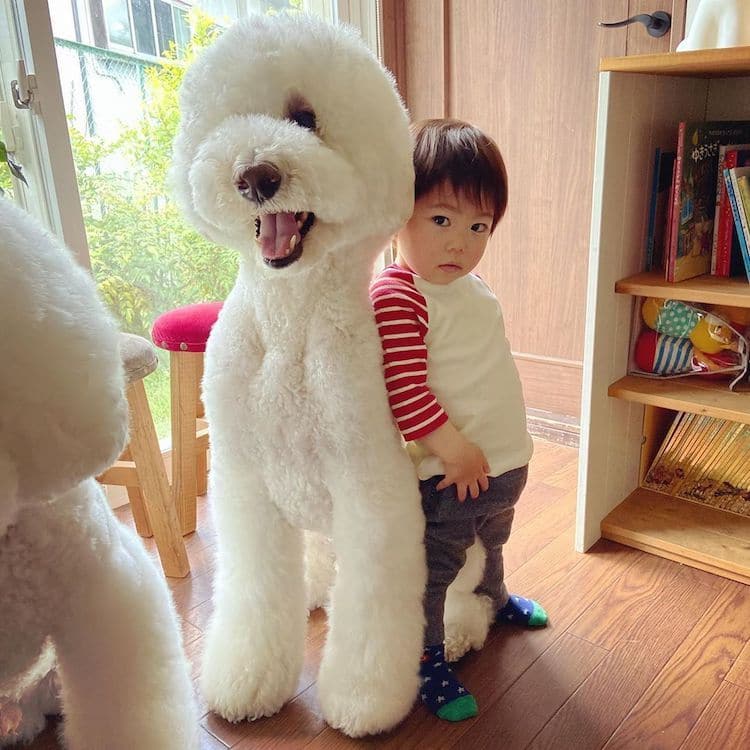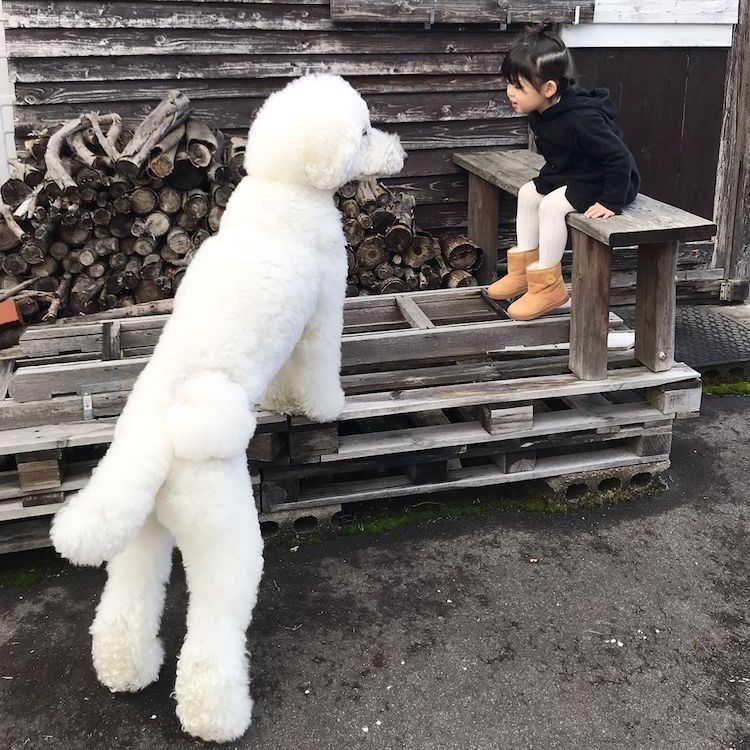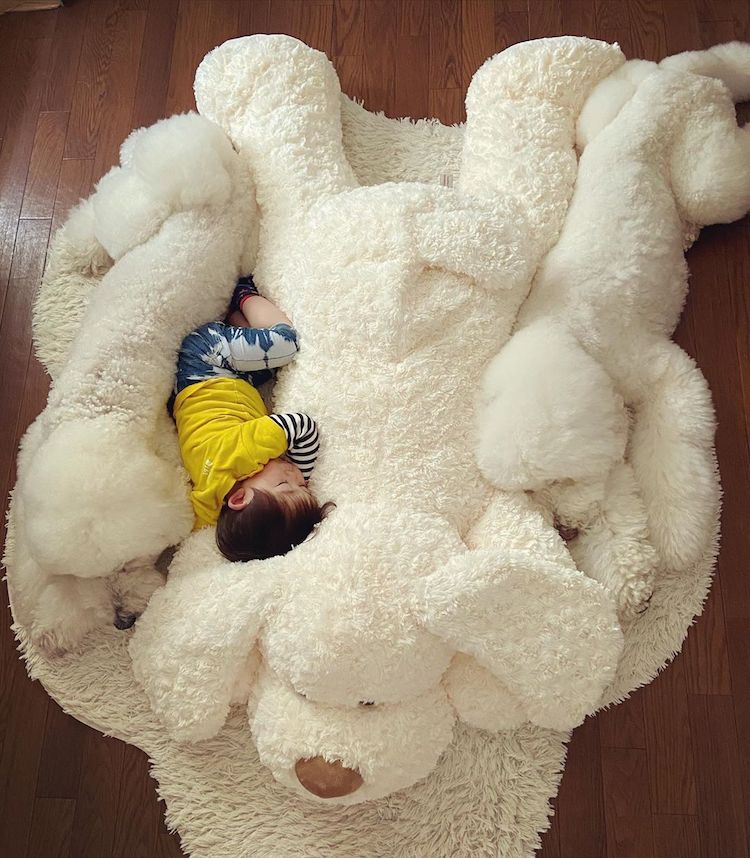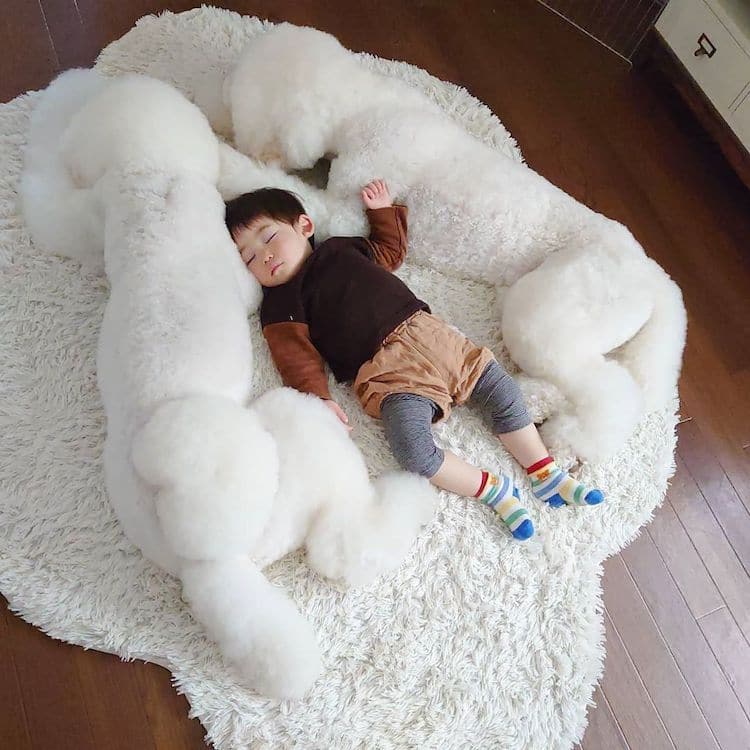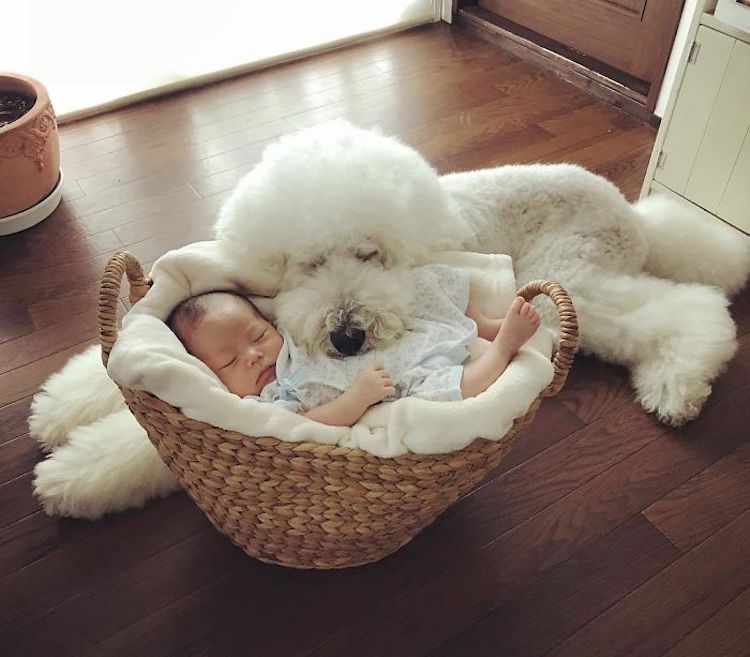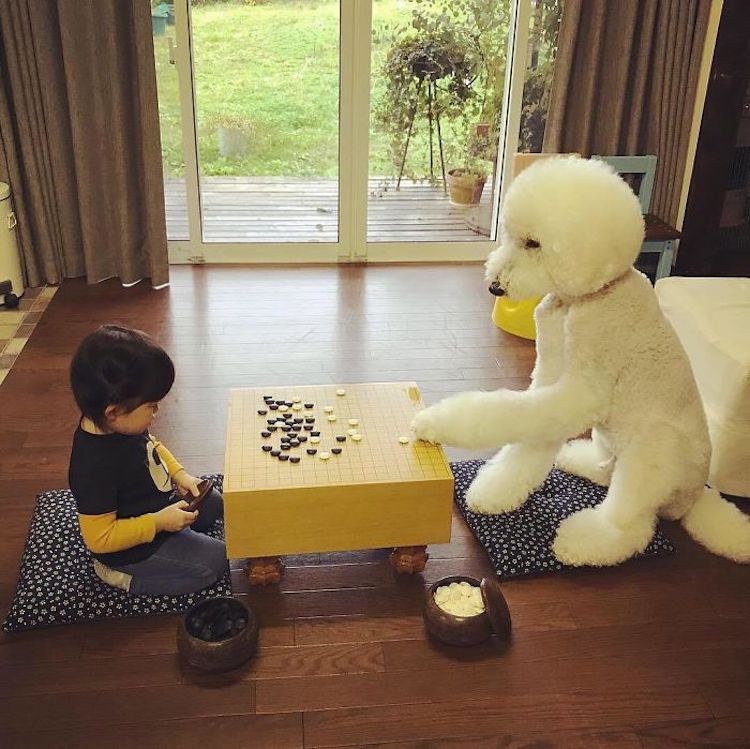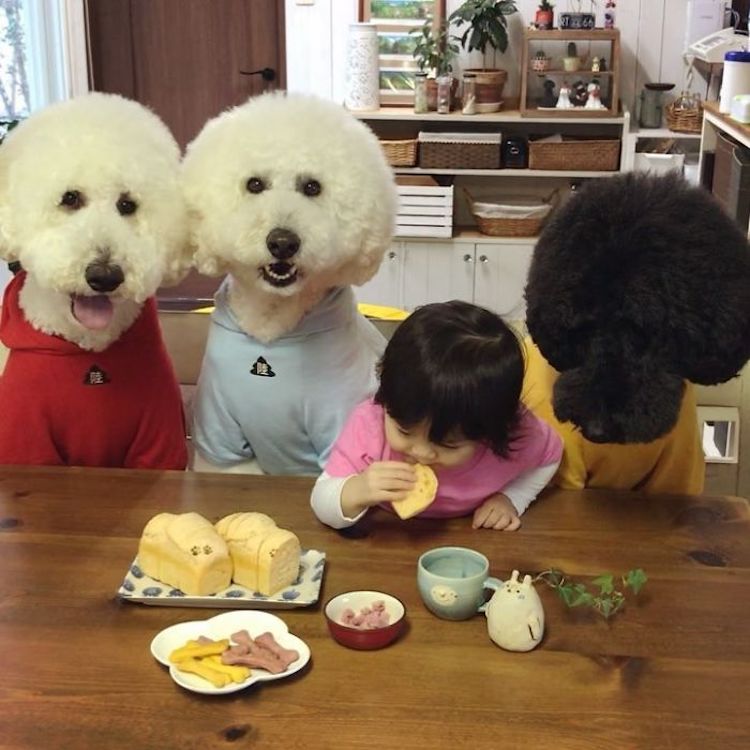 Mame, Mugi, Riku, Gaku, and Qoo: Instagram | Blog
My Modern Met granted permission to feature photos by @tamanegi.qoo.riku.
Related Articles:
This Stylish Pup Is the "Bob Ross of Dogs" With Fluffy Curls to Match
Puppy Day Care in South Korea Snaps the Most Adorable Photos of Tiny Doggos Napping
3-Year-Old Boy Forms Adorable Friendship With Foster Family's Dog