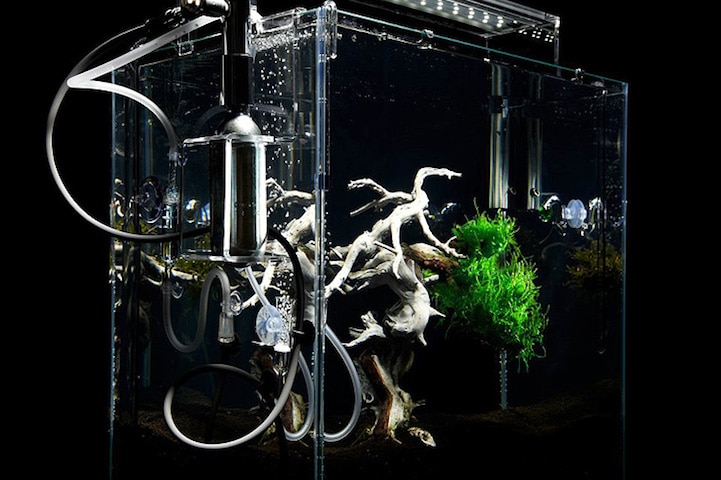 Botanical artist Makoto Azuma explores new and different ways to view the iconic Japanese bonsai plant. His latest work uses natural materials and LED lights to submerge one of Japan's oldest art forms in a minimalist underwater environment.
To construct the bonsai, Azuma used a twisted piece of deadwood for its trunk and added java moss to resemble the leaves. The tree was then placed in a tank with lighting and CO2 emissions to spark photosynthesis. A filtration system helps keeps the water free of bacteria and allows the moss to thrive.
The gentle flow of water causes the tree to slowly wave back and forth and the moss' small hairs to subtly move; this fosters a calming and almost hypnotic feel as you observe the work. It's an unexpected way to view a bonsai, and Azuma offers another intriguing, contemporary spin onto this thousand-year-old tradition.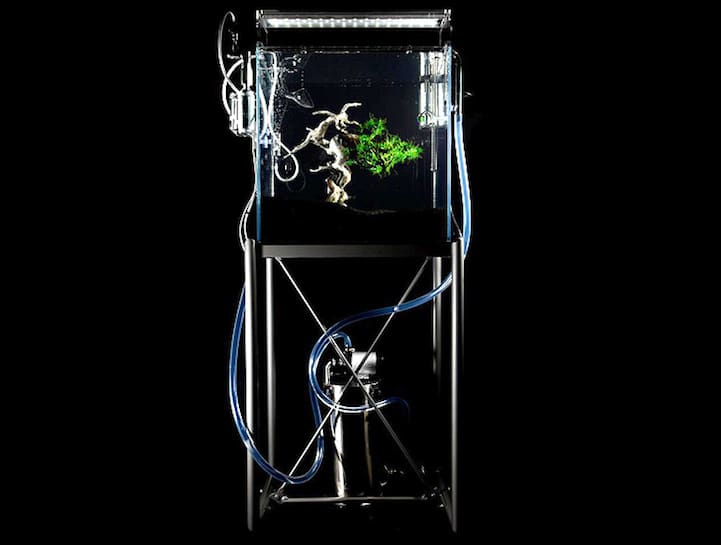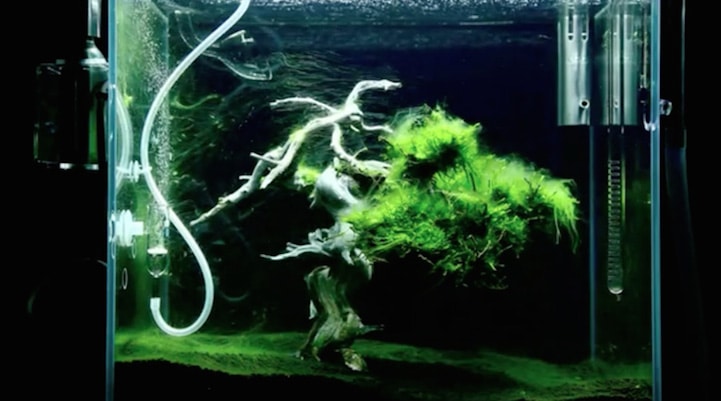 Makoto Azuma website
via [Inhabitat and Spoon and Tamago]