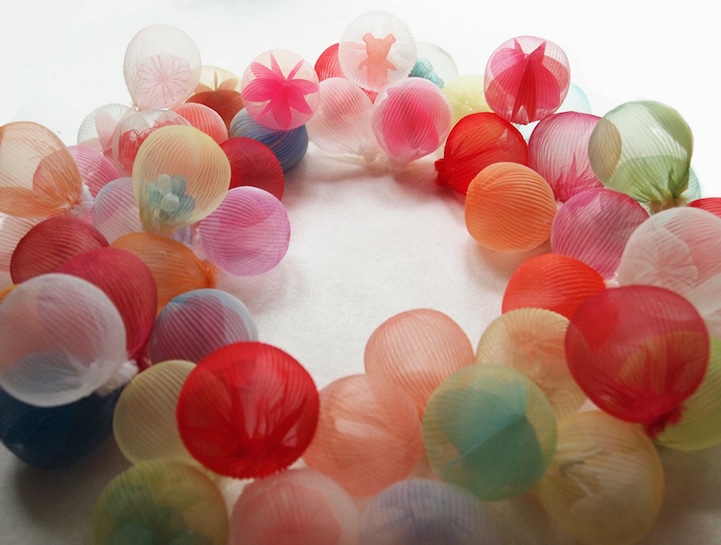 To describe the vision for her fiber work, Japanese artist Mariko Kusumoto recalls a fond memory: "In my childhood, my heart beat faster every time I saw vending toys in plastic capsules in stores…how much the bright and little bit of neon color with alluring toys made me feel happy!" Accordingly, her wearable art comprises small curiosities enclosed within clusters of soft geometric structures, rendered in translucent technicolor—and to admire the baubles is a bit like ogling those delightfully intriguing toys, yearning for a closer look and touch.
It was childlike creativity that led Kusumoto to experiment with fabric in the first place. She came to the medium as a reprieve from her metalwork, which had been her go-to art form for 18 years. After the completion of a particularly grueling piece in 2013, she wanted to try designing something more abstract and gentle, so she began playing with polyester, using a secret heat-setting method to mold the material into phantasmagorical shapes. Soon, she was hooked on the process and its results: ridged globes, bubbles, and polyps whose gossamer seems to glow with a weightless, ethereal intrigue, reminiscent of jellyfish or other organic creatures.
Kusumoto combines the orbs into brooches, necklaces, rings, and more, all intended for human handling and interaction—so it's no accident that they seem tempting to touch. She hopes for her self-described "surreal, amusing, graceful, or unexpected" work to allow leeway for imaginative reinterpretations, encouraging viewers to experience "discovery, surprise, and wonder."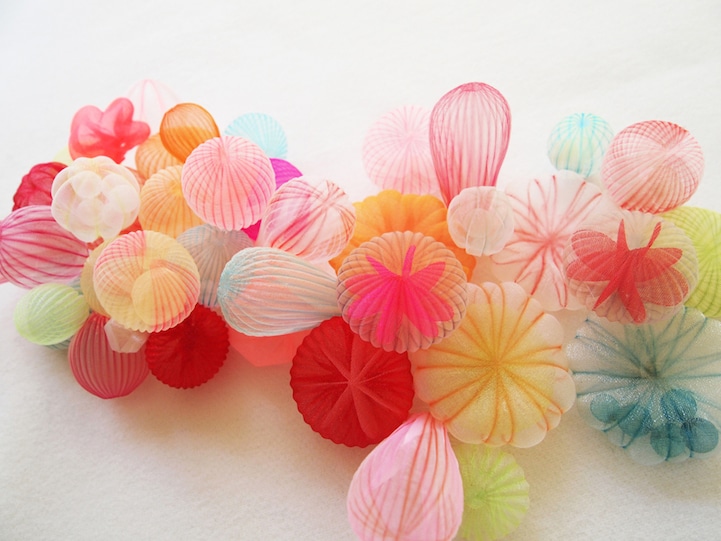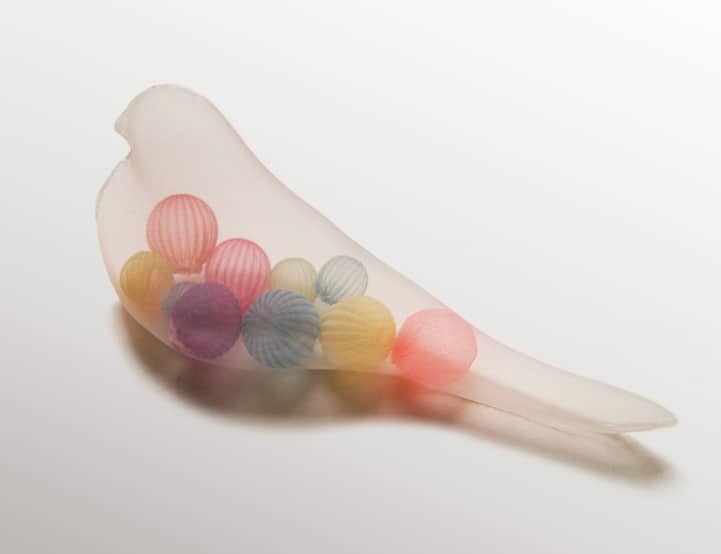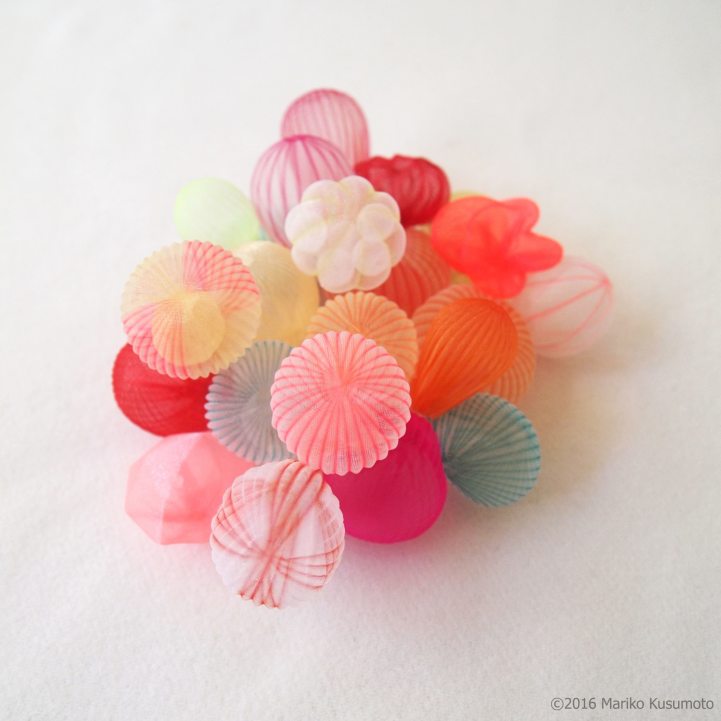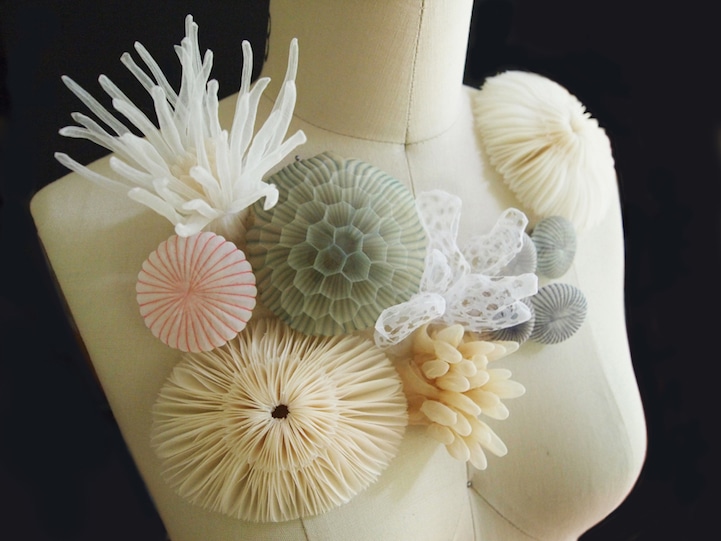 Mariko Kusumoto: Website | Facebook
via [Colossal, Craft Council]
All images via Mariko Kusumoto unless otherwise stated.