Remove the vinyl adhesive mask and you'll have a perfectly rounded, rusty circle.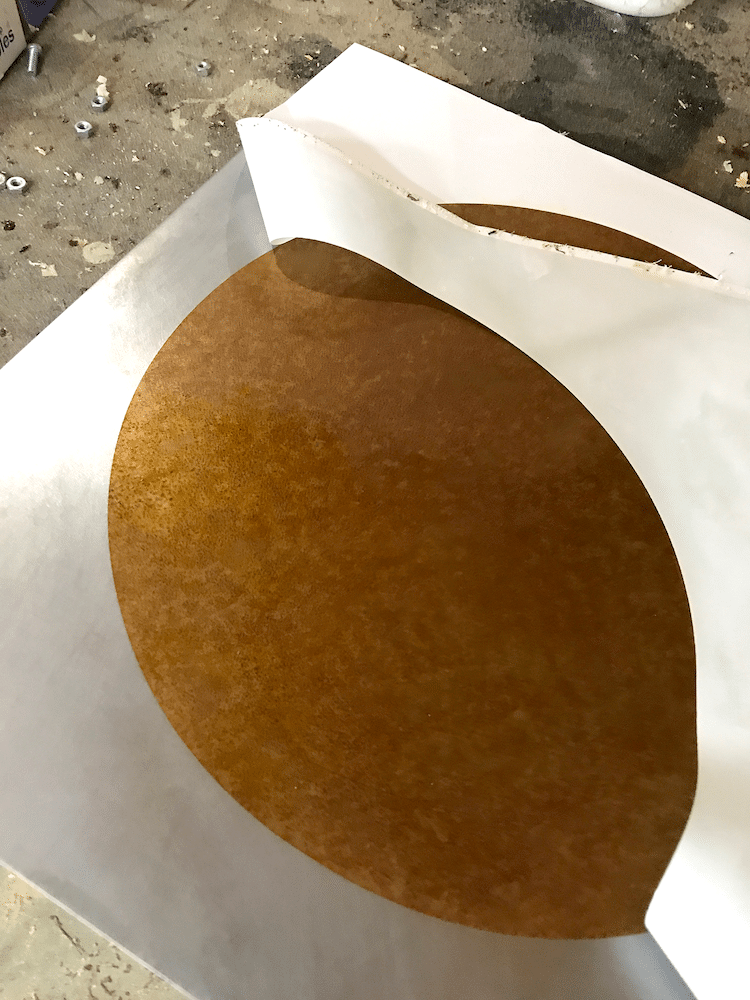 In order to prevent the non-rusted parts of the metal from future rusting, spray the entire surface with several layers of clear coat.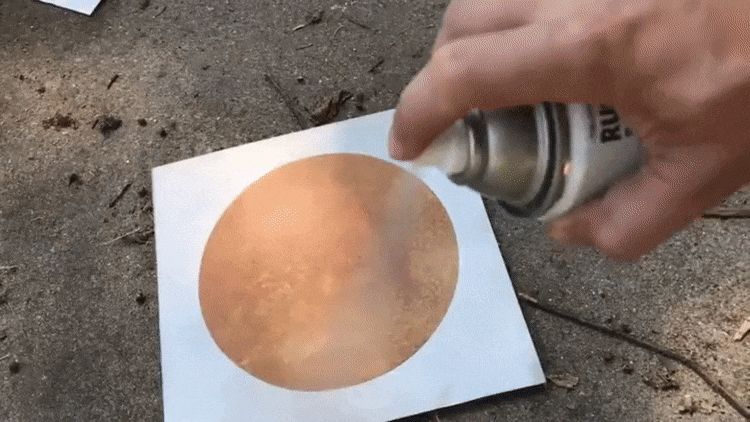 Now it's time for screen printing. In this case, Abrams printed a positive image of Mars onto a transparency.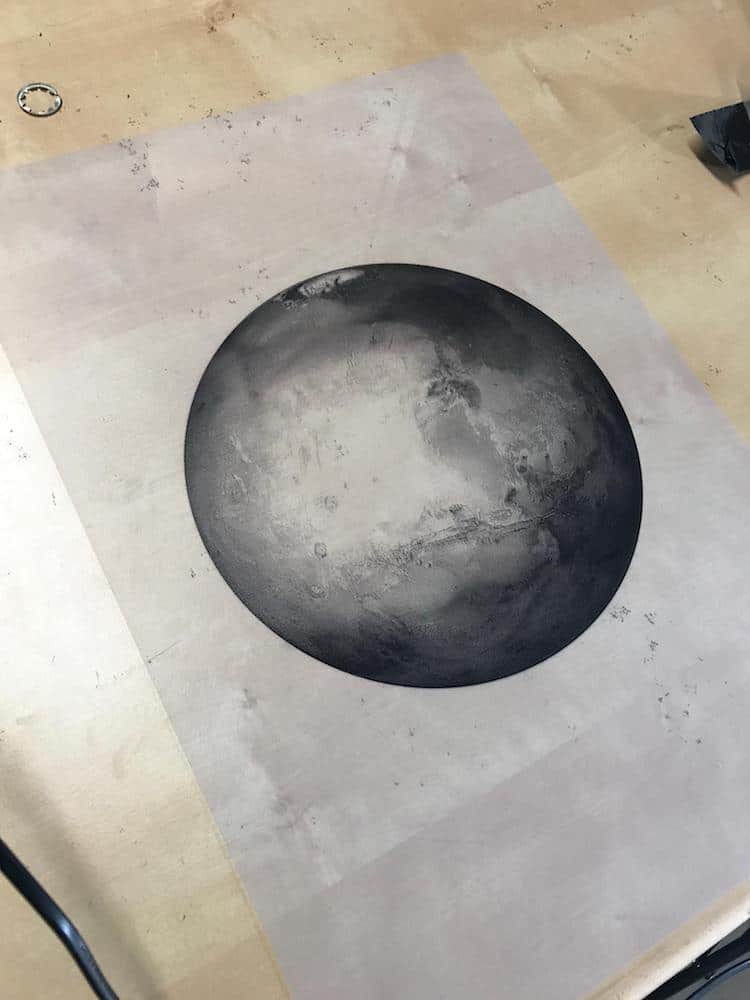 The image is then burned onto a screen covered in an emulsion. For a step-by-step guide, take a look at Abrams' screen printing process.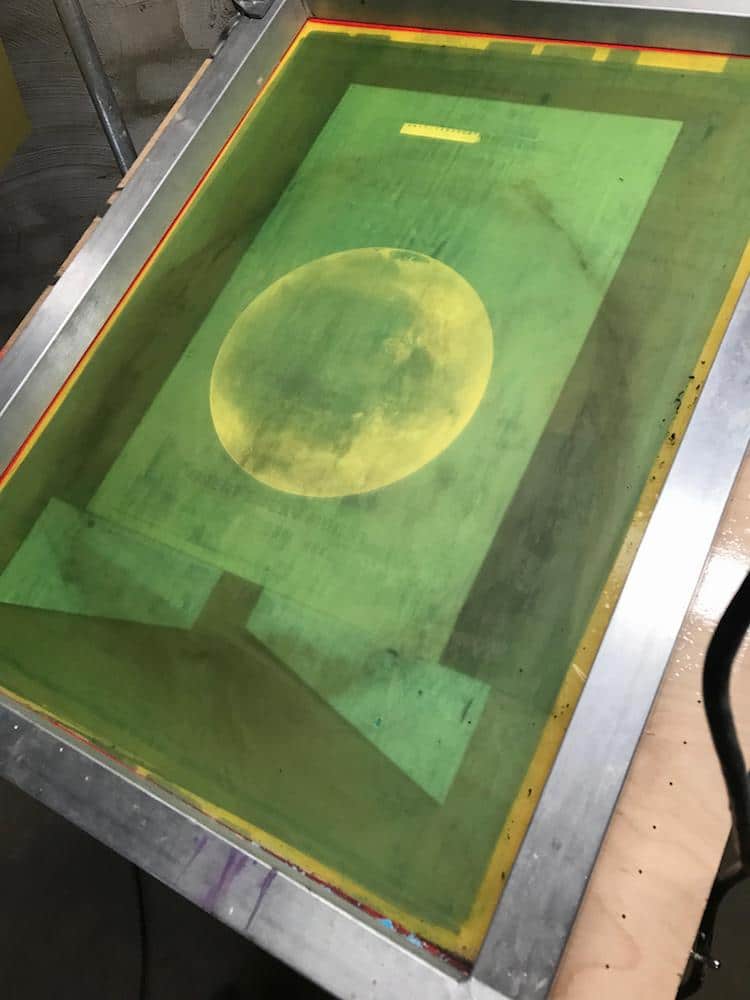 Here's the image fresh from printing.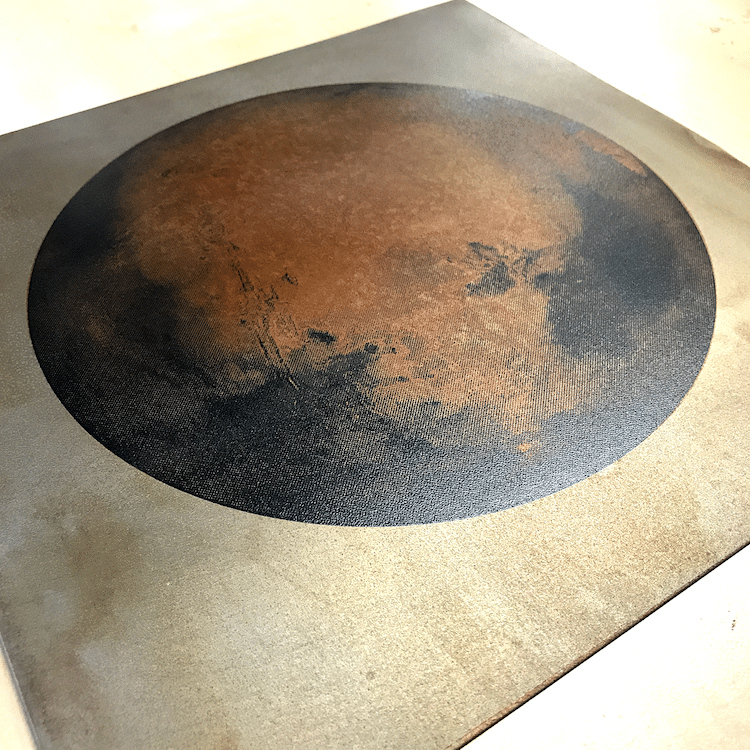 Abrams used a heat gun to quickly dry the ink and then crafted a wood frame for the wall art.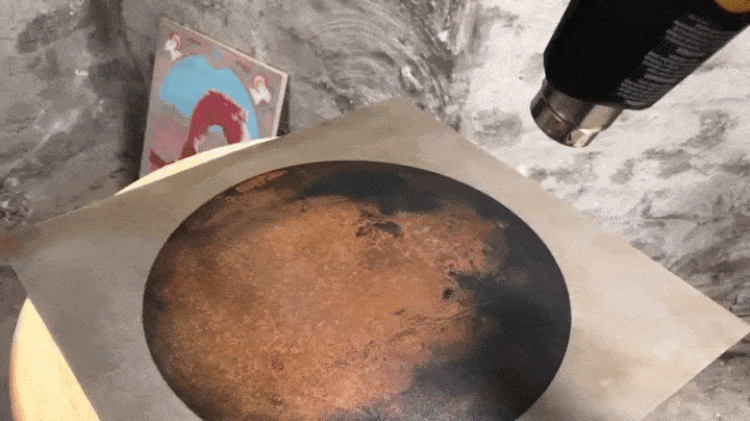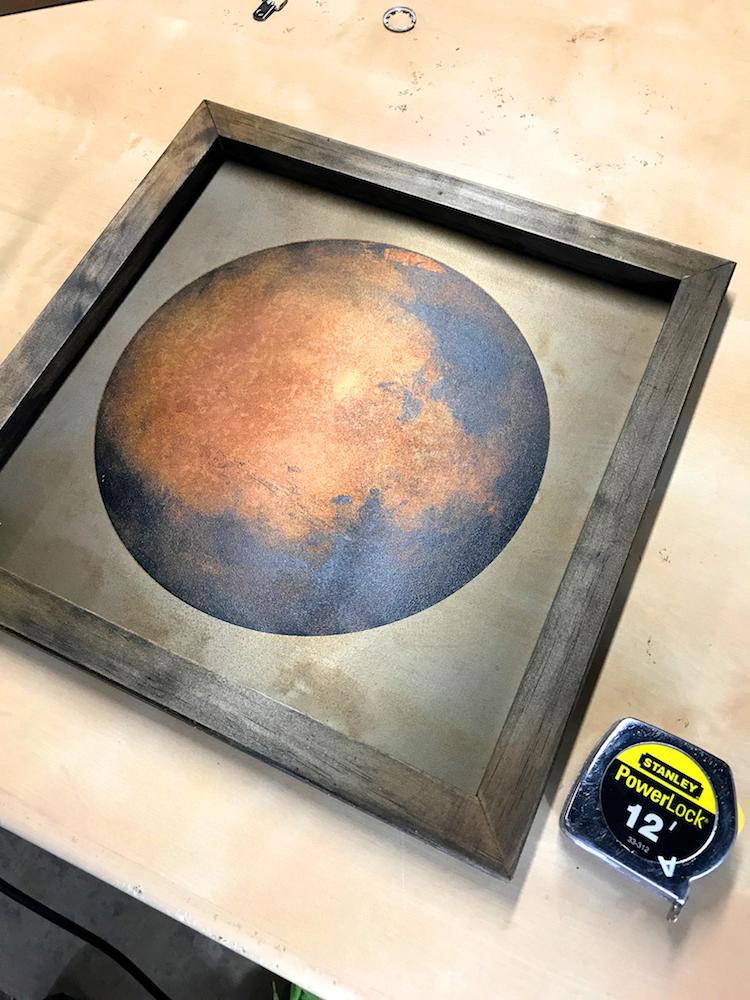 Check out the incredible details that result from Abrams' metal printing process.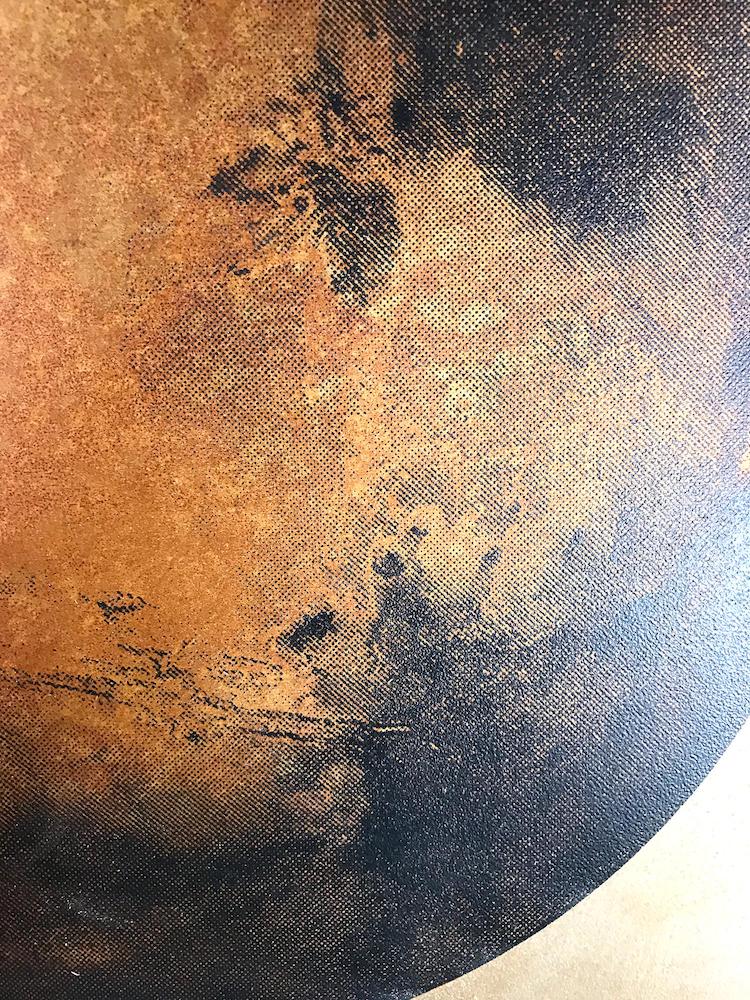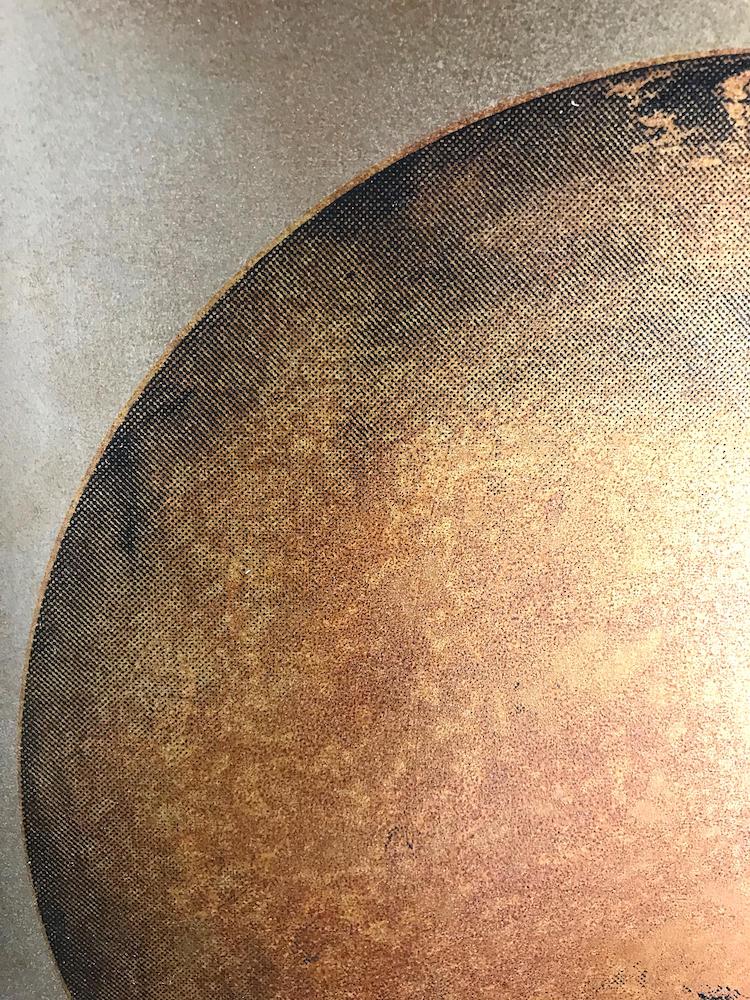 Barry Abrams: Website | Instagram | Etsy
h/t: [reddit]
All images via Barry Abrams.
Related Articles

:

Traditionally Handcrafted Globes Are 3D Visualizations of "Martian Maps" on Mars

3D Printed Planets Let You Hold the Solar System in the Palm of Your Hands

Solar System Necklace Is a Beautifully Subtle Way to Celebrate the Universe

Artist Uses Real Planetary Images to Intricately Cross-Stitch the Entire Universe