Columbian artist Miriam Londoo's work revolves around the use of paper as an accessible medium to communicate transformations. Her delicate pieces convert paper into the "ink" with which she draws and writes, building poetry and stories into the air. Londoo's body of work creates visual poetry, using her writing as a reflection on the ability of language to shape our memories and identities.
Currently residing in Holland, the artist understands the shift that occurs as a foreigner adopting a new culture and losing the capacity to fully communicate. Her subject matter explores the concepts of "migration, communication and social exclusion" and she is particularly interested in how traumatic events can splinter one's identity, tapping into this sense of otherness as inspiration for her striking pieces. She embeds this emotional quality into each work she creates, weaving stories, poems, and personal testimonies into the art.
Londoo uses paper and the written word to create letters, graffiti, and large installations that are both intricate and emotionally powerful.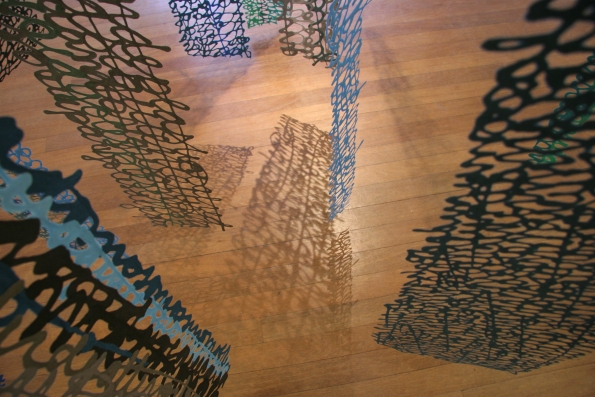 "Testimonies is an installation project that includes the testimonies and stories of 30 women displaced by violence in Colombia. Each sheet of paper has a personal story. Although the text can not be read in its entirety, through them I wanted to remember the tragedy that so many women suffer in our country."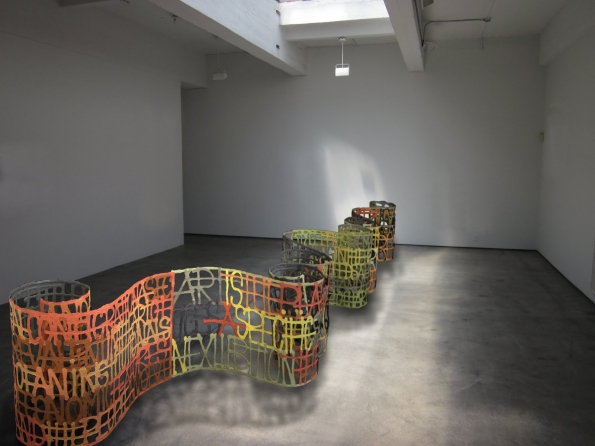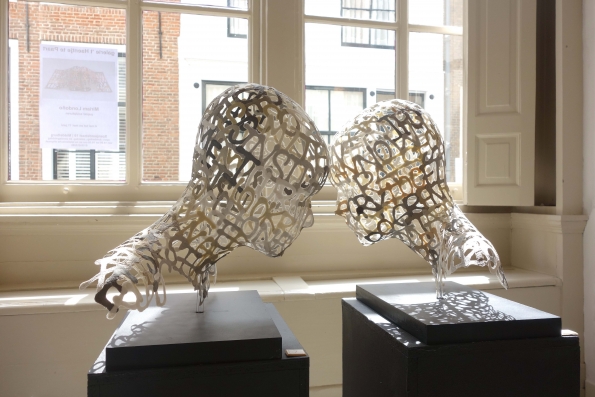 Miriam Londoo: Website | Facebook
via [Visual-Poetry]