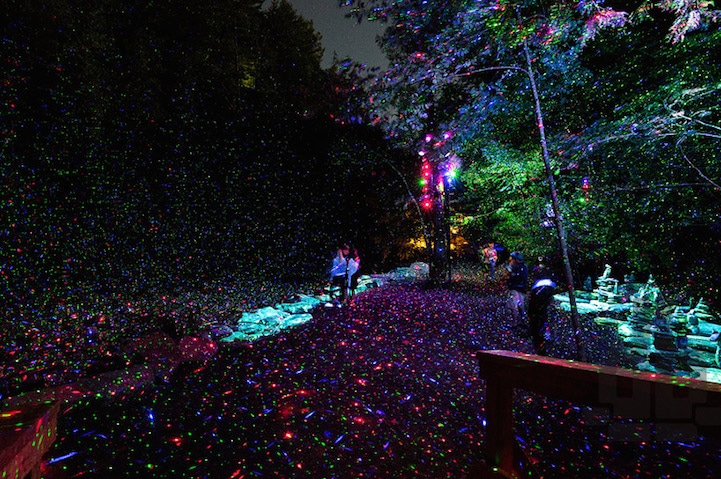 Montreal-based studio Moment Factory has transformed Quebec's Parc de la Gorge de Coaticook into Foresta Lumina, an illuminated nocturnal trail through the enchanted forest. After nightfall from now until mid-October, visitors to the park are invited to take a magical stroll through the woods on an immersive, storybook-like adventure.
Winding through the trees for 2 kilometers, the path takes visitors on a journey through gorgeous and mysterious landscapes, including groves of trees twinkling with fairy lights, craggy rocks illuminated to show shadowy figures, rows of glowing lanterns floating overhead, and a bright portal at the end of the longest suspension bridge in North America. Accompanied by an ethereal soundtrack and appearances from legendary characters inspired by local folklore, the bewitching trail becomes an extraordinary, multi-sensory experience for participants.
Moment Factory created custom elements for each of the trail's zones: perforated metal panels resembled ancient manuscripts inscribed with descriptions of the various creatures, small lighting units gave the impression of fluttering fairies, a transparent screen used for a subtle projection in a clearing, and advanced video mapping brought the story fully to life. The studio adapted to the natural landscape of the forest in order to make the installation as seamless as possible, allowing visitors to be fully absorbed into the otherworldly, multimedia experience.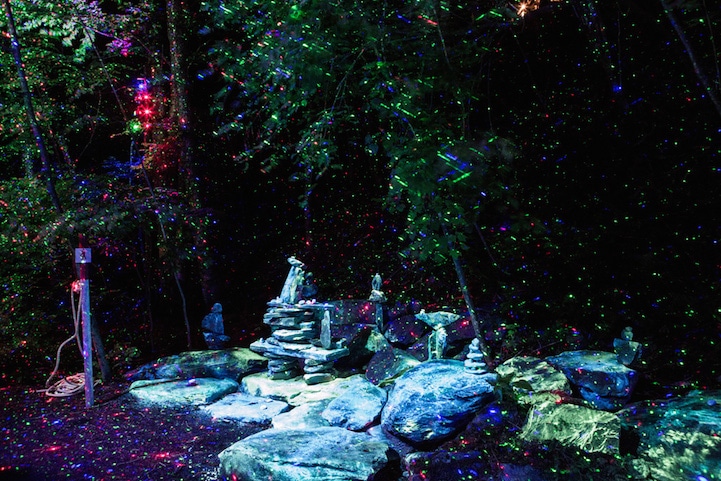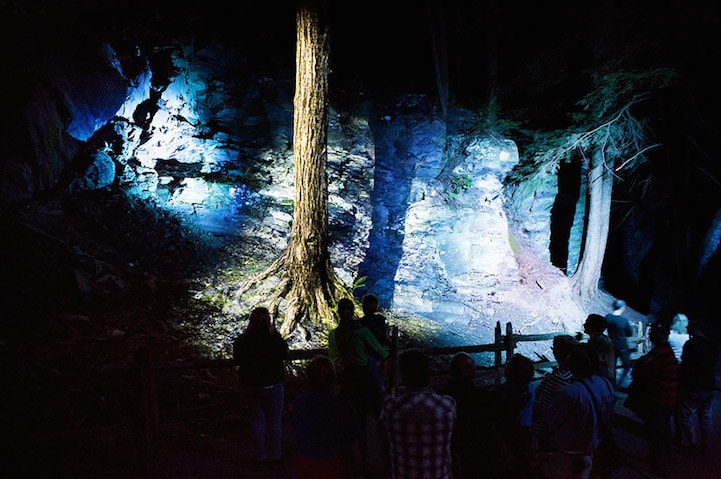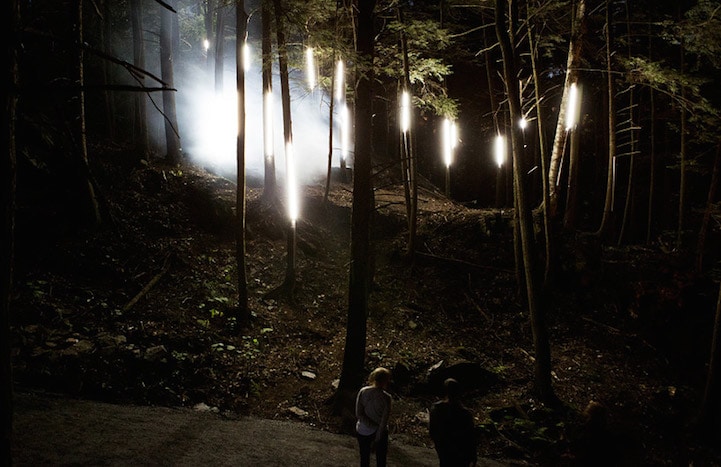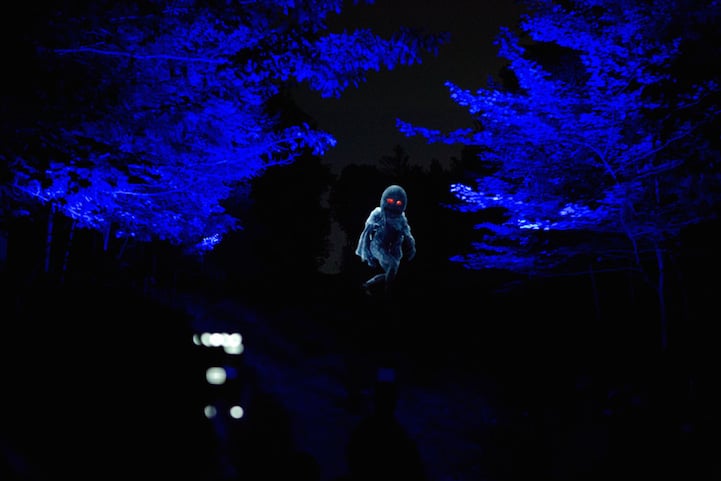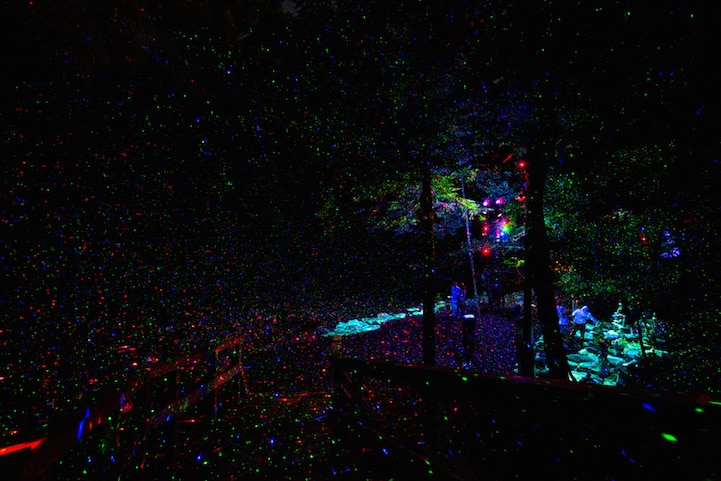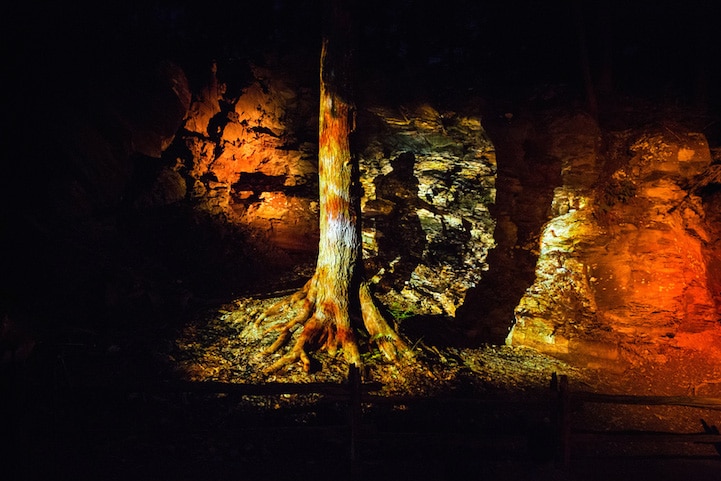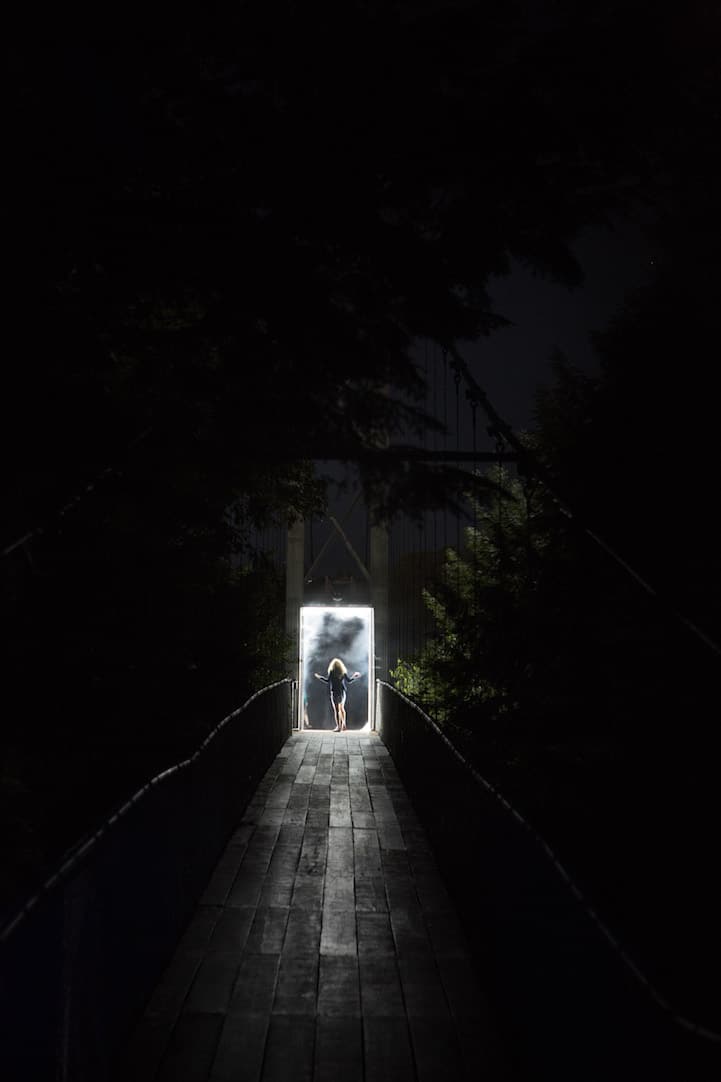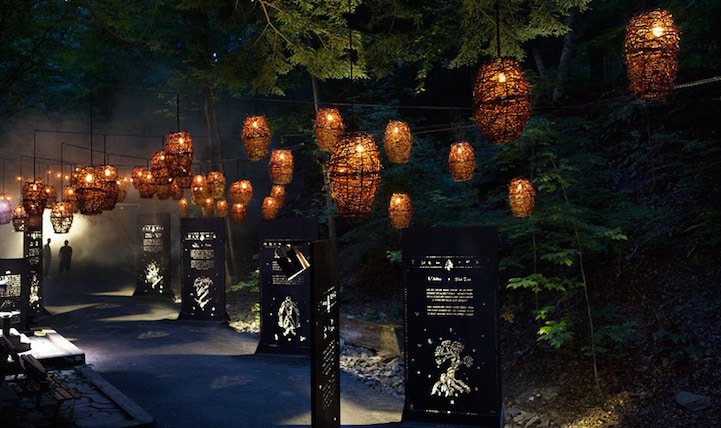 Moment Factory's website
Foresta Lumina's website
via [designboom], [mocoloco]