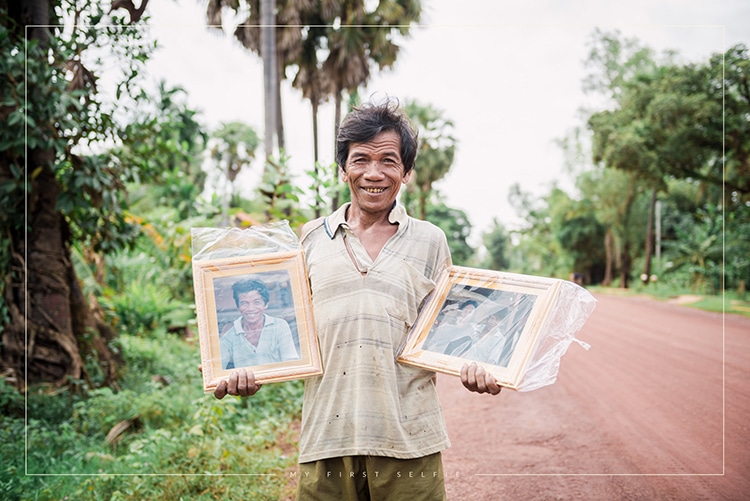 A photograph is something many of us take for granted—school pictures, albums filled with baby photos, Instagram selfies. But what if you'd never experienced the joy of seeing your own photograph? For many, this precious image is an impossible reality. But My First Selfie is determined to use portraiture as a way to give back and make a difference in poverty-stricken villages in Cambodia.
Started by Malaysian designer and photographer Reuben Teo and his wife Fann Saw in 2015, the charity aims to bring portraits and smiles to rural areas that do not have the luxury of photography. They were inspired to begin the program after a trip to Cambodia in 2014, when local friend Kimleng Sang took them to a rural village and they were struck by how the children never tired of asking Teo to photograph them.
"Every shot he took, the kids grab onto our arms, eager to take a look at the shots he had taken of them. The routine went on and on," Saw writes to My Modern Met. "So, we asked Kimleng why aren't the kids tired of shooting and viewing, shooting and viewing? He told me that the children here do not own a photograph of themselves, therefore seeing their own faces from our LCD screens is part of the joy and the closest thing they have to a photo of their own."
This thought stayed with them as they continued their trip and was only reinforced by an experience with an elderly nun, who stopped Teo as he was photographing landscapes and asked if he could take her portrait. "Her wish was to see her own photo once before she passed away," remembers Saw. "Kimleng then decided to develop that portrait photo of her and framed it nicely to give it to her as a gift. This struck us again. The stories we heard from the children to the older people broke our heart immediately."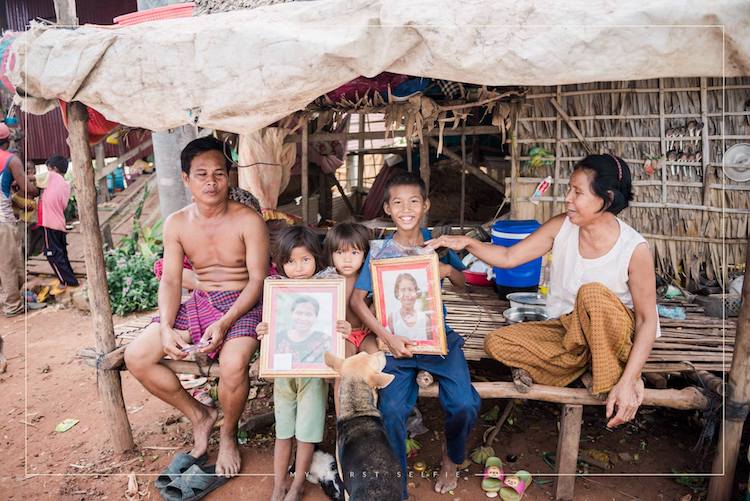 Upon returning home they launched a successful Kickstarter campaign and managed to provide 600 framed photographs to children in rural Siem Riep. After seeing the impact, they decided to endeavor on a "Chapter 2" with even loftier goals.
In October 2017, thanks to generous donations, My First Selfie was able to make a second trip to Siem Reap. This time, they focused their efforts on the elderly and their families, leaving behind a tangible memory in the form of a framed photograph. Not content to stop with the photographs, the organization also provided 300 sets of soap, toothbrushes and toothpaste, over 200 water filters, 2 wheelchairs, and 1 bicycle. In addition, they were able to build six wells in areas lacking fresh water, ensuring a lasting impact well beyond their visit.
To end their time in Cambodia, Teo went to the village where My First Selfie began their first portraits in 2015. To his surprise, he ran into a young boy who still remembered him after that trip. "What surprised me most was that he was still hugging the photo," Teo shares. "That was a indication that tells me that we should not stop doing this project. As our motto goes—'Sometimes, the smallest things take up the most room in our hearts'"
My First Selfie is a photography charity that focuses on providing free portraits to locals in rural Cambodia.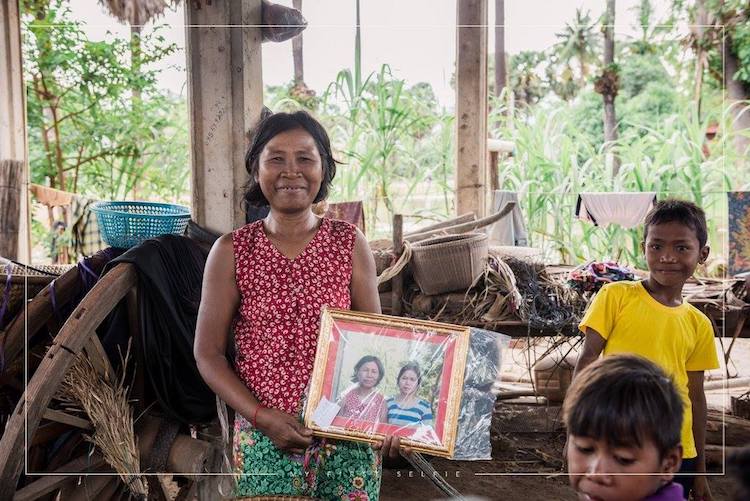 They were also able to supply vital personal hygiene supplies, in addition to several wheelchairs and fresh water wells, during their latest trip to Siem Reap.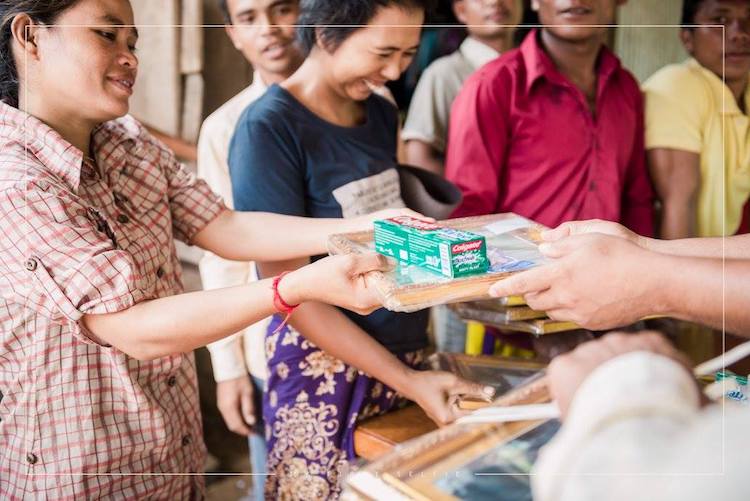 Photographer Reuben Teo, who began the charity with his wife, was touched to see that a child from the village he had visited two years earlier still remembered him, and continued to hug his photo.
My First Selfie: Facebook
My Modern Met granted permission to use photos by My First Selfie.
Related Articles

:

Interview: Photojournalist Uses Polaroids to Document the Faces of the Refugee Crisis

Hope and Heaviness in the Eyes of Cambodian Children

Ingenious Little Fish Helping to Rid the World of Iron Deficiency

Living on a Dollar a Day: The Grief-Stricken Faces of the World's Poor