When the temperature drops, there's nothing quite like cozying up inside the house with a good book. And to tackle your reading list, it helps to have the right accessories. Whether you're a bookworm yourself or shopping for gifts for book lovers, My Modern Met Store carries the ultimate literary accessories like novel bags, super bookshelves, and unforgettable 3D bookmarks by MyBOOKmark.
These bookmarks are more than just a placeholder. Each design features a whimsical character that "pops" out from your book, like a shimmering mermaid and a graceful, pink-slippered ballerina. Among the quirky cast are also famous storybook icons like the Wicked Witch from the Wonderful Wizard of Oz—whose red-and-black striped legs mimic her on-screen movie appearance. There's also an enigmatic magician "for those who still believe in the magical world, at least between the book pages."
Additionally—making its first appearance in My Modern Met Store—is the new, and super lovable, Sloth Bookmark. Perhaps the most beloved animal on the internet (next to cats), this bookmark stars a smiling three-toed sloth that, when tucked between the pages, rests peacefully atop the closed book. The sleepy mammal offers a gentle reminder that your novel awaits your return.
Each 3D bookmark is hand-crafted from polymer clay and painted with vibrant acrylics. As a result, these eye-catching placeholders will ensure you never forget your place, helping you whiz through your reading list at lightning speed.
You can find these fantastic bookmarks and more in My Modern Met Store.
MyBOOKmark specializes in charming 3D bookmarks that will lead you back "home," to where you left off in your book.
Sloth Bookmark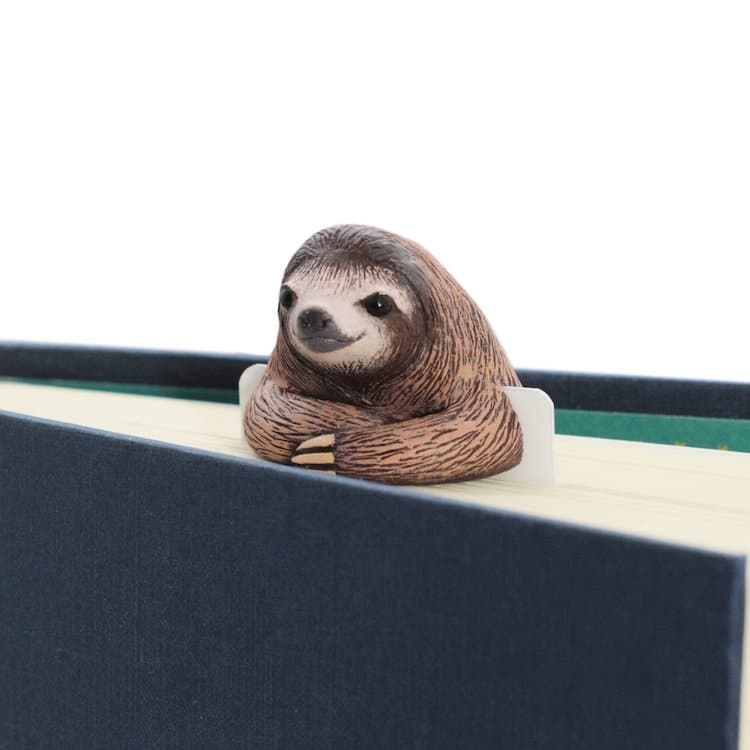 Wicked Witch Bookmark
Ballerina Bookmark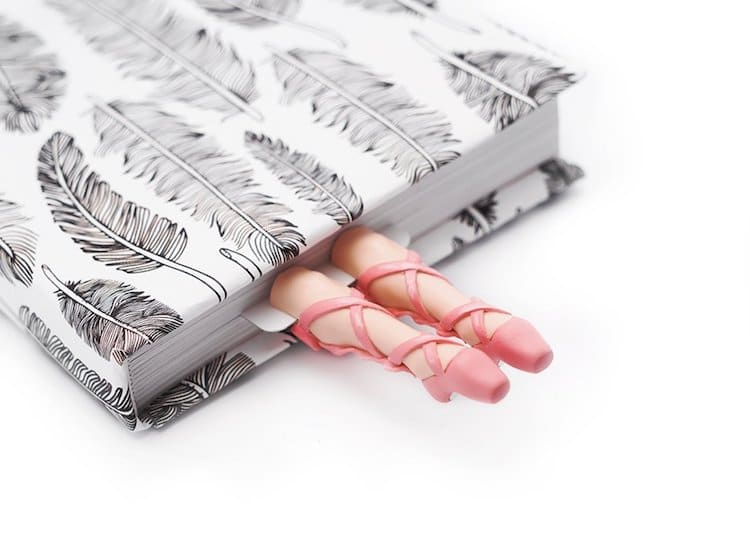 Magician Bookmark
Mermaid Bookmark
Collect all of these adventurous bookmarks through My Modern Met Store!
MyBOOKmark: Website | Facebook | Instagram
Related Articles:
15 Pieces of Unique Jewelry to Give Your Favorite Outfits a Fresh Edge
Hold the Planets (and Sun) in Your Hand With This Dazzling Solar System Desk Accessory
15 Small Gifts That Are Sure to Make Someone's Day in a Big Way
Follow My Modern Met Store: Facebook | Instagram | Pinterest | Twitter
Subscribe to My Modern Met Store newsletter for updates!