Many of us spend most of our time indoors, so it's important to cultivate a space that's a healthy one. A simple—and beautiful—way to do this is through houseplants; they add some green to your home while being an effective way to purify the air.
NASA hardly seems like the organization that would give us insight into these types of plants, but in the late 1980s, the US government agency collaborated with the Associated Contractors of America (ALCA) to come up with a list of the most beneficial flora for your home. Their informative Clean Air study found that some plants, more than others, could naturally filter harmful chemicals and help mitigate the effects they have on humans.
So, what are the best air-cleaning plants? The Florist's Mum and Peace Lily took the top spot. According to the study, they are both effective at removing amounts of benzene, formaldehyde, trichloroethylene, xylene, toluene and ammonia from the air. NASA recommends having at least one plant per 100 square feet of space, which offers the perfect excuse to fill your home with English Ivy, Flamingo Lily, and the popular Varigated Snake Plant. While you're at it, buy some fun planters for them, too!
Love the Garden created a helpful infographic that will tell you which house plants are best and what chemicals they filter: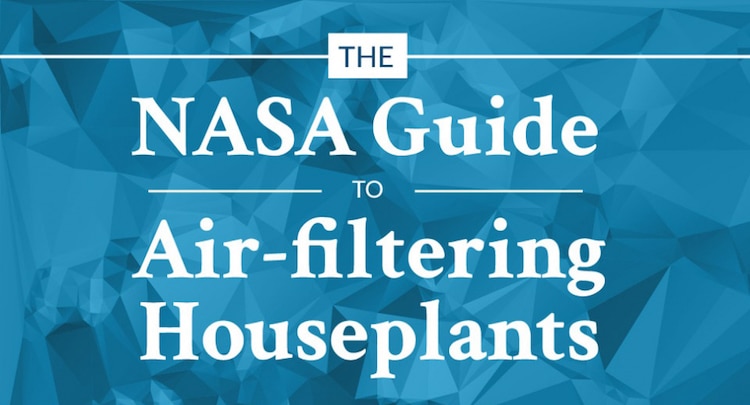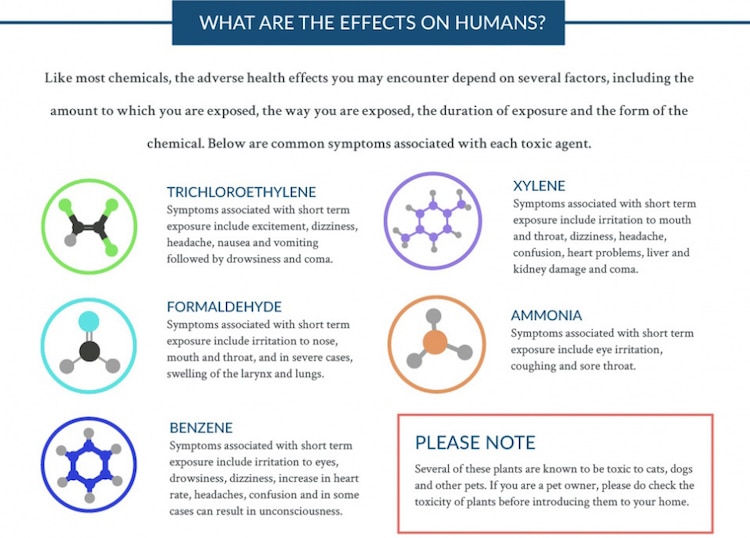 With some help from these plants, your air can be cleaner and healthier: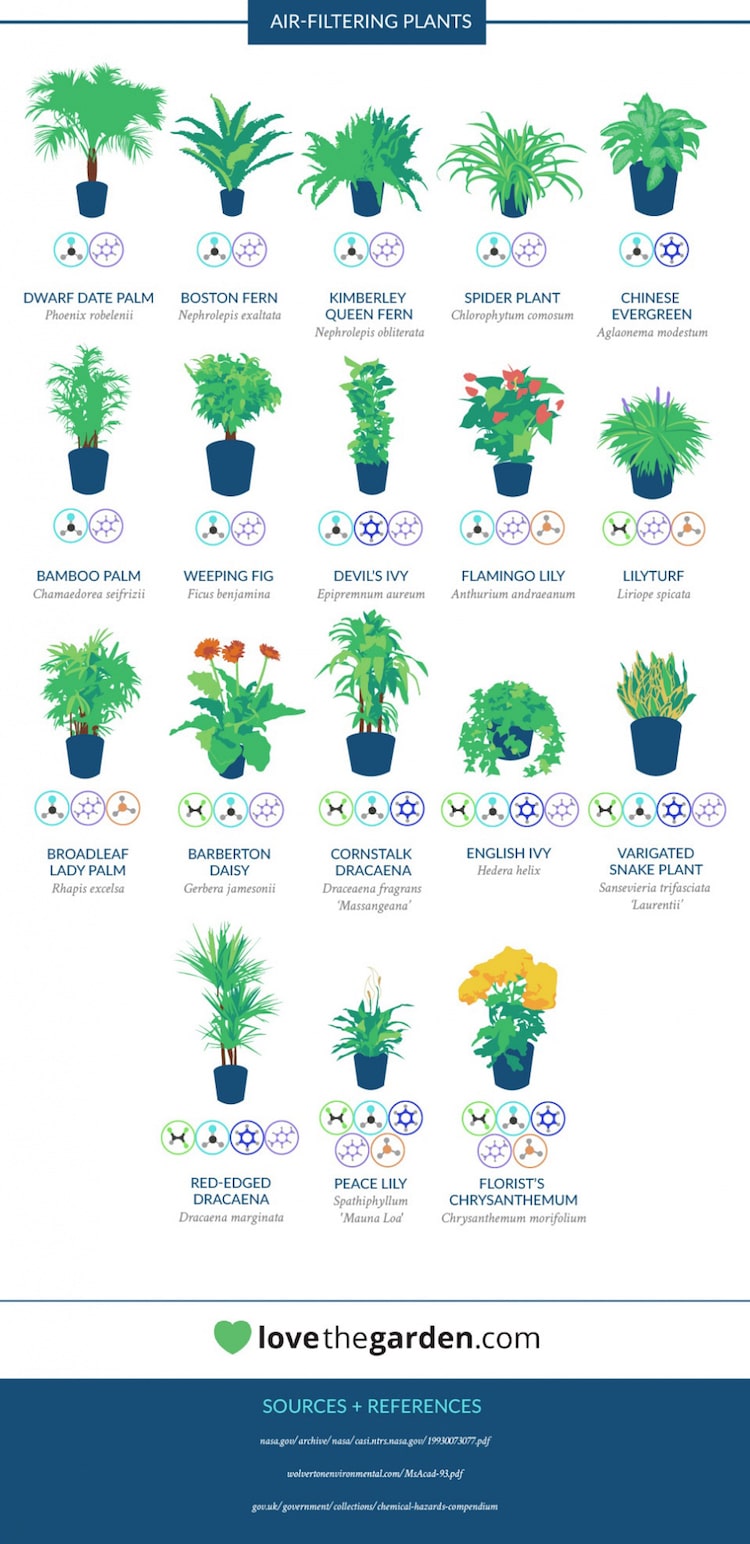 via [Lifehacker, Freshome]