They say dogs are a man's best friend, but for artists, it might be cats. Salvador Dalí, Frida Kahlo, and Pablo Picasso are just a few of the famous names to be photographed with their pretty feline friends. So it's only fitting that British designer Niaski united felines and art history in a series of whimsical enamel pins.
These witty accessories star artists and art movements, as well as works of art and musicians. Among the most recent additions is the "Meow-Haus" pin, which references to the German Bauhaus art movement in the aesthetics of an abstract black cat. Similarly, the "Andy Pawhol" pin draws inspiration from Pop artist Andy Warhol's colorful prints. Niaski cleverly fashioned this pin as "Kitty Food" in Campbell Soup Cans's likeness—maintaining the same Pop Art style. Lastly, the "Purrince" pin features the "Purple Rain" musician Prince in the form of a funky cat.
This triad is only the most recent addition of cat pins by Niaski in My Modern Met Store. Accompanying them are pawsome illustrations of Basquiat ("Basquicat"), Frida Kahlo ("Frida Catlo"), Yayoi Kusama ("Yayoi Catsama"), Mondrian ("Meowdrian"), Keith Haring ("Keith Hairball"), Pablo Picasso ("Pablo Picatsso"), Salvador Dalí ("Salvador Catli"), Vincent van Gogh ("Vincat van Gogh"), and Ziggy Stardust ("Kitty Stardust"). Collect the whole collection for style inspiration that will have you feline artistic every day of the week.
You can get your paws on these pins in My Modern Met Store!
These artist cat pins by Niaski will make you purr with delight. Pin one onto your lapel or bag to add a creative touch to any ensemble.
"Andy Pawhol" Cat Pin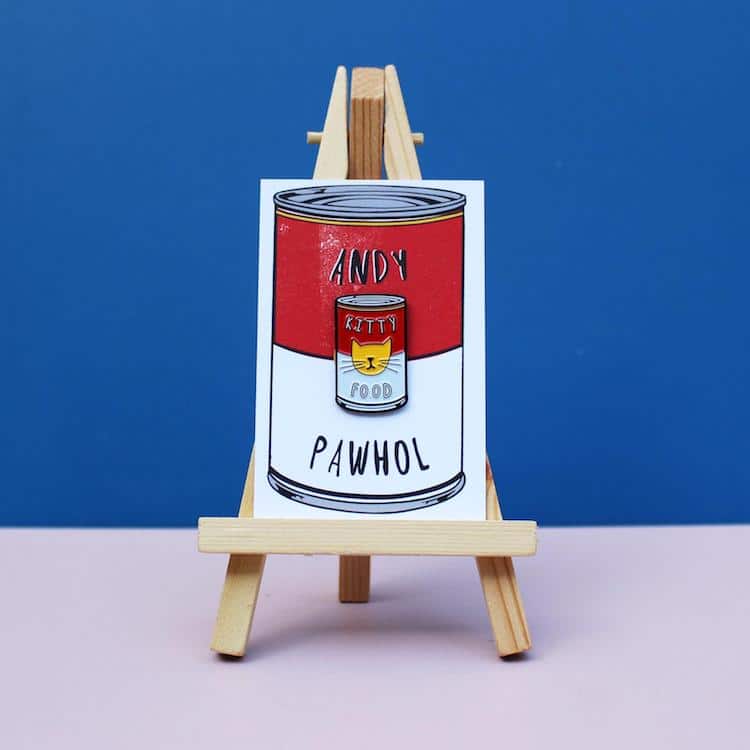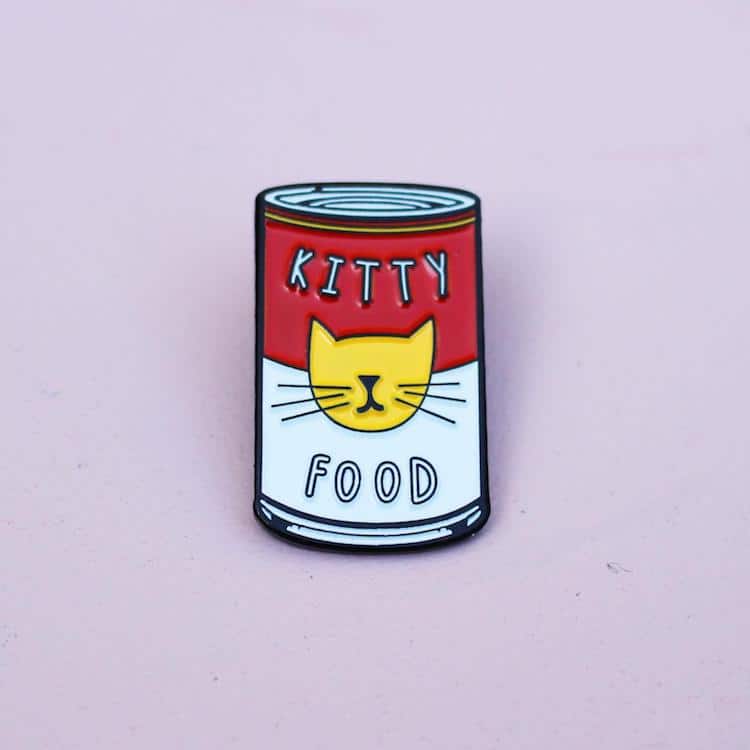 "Meow-Haus" Cat Pin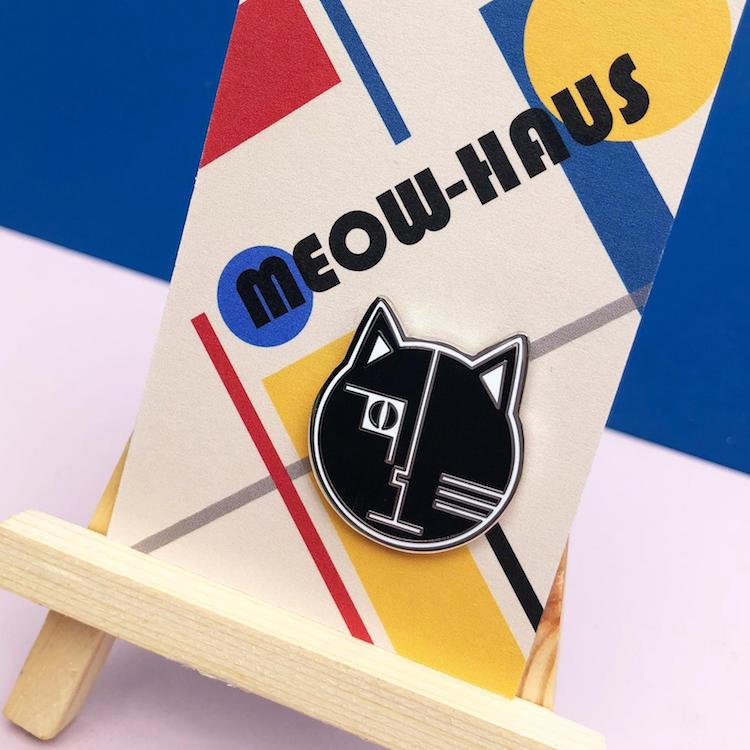 "Purrince" Cat Pin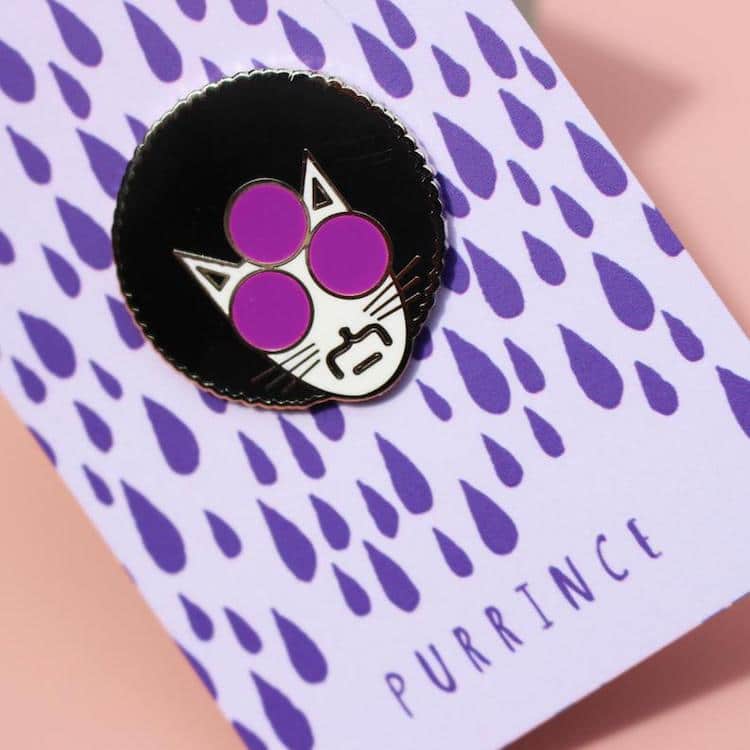 You can see these cool cats and more in My Modern Met Store!
Related Articles:
Channel Artist Icons Like Salvador Dalí By Wearing These Fun Enamel Pins
Enamel Pins Reimagine Pioneering Modern and Contemporary Artists as Cool Cats
Sleek Architecture Enamel Pins Let You Wear the World's Most Famous Buildings
25+ Imaginative Gifts Inspired by Your Favorite Famous Artists