There's a thrill you get from learning something new, and without school, that exhilaration is gone. In your adult years, it might seem like the only way to gain new skills is to sign up for an expensive continuing education class. But there's a much easier—and more convenient—way to learn how to draw or take the perfect photograph. Creative online learning, through sites like Craftsy and CreativeLive, offer instruction from expert teachers. Best of all, you can learn these skills while in staying your pajamas.
Online classes encourage you to try something new, as the stakes for doing so are relatively low. Have you ever wished you were better at rendering things in perspective? The Craftsy course called Perspective for Sketchers will help you to gain confidence in capturing the world from many points of view. Or, are you an aspiring portrait photographer that wants to better connect with your subjects? The CreativeLive class The Art of Body Language in Portraiture will shed light on how to do so.
Check out our picks of the week below, and visit our classes category to see what else we've selected for you in previous weeks. You can get started just in time for the weekend.
Try creative online learning today with 15+ classes, below.
Photography
Incredible Engagement Photography, CreativeLive: Learn what couples are looking for in an engagement photo shoot, and how you can strike the balance between technical and creative expectations.
Fundamentals for Great Prints, CreativeLive: Selling your prints is one way to grow your business. Understand how to make the best prints possible thanks to this class.
The Business of Professional Photo Retouching, CreativeLive: Want to start your own retouching business? Lisa Carney, one of "Hollywood's hottest retouchers," reveals how.
Fine Art Landscape and Travel Photography, CreativeLive: Express yourself through travel! Learn to incorporate aerial shooting as well as your ideas and emotions—the result will be stunning imagery.
Color Theory for Photographers, CreativeLive: An understanding of color is essential in visual art. This class will arm you with a "Painter's Knowledge" as well as finishing effects that will help you define your artistic style.
The Art of Body Language in Portraiture, CreativeLive: Capturing great portrait photography means that you've got to look past someone's facade and represent who they are behind it. Understand how to gain your subject's trust so that you can achieve this.
Art & Crafts
Travel Sketching in Mixed Media, Craftsy: Experience the world through drawing. Learn how to combine multiple mediums to bring an environment to life with pen and watercolor.
10 Essential Techniques for Better Drawing, Craftsy: Drawing has a toolkit of basic techniques that will help you sketch anything, from still life to portraits to landscapes. Learn them in this course.
Perspective for Sketchers, Craftsy: Expand your knowledge of perspective with instructor Stephanie Bower. She'll also show you how to simplify a complex scene so it's easier to draw.
Getting Started With Colored Pencil & Watercolor, Craftsy: Together, colored pencil and watercolor create rich, multi-faceted paintings. See how they complement each other here.
Traditional Portrait Drawing Techniques, Craftsy: Learn how to draw like the Old Masters! Artist Jennifer Gennari will show you the secrets to their techniques with charcoal.
The Artful Copy: How to Paint Like a Master, Craftsy: Copying the masters is a time-honored tradition. Try it here and find out why artists like Picasso and van Gogh copied the work of others, too.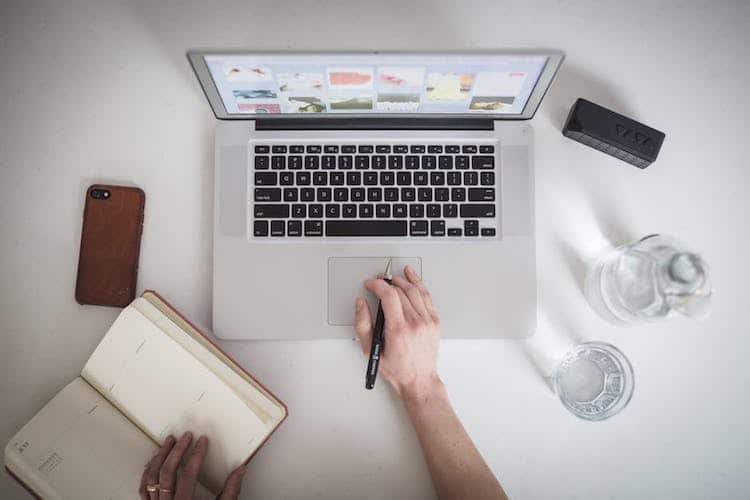 Creative Careers
The Productive Life, CreativeLive: You can't magically make more hours in a day, but you can learn to use them better.
Simple Email Marketing for Makers, CreativeLive: Email is a powerful tool. Once you've got your list, understand how to make the most of it.
Outsourcing Workload to Grow Your Business, CreativeLive: As your small business grows, you're going to need an extra set of hands. Where do you find it? And what kind of tasks? Navigating these can be tricky, but Stacey Trock will help.
Build a Community & Grow Your Standout Business, CreativeLive: A community can bring customers to your business—and make them stay. Through this course, make a plan for how to develop the right community for you.
Related Articles:
50+ Drawing Ideas That Will Get You Sketching Right Now
How to Make Your Own Free Embroidery Pattern (and Download Others for Free)
Best Free and Affordable Online Photoshop Tutorials for Photographers