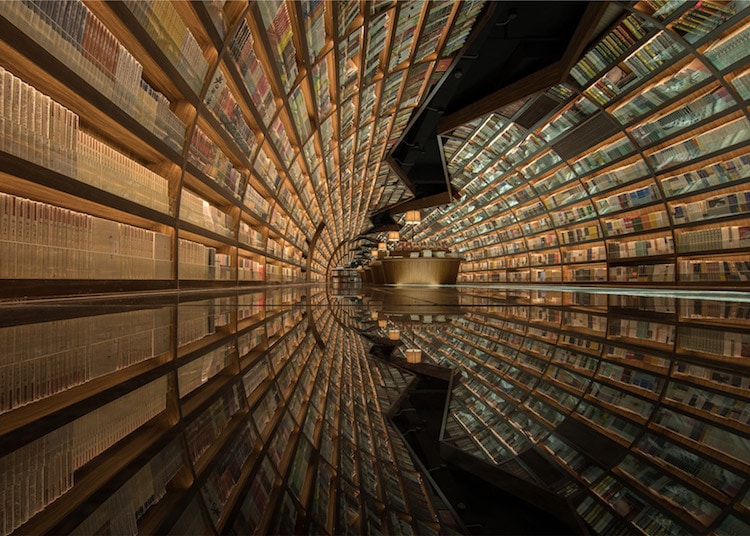 Literature lovers, here's another shop to add to your bookstore bucket list. Located in Zhen Yuan, China, Yangzhou Zhongshuge has an interior design that feels like something out of the movie Inception. The dizzying space contains a grand optical illusion that you only see once you've set foot inside. Its lobby is a cavernous tunnel that most notably features striking black mirrored flooring. Together, the reflective ground and curved shelving creates the feeling that you've stepped into a perfectly circular room, making you question which way is up. Luckily, there's help in finding the path forward. The shelves are split by a lightning bolt-shaped gap in the ceiling that leads you into the rest of the store.
Shanghai-based studio XL-Muse were the ones to come up with this clever configuration. Inspired by Yangzhou's proximity to water, they designed the ground to mimic liquid. "In the past, guided by water, many literati and poets visited and gathered here," they told Dezeen. "[The bridges] used to be the guiding factor of culture and commerce, and they represent that the bookstore is the bond between humans and books at the same time." The mirrored flooring acts as a water current that draws you further into Yangzhou.
From the entrance, things get slightly less dramatic but nonetheless stunning. The reading room has a similar curvature and boasts giant white pillars that double as massive sculptures. They frame the books in intersecting ovals and create a space that's both tranquil and awe-inspiring as you delve into the pages of a fascinating tale.
The children's pavilion riffs on the rest of the dark interior but integrates pops of color into its furniture. With a ceiling that mimics a starry night sky, playful shelving creates a vibrant world below. They're shaped like houses, hot air balloons, and puffy clouds that are sure to capture the imagination of adults and children alike.
This isn't the first time XL-Muse has wowed us with their bookstore design. In Hangzhou, they produced a space that also uses an optical illusion to create a seemingly endless hall of books.
With its black mirrored flooring, the entrance of the Yangzhou Zhongshuge bookstore in Zhen Yuan, China is a giant optical illusion.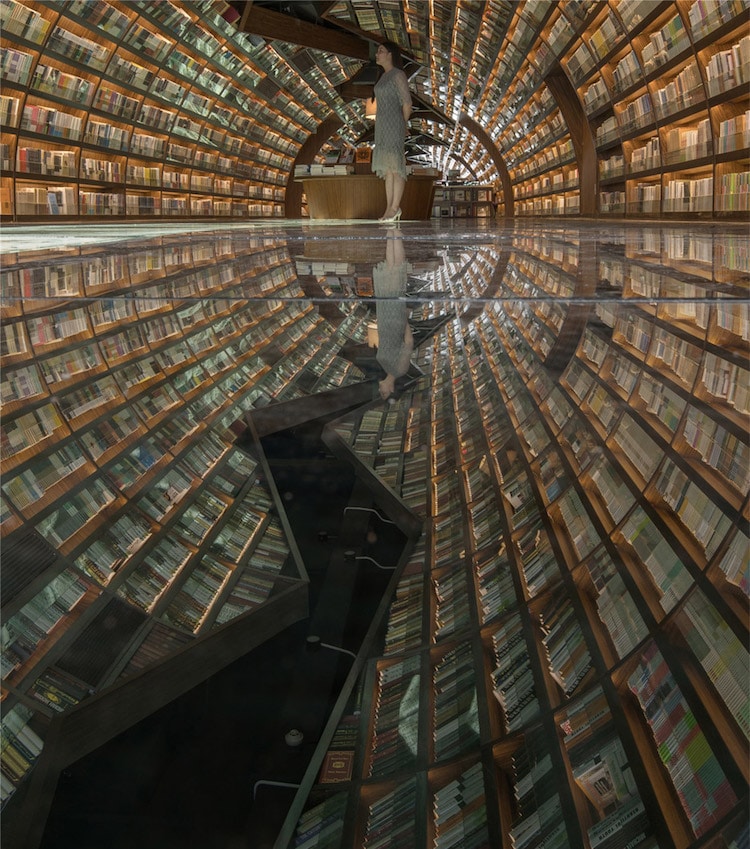 Things are less dramatic when you go into the reading room, but stunning nonetheless.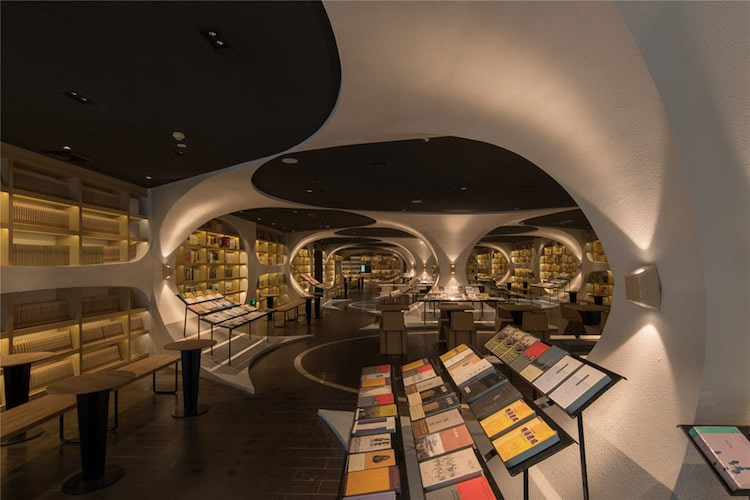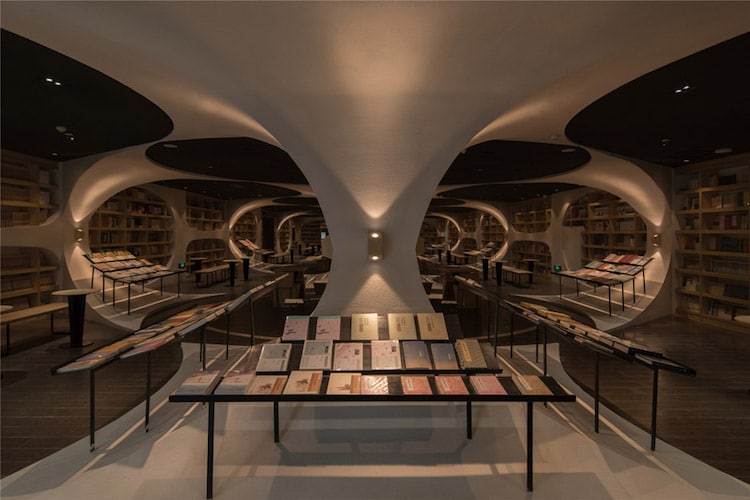 The children's room offers playful shelving under a starry night sky.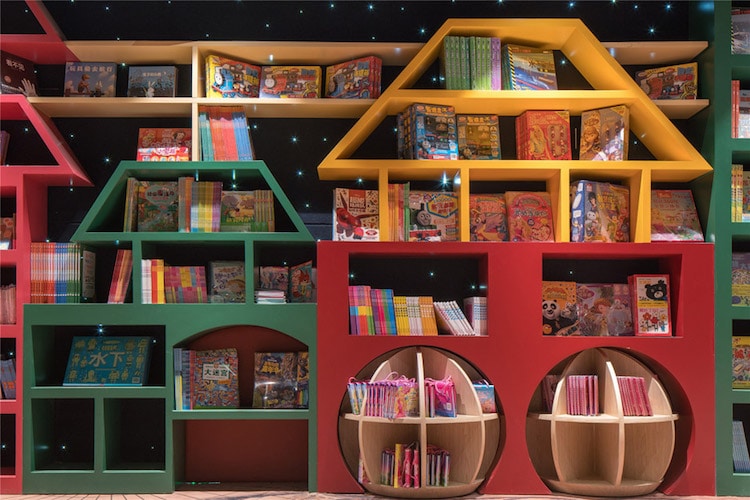 XL-Muse: Website
h/t: [Reddit]
All images via XL-Muse.