Searching for a way to inspire your next meal at home? Fortunately, there's no need to go through a whole song and dance of choosing a new recipe to do so. Creative brand OTOTO has designed a series of whimsical kitchen utensils that will make serving your favorite foods a fresh and fun experience for everyone at the table.
Spaghetti may be a great dish for parties, but sometimes grabbing the noodles feels im-pasta-ble without the right tools. Now you can make the struggle a thing of the past by picking up a pair of the Monster Pasta Serving Spoons. This set of bright yellow utensils has one cartoonish eye affixed to the end of each handle. Leave them alone in a bowl of fresh pasta and the kooky peepers will keep watch over the extra food until it's time for seconds.
If soup is on the menu, the Swanky Floating Ladle will be the belle of the ball. Thanks to its ingenious design, this elegant tool will balance on top of any liquid with the grace of a prima ballerina. After serving, simply place the ladle on top of the remaining soup—it will be waiting patiently for your return. Or, for a more mythic experience, there is the Nessie Ladle. Modeled after the legendary Loch Ness Monster, its long, 10-inch neck makes it the perfect companion to deep pots, and its four little feet will keep it stable on the table until you need to pour your sauce. Plus, all of OTOTO's products are 100% dishwasher safe to make clean-up easy peasy.
Ready to get cooking? Scroll down to see OTOTO's whimsical line of serving utensils, and head on over to My Modern Met Store to pick up a set for the chef in your family.
These whimsical kitchen utensils will help you serve fantastic meals!
Monster Pasta Serving Spoons
Swanky Floating Ladle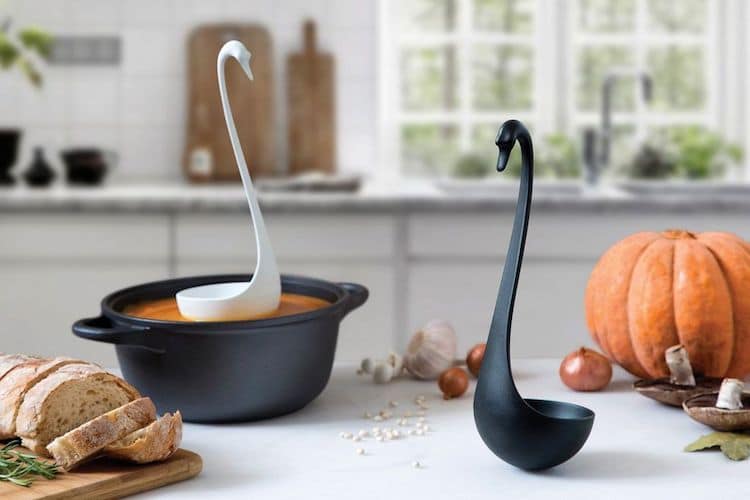 Nessie Ladle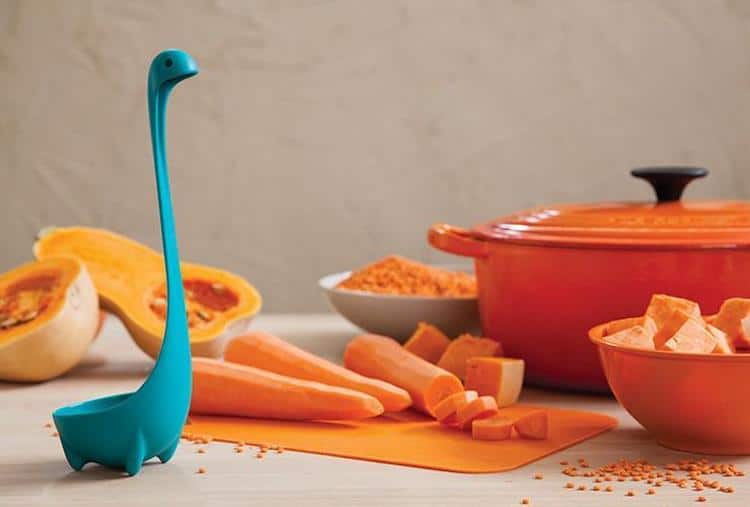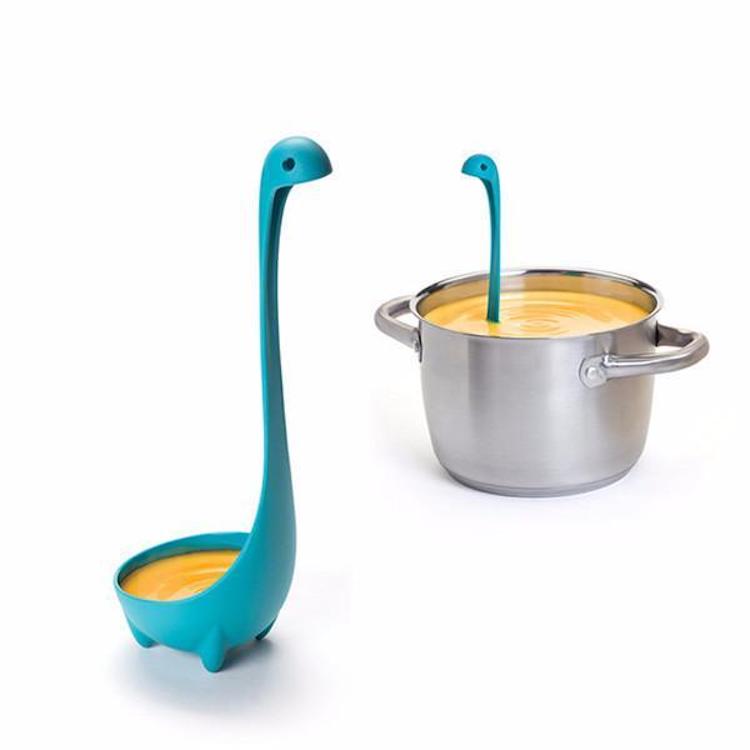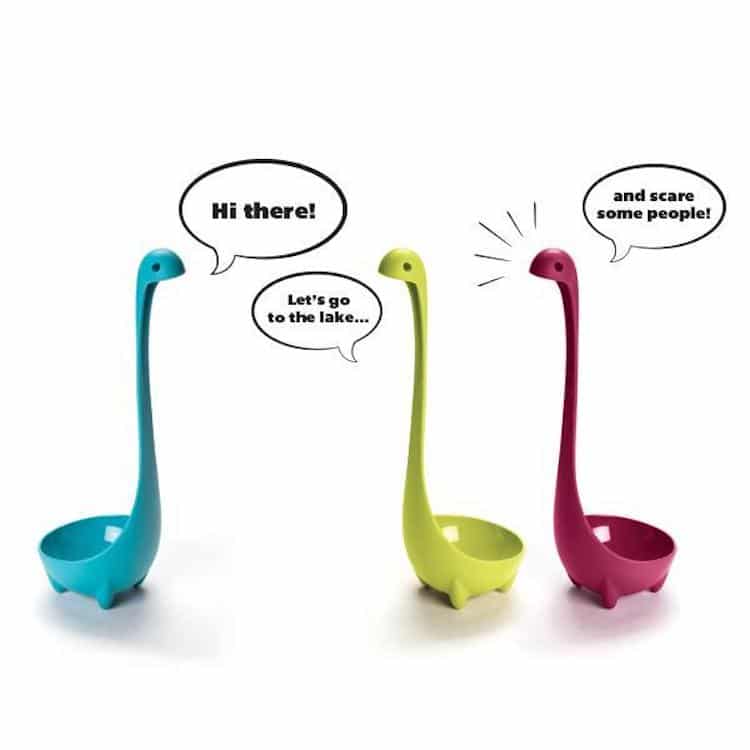 Check out more quirky kitchen supplies in My Modern Met Store!
OTOTO Design: Website | Facebook | Instagram
Related Articles:
These Quirky 3D Bookmarks Will Patiently Hold Your Spot in Your Book
15 Cloth Face Masks to Colorfully Comply With the CDC's Guidelines
19 Relaxing Products and Activities to Help You De-Stress
Follow My Modern Met Store: Facebook | Instagram | Pinterest | Twitter
Subscribe to My Modern Met Store newsletter for updates!