Ordinary graphite gets a sharper outfit with designer Andrew Pyza's pencil+, a pencil holder and extender that includes an eraser at one end and a sharpener at the other. The tool fits any average pencil from full-size down to 14mm long, and any time the tip breaks, all you have to do is unscrew the nub and spin it through the sharpener before getting back to writing or doodling.
The pencil+ caters to the varied tastes of the creatively-inclined with a range of colors and materials. The holder comes in five shades of wood that include teak, ebony, redwood, wild olive, and padauk, while the sharpener comes in aluminum, bronze, gold, and silver. It offers all the choice and convenience of a mechanical pencil, but the old-school comfort of a classic no. 2—the best of both worlds, however you choose to use it.
UPDATE: Pyza has launched a Kickstarter campaign with a sleek, new metallic design for the pencil+ (scroll down to see it).
Designer Andrew Pyza created pencil+, a pencil holder and sharpener in one.
Here's the updated version, unveiled on Kickstarter: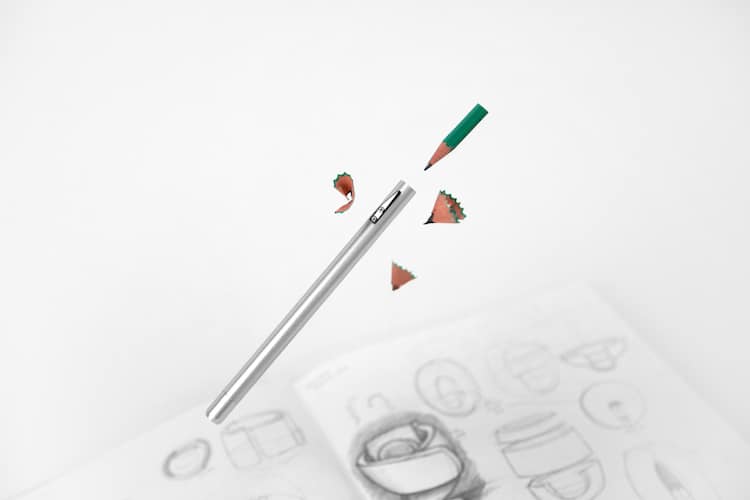 pencil+: Website | Facebook | Instagram | Kickstarter
My Modern Met granted permission to use photos by Andrew Pyza.
This article has been edited and updated.