The esteemed San Francisco Museum of Modern Art (SFMOMA) re-opened its doors last year, following a three-year expansion project. With its additional gallery space, state-of-the-art programs, and an upsized and updated collection, stopping by SFMOMA is well worth the visit. If, however, a trip to San Francisco isn't in your immediate future, Send Me SFMOMA—a unique service that sends customized works of art as text messages—allows you to get a feel for the museum's collection with the touch of a button.
To use Send Me SFMOMA, users simply send a text to the number 572-51. The body of the message should be prefaced with "send me," and end with a word pertaining to your interests. Once the museum bot has received your memo, it will answer with a relevant work of art from its collection—including paintings, sculptures, photographs, installations, and more. While artistic movements and styles are a popular request, users are not limited to fine art-related subjects. Topics like colors, feelings, and even emoji will warrant a response, proving the versatility of the museum's comprehensive collection and the creativity of the service.
In addition to offering members of the public an exciting glimpse into the museum's massive collection (only 5% of its holdings are on view at any given time), the one-of-a-kind-program is intended to invite users to take the time to appreciate art. "We don't expect any single Send Me SFMOMA user to ever get through all 34,678 artworks in the collection," the SFMOMA website states. "But what we have seen, and hope to continue to see, are thousands of people connecting with artwork in fun, new, and very personal ways."
Send Me SFMOMA, an SMS service provided by the San Francisco Museum of Modern Art, sends tailored text message art to users.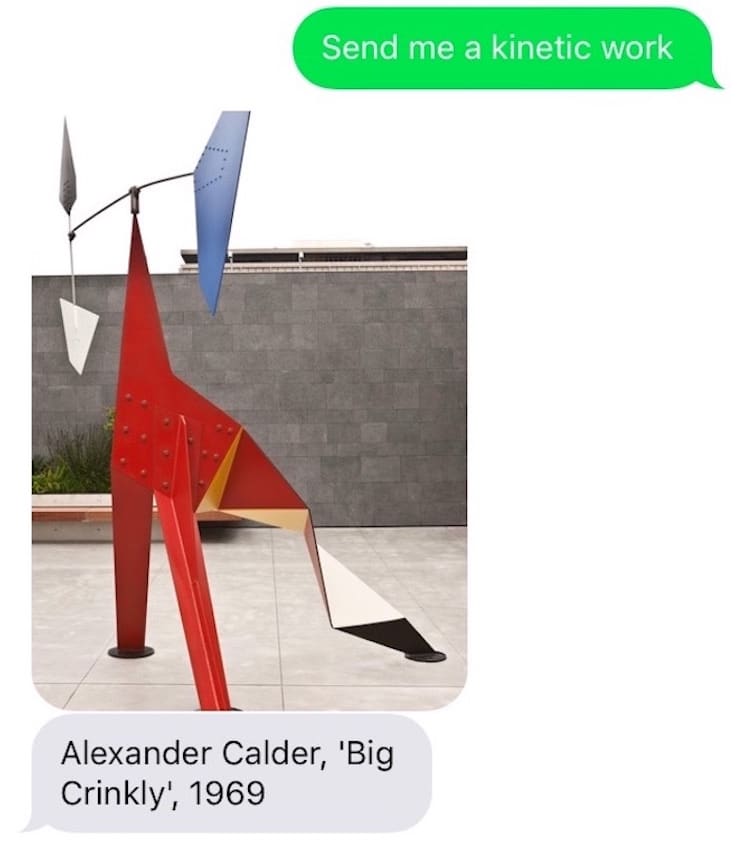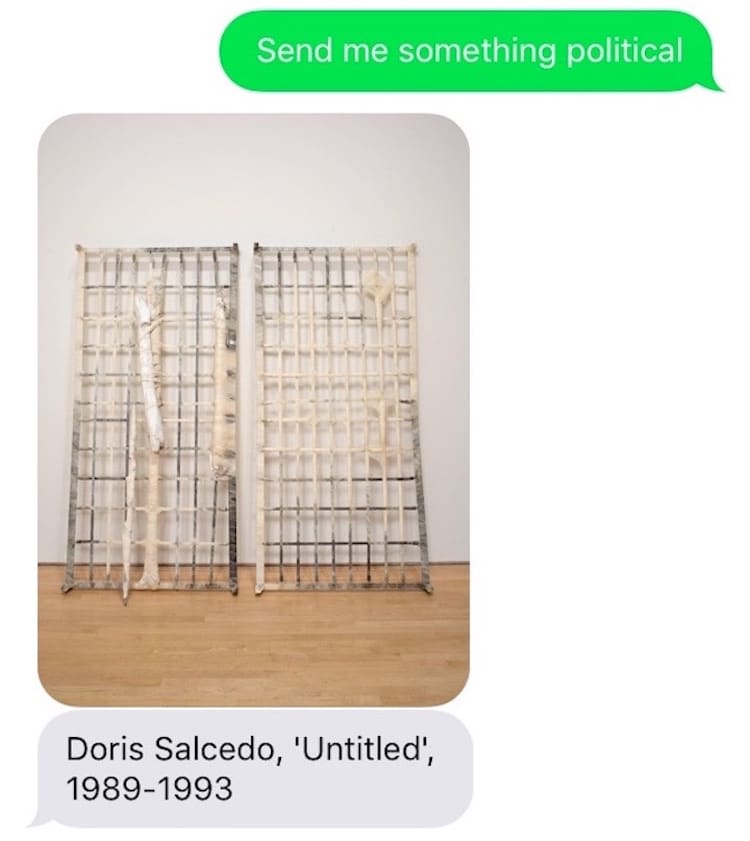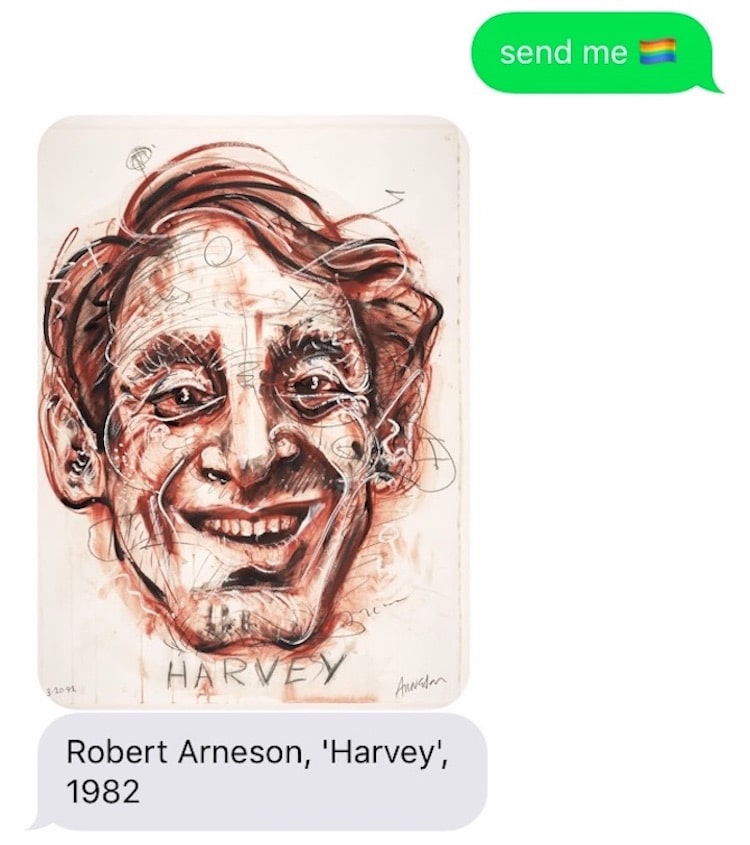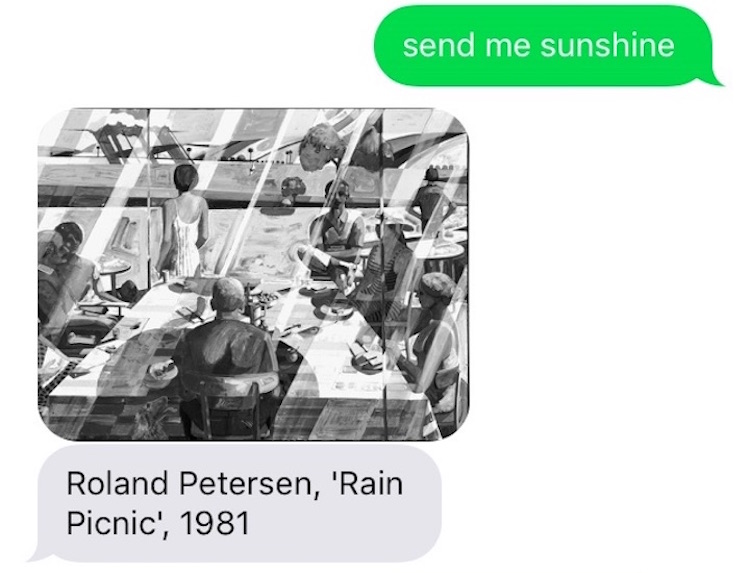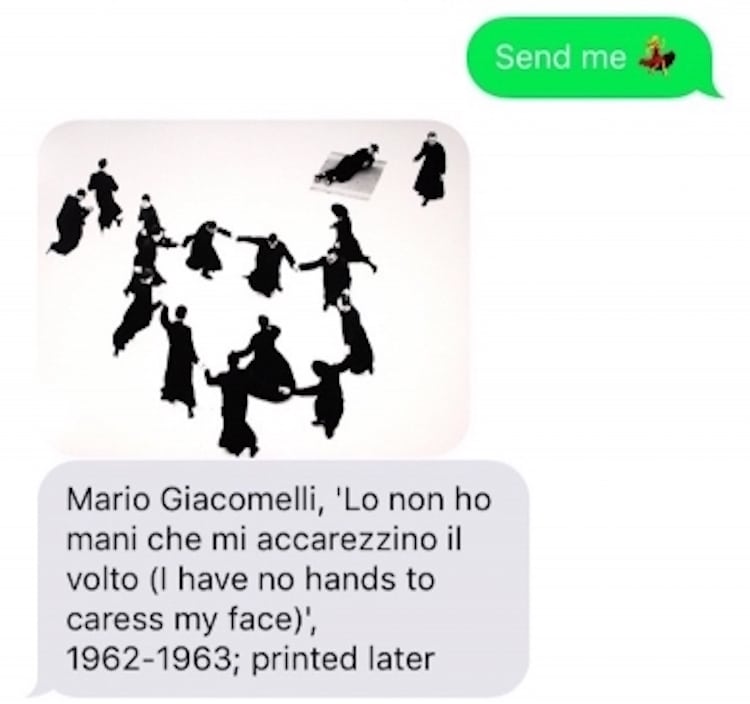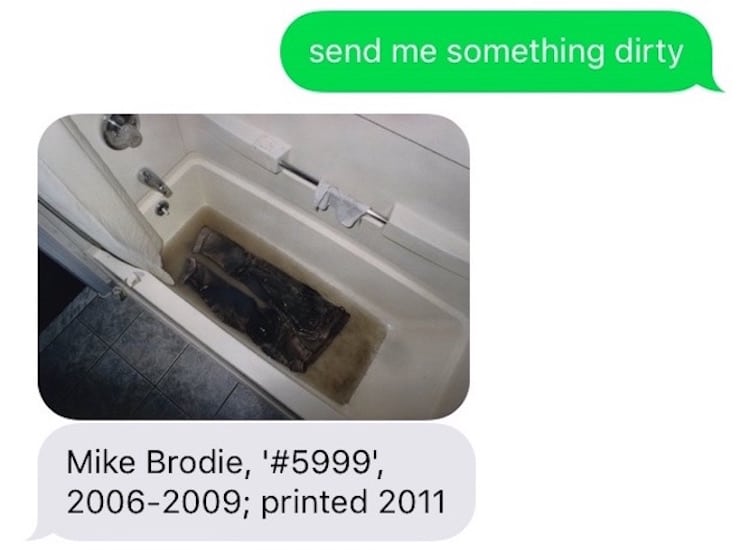 San Francisco Museum of Modern Art: Website | Facebook | Instagram | Twitter | YouTube
h/t: [Hyperallergic]
All images via Hyperallergic unless otherwise stated.
Related Articles:
Guggenheim Museum Releases Over 200 Modern Art Books Online for Free
Art History: What is Contemporary Art?