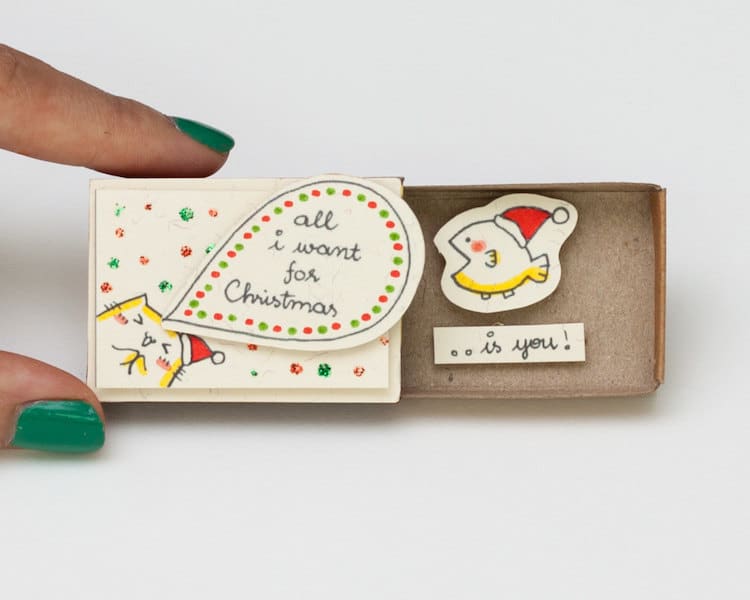 The handmade products crafted by Shop3xu combine meaningful messages with delightful pictures. What makes the Vietnam-based Etsy shop's well-wishes especially unique is how they're inscribed—not on typical cardstock or glossy paper, but on upcycled matchboxes.
Combining the company's love of greeting cards, gift boxes, and miniatures, each matchbox card features felicitations accompanied by two tiny, hand-drawn illustrations: one on its cover, and one nestled inside. When the box is slid from its sleeve, the secret greeting is revealed, surprising its recipient with a one-of-a-kind creation that is as endearing as it is inventive. With an assortment of greetings that range from sentimental ("I love you this much" a seagull remarks as it spreads its wings) to silly ("All I want for Christmas is you" a hungry cat confesses to an unlucky fish), Shop3xu has a goody for everyone.
The holidays are coming up, which means so is the hunt for the perfect card. Whether you'd like to send a snowy salutation to a family member, friend, or that special someone, Shop3xu has a merry and bright collection of festive greetings. To ensure that yours arrives before December 25, be sure to apply express shipping and place your order by December 12. Happy holidays (and happy shopping)!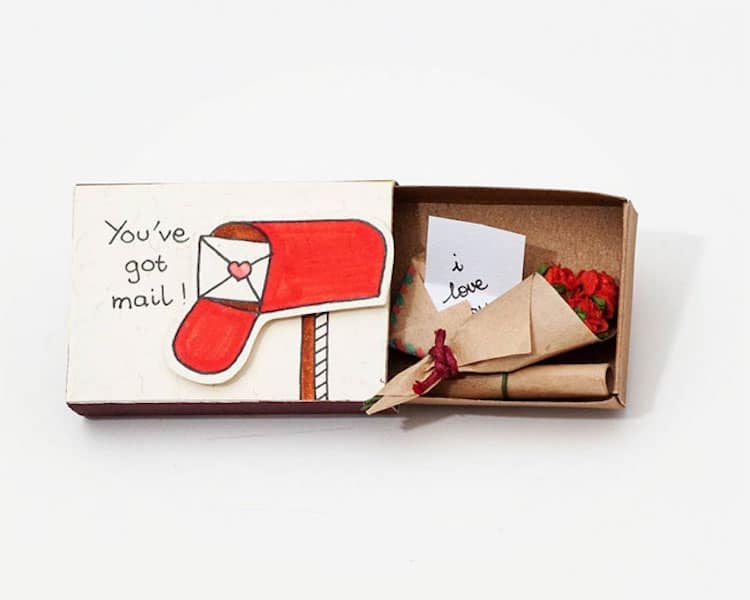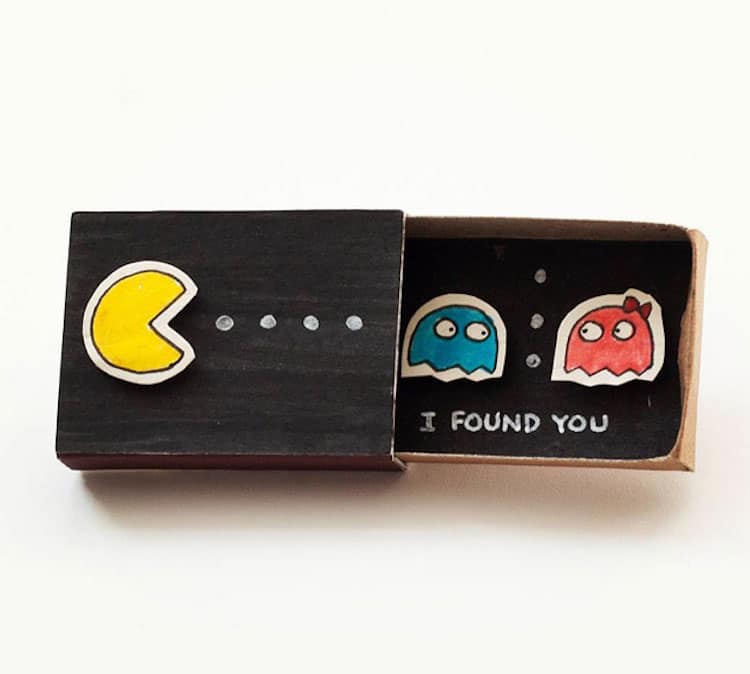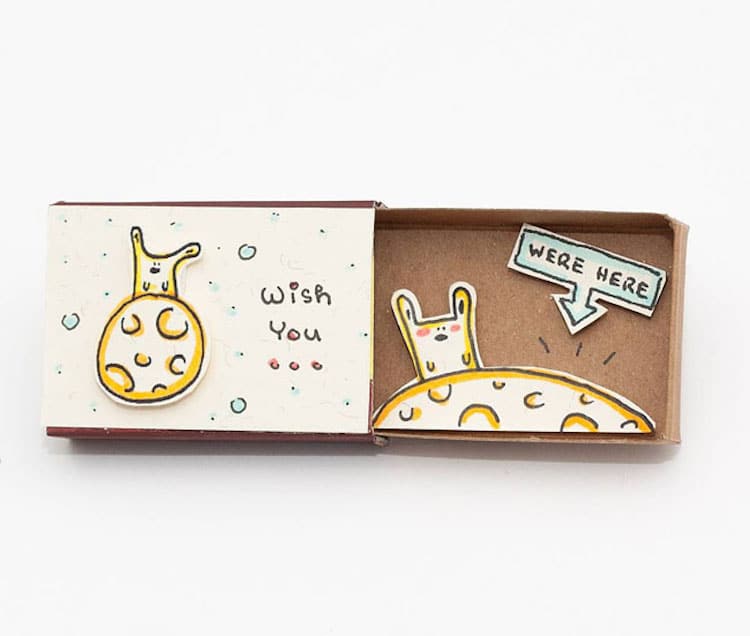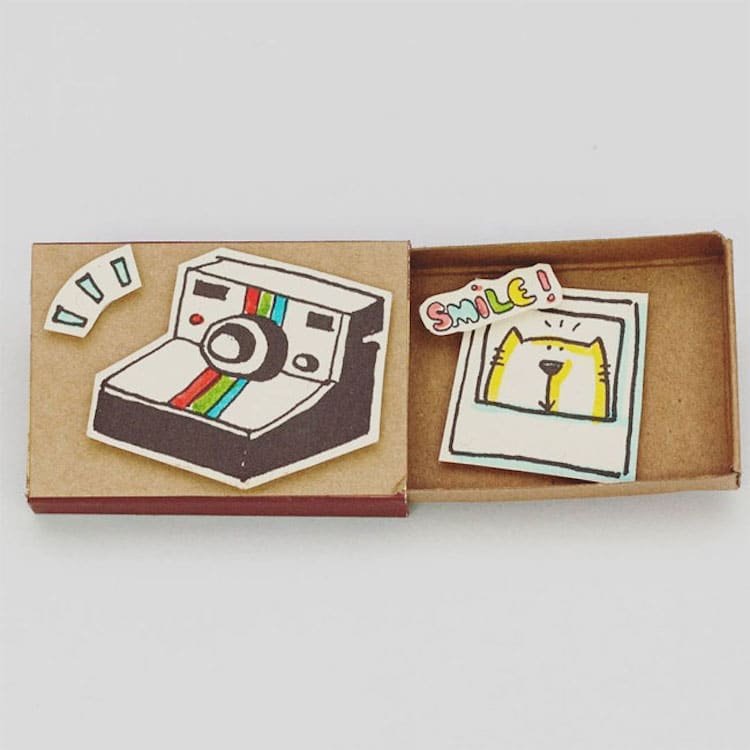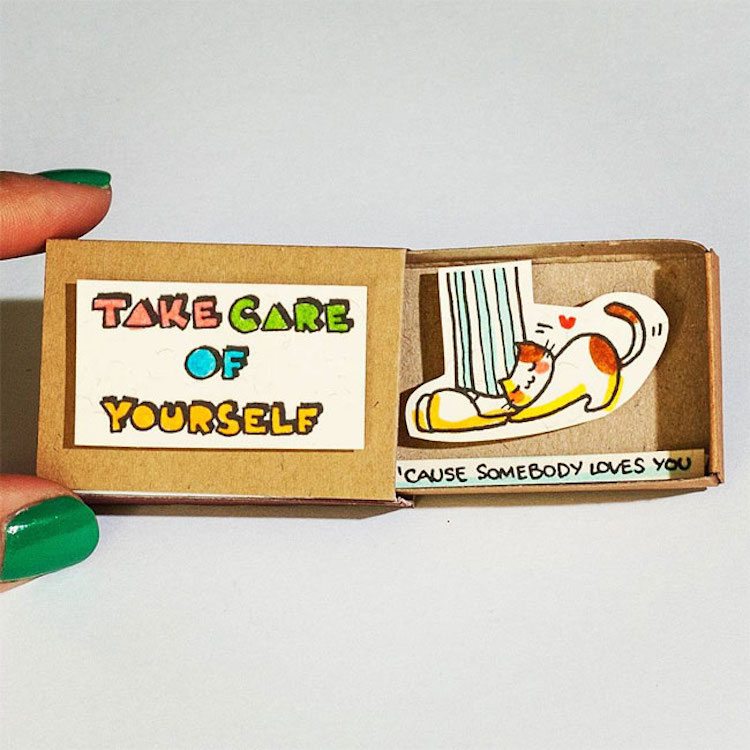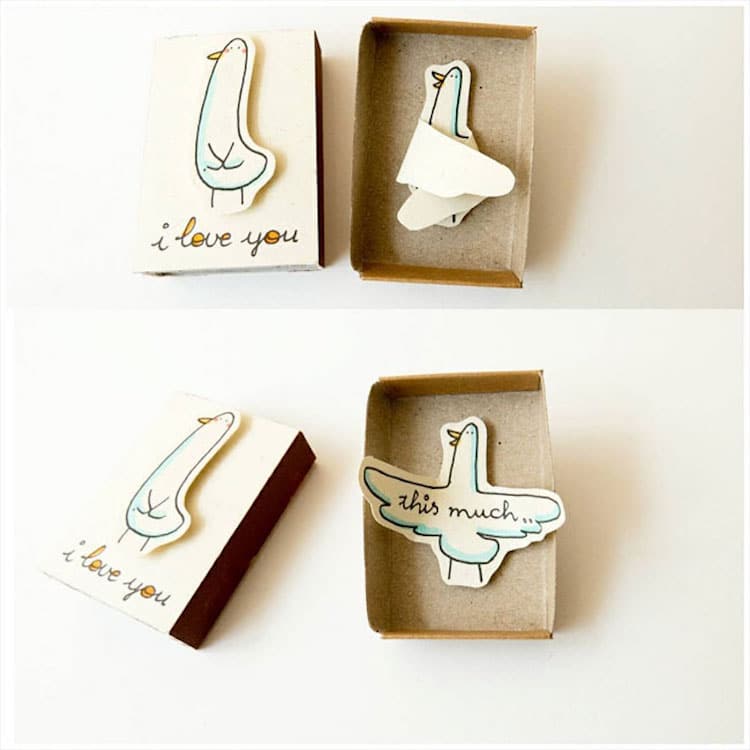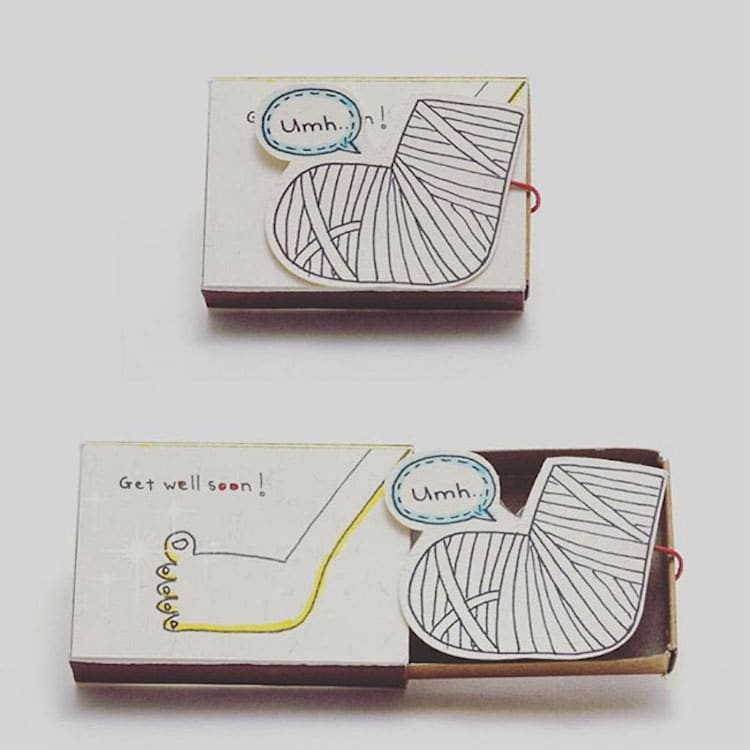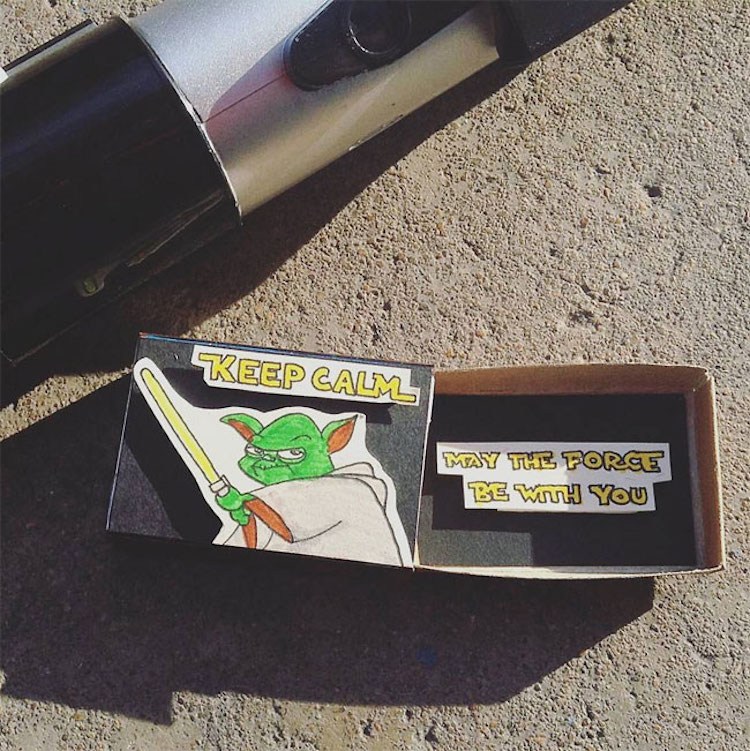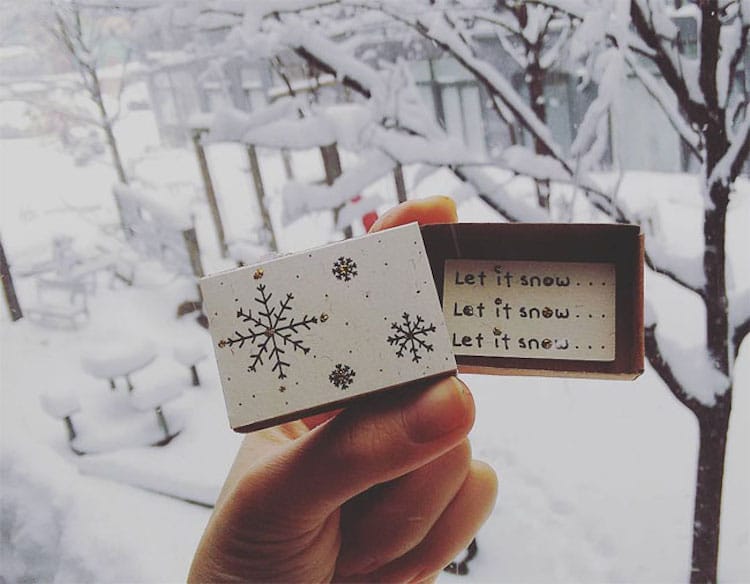 Shop3XU: Website | Etsy | Instagram | Facebook
via [Design You Trust]
All images via 3XU.