North Californian artist Tahiti Pehrson has been working with paper for over fifteen years, and the experience shows. Each one of his hand-cut geometrical structures reveals dexterous and delicate attention to detail, with layers of intricate geometries rendered like magnificent large-scale doilies.
Pehrson's work is inspired by guilloche, a decorative technique of engraving complex spirals and motifs that dates back to ancient Greece and Rome. The method was mechanized in France in the 1700's and has since been used to prevent the making of counterfeit currency. That connection with money and its universality is what drew Pehrson to the process. In an interview with Tiny Atlas, he explains: "I've always done money, because of everyone's love and hate relationship with it…Almost every currency has this type of engraved pattern in common."
He creates his own patterns on the computer, draws over them, and cuts them out himself using number 11 blades. He argues that it's best not to prepare the full pieces on the screen, since that would remove the natural development of discovery that happens when transforming the original digital images into their 3D representations. Their final physicality, for Pehrson, is where "the humanness emerges," allowing an infusion of organic elements. Light and shadow play a particularly integral role, percolating through the sliced slivers to add texture that's almost hypnotizing.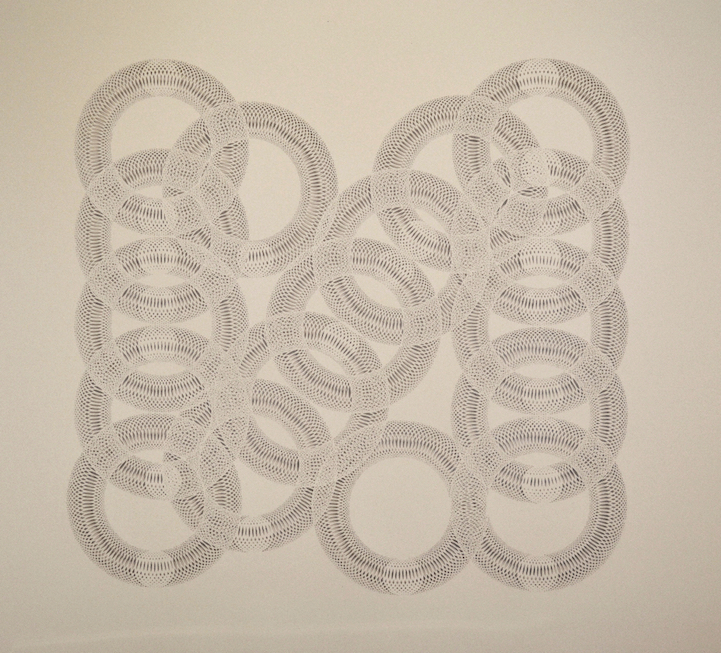 Tahiti Pehrson: Website | Facebook | Instagram
via [Strictly Paper, Tiny Atlas Quarterly]
All images via Tahiti Pehrson.