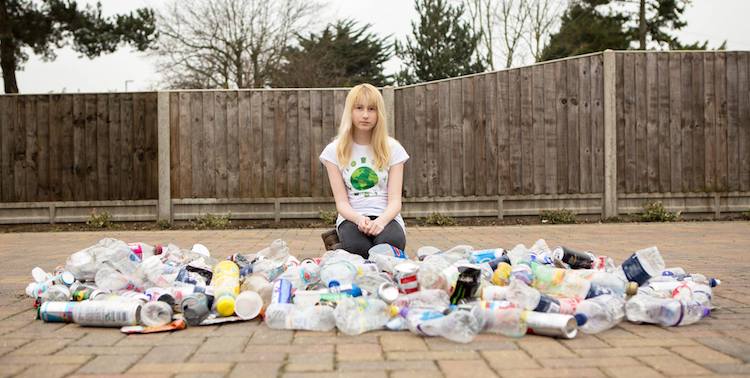 Like most high school students, Nadia Sparkes dedicates much of her time to extracurricular activities. While her peers prefer clubs and sports, however, the 12-year-old has adopted a unique hobby: picking up litter. And, though this unconventional interest has resulted in an unfavorable nickname—"Trash Girl"—Sparkes is committed to "fix[ing] the planet's problems before it becomes unfixable."
Every day, Nadia collects plastic refuse on her commute to-and-from school. Stashing the bottles, cans, and other waste in her bicycle basket, she transports the trash to recycling bins at her home. So far, she has collected enough litter to fill 2 bins—but not without a price.
When students at her school caught wind of her habit, they began bullying her with the taunting nickname, "Trash Girl." While many young people would give up such an interest in the face of adversity, Nadia has instead embraced the title. Through her Facebook page, Team Trash Girl, she has both reclaimed the slur and rallied others to aid her cause.
Since starting the public group, Nadia has received an overwhelming amount of support from likeminded individuals and organizations all over the world. Empowered by this encouragement, she is more committed than ever to both saving the environment and, as her mom puts it, "owning Trash Girl."
With a passion for recycling, 12-year-old Nadia Sparkes picks up litter during her daily commute.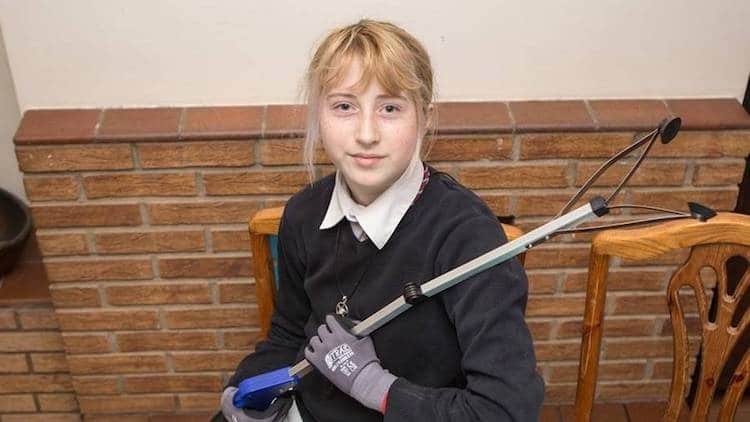 While this unconventional interest has resulted in an unfortunate nickname—"Trash Girl"—the preteen is determined to save the planet.
Though her Facebook group, Team Trash Girl, was intended to simply support her cause, it also doubles as an anti-bullying campaign.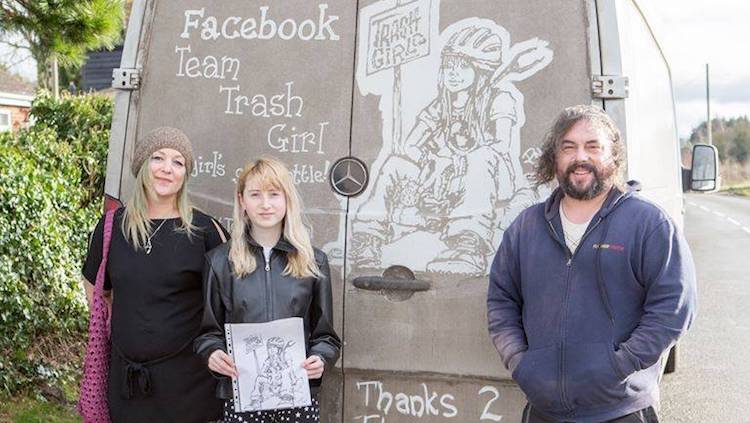 Go, Team Trash Girl!
Team Trash Girl: Facebook
h/t: [Reddit, One Green Planet]
All images via Team Trash Girl.
Related Articles:
Teen Creates "Sit With Us" App to Help Kids Find Friends to Sit with at Lunch
Teen Bullied for Her Dark Skin Becomes Model and Offers Powerful Advice About Loving Yourself
Inspiring 7-Year-Old Boy Starts Recycling Company and Saves $10K for College