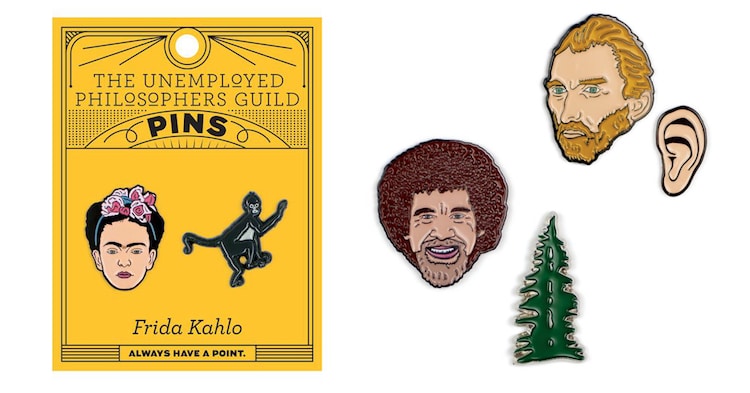 If you love all things quirky, look no further than The Unemployed Philosophers Guild. Specializing in "smart and funny gifts for smart and funny people," this team of designers crafts creative products with an artistic spin, including a batch of cute and clever artist enamel pins.
These eye-catching accessories are a great way to wear art on your sleeve—or, more fittingly, your lapel. Each enamel pin set features a portrait of an artist and a distinctive symbol that he or she has come to be associated with. A flower-clad Frida Kahlo, for example, comes with a tiny monkey companion; an always-smiling Bob Ross is accompanied by a "happy little tree friend;" and a somber Vincent van Gogh comes equipped with an ear—a reference to an infamous episode that shaped the last few (and most artistically prolific) years of his life.
Each set comes with two totally separate pins, inviting you to get creative with how you wear and pair them. Or, if you're feeling exceptionally avant-garde, don multiple pairs at once and mix and match to your artistic heart's content!
Looking for more creative products inspired by these modern artists? Check out some of our other favorites from The Unemployed Philosophers Guild, including a "self-painting" Bob Russ mug and colorful Frida Kahlo coffee cup—both of which can be found in the My Modern Met Store.
Looking for an artistic way to accessorize? These artist enamel pins by The Unemployed Philosophers Guild let you showcase your love for figures like Frida Kahlo…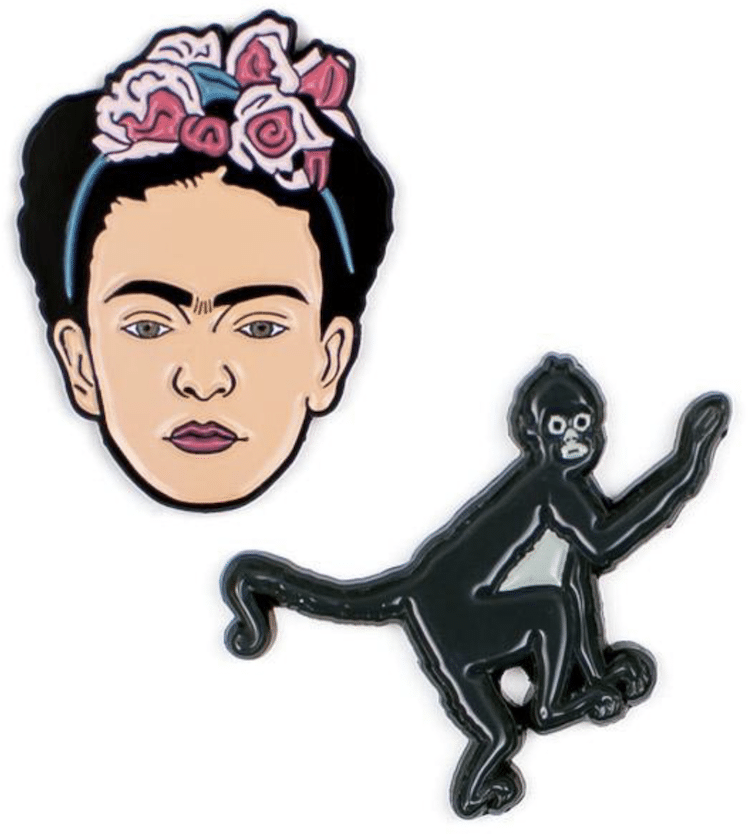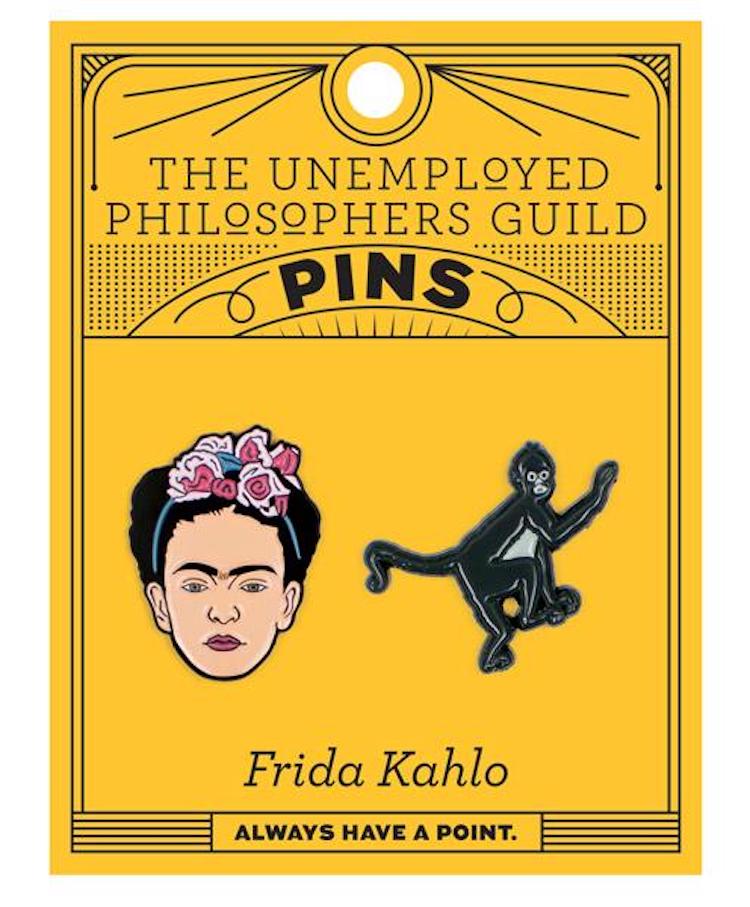 Bob Ross…
…and Vincent van Gogh!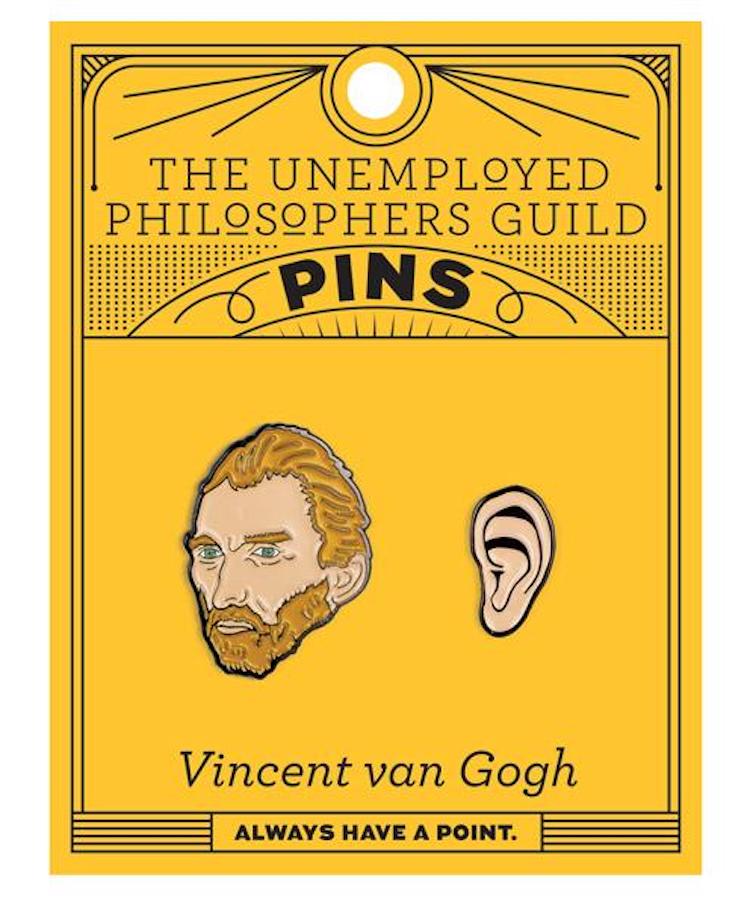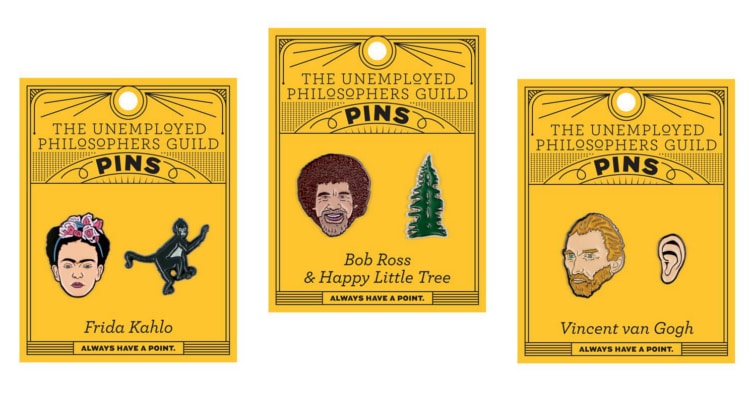 The Unemployed Philosopher's Guild: Website | Facebook | Instagram | Twitter
Related Articles:
20+ Enamel Pins to Creatively Accessorize Your Outfit
20+ Creative Iron-On Patches For Adding Personality to Your Clothes
20+ Art History Accessories That Turn Everyday Objects into Masterpieces