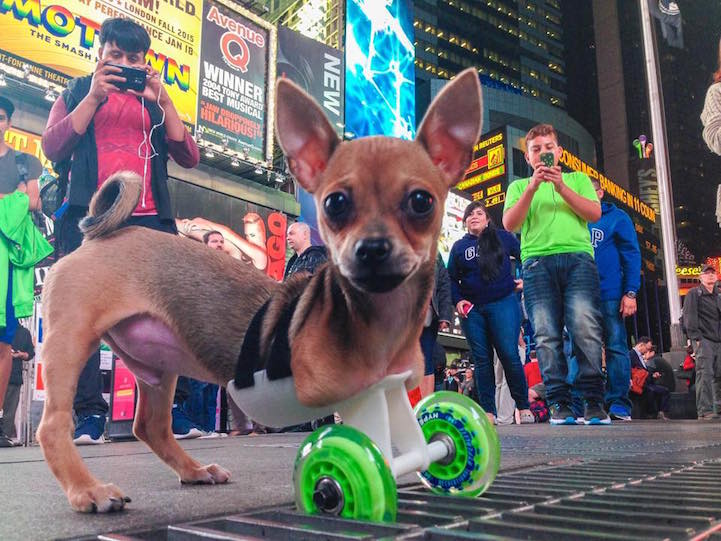 TurboRoo, an adorable teacup chihuahua, was born without his front legs, but that hasn't stopped him from living life to the fullest. After being surrendered by his breeder, the little pup was fostered and then adopted by veterinarian technician Ashley Looper, who later used toy parts to try to build him a little cart to allow him greater mobility than just hopping around on his hind legs.
After Looper started an online fundraising campaign to raise money for a more permanent solution, photos of TurboRoo went viral and donations came flooding in. Mark Dewrick, president of the San Diego-based studio 3dyn, caught wind of the campaign and offered to design a set of wheels, free of charge, for the two-legged chihuahua. Dewrick used 3D printing to construct a support cart, which was then attached to skateboard wheels so that TurboRoo could roll around with ease.
The cart design is constantly being modified to suit the ever-growing pup, and his owner looks forward to outfitting him with a wheelchair when he reaches 6 months of age. In the meantime, TurboBoo's playful spirit and zest for life are clear in the photos that Looper posts of him, as the little dog can be seen snuggling with his humans, playing with his cat buddy, and wheeling around with an eagerness to explore the world.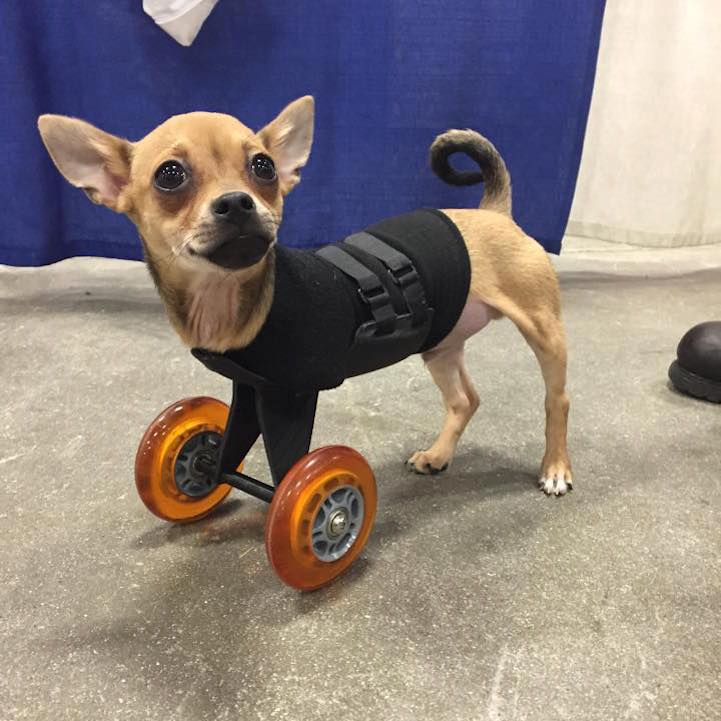 TurboRoo using one of the early carts his owner made out of toy parts.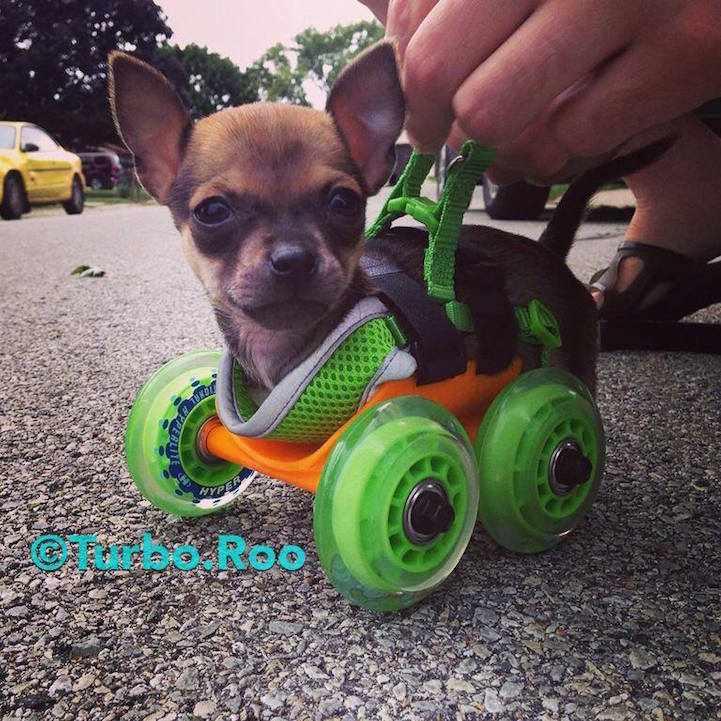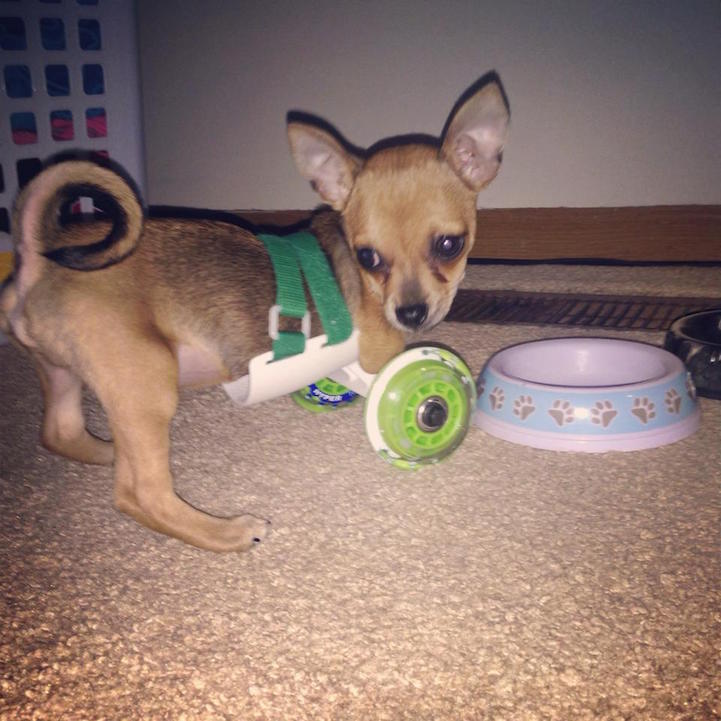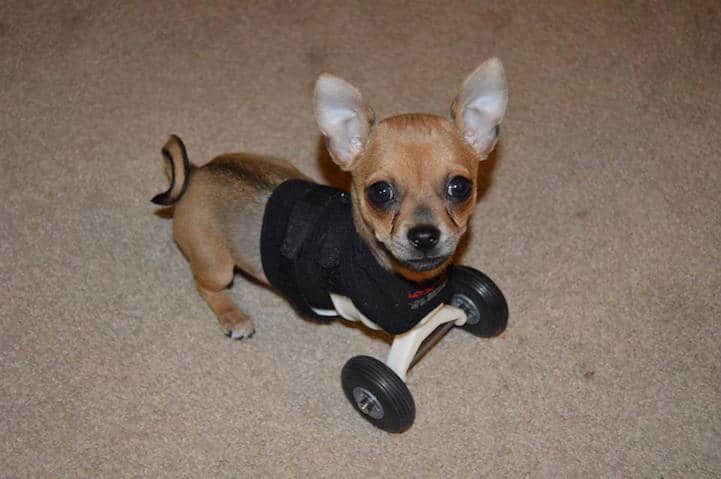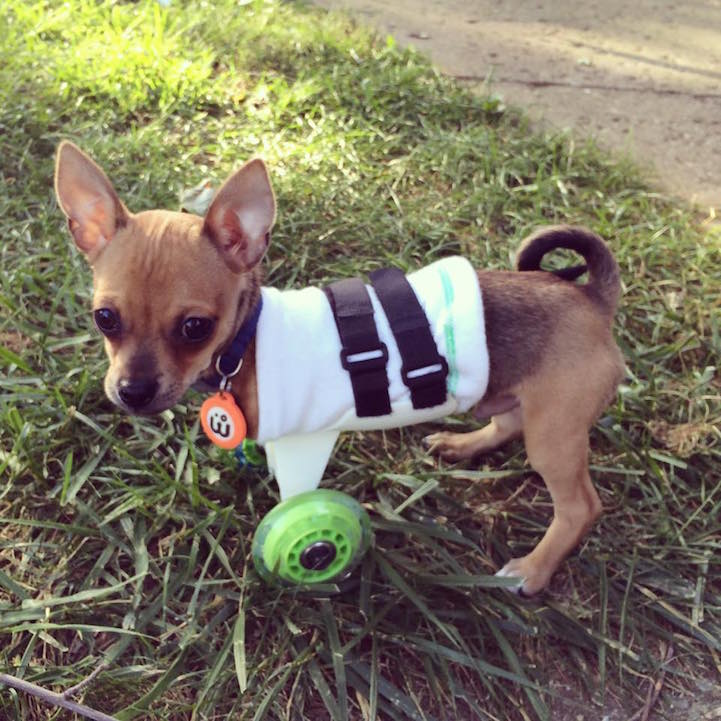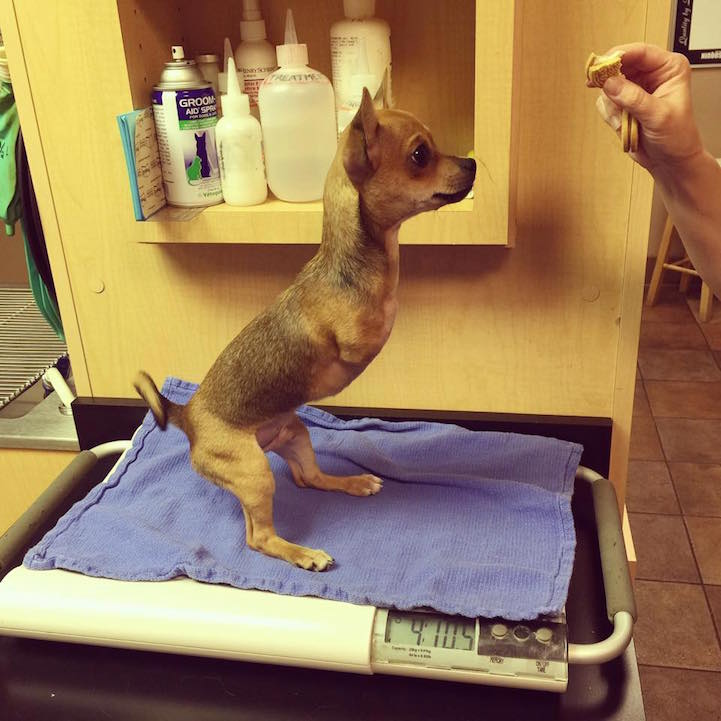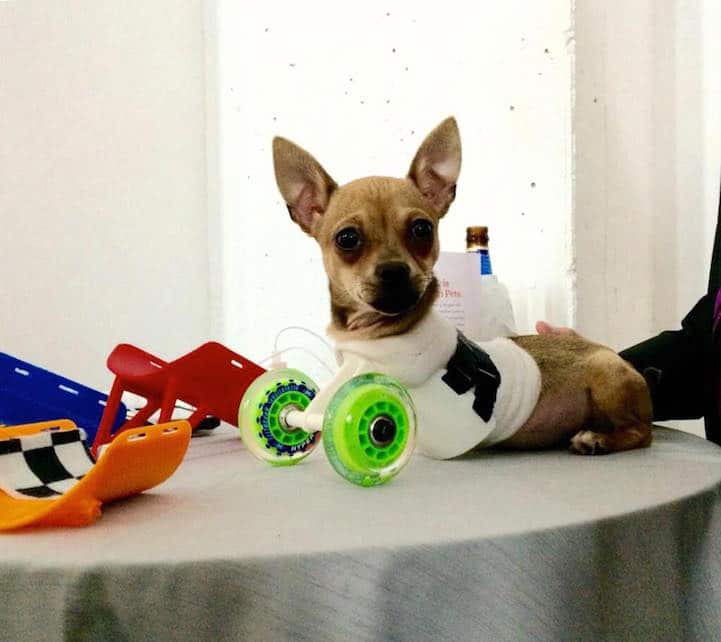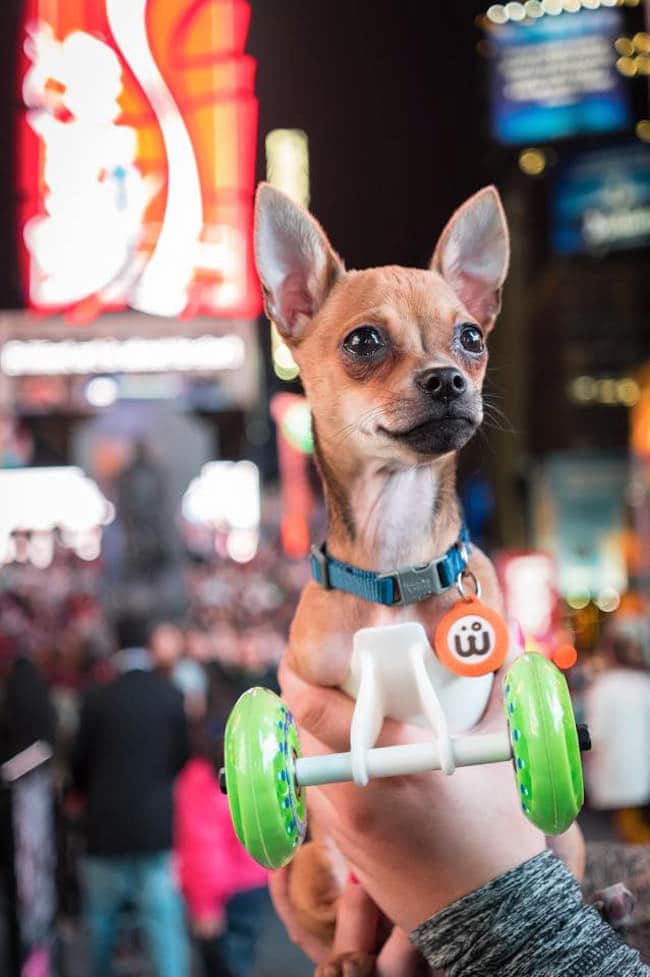 TurboRoo with Mark, who continues to design 3D-printed carts for the pup.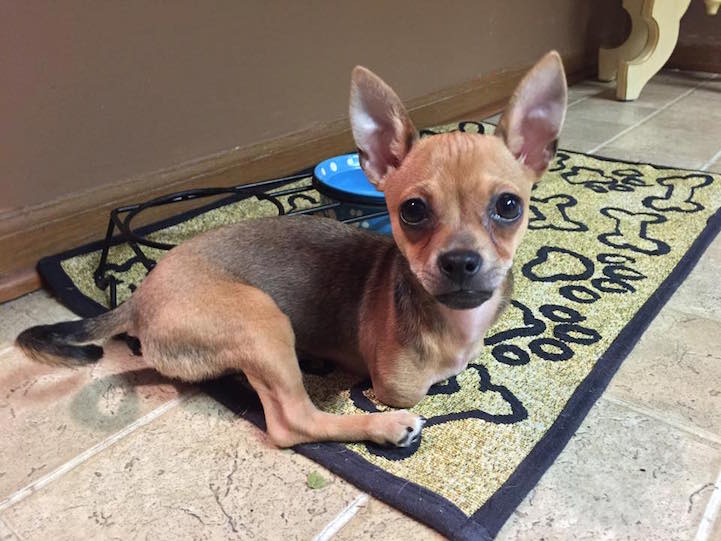 TurboRoo: Website | Facebook
via [Lost at E Minor]