How many times have you tried to take a picture through a pane of glass, only to have it ruined by reflections and glare? Josh Smith experienced these difficulties while on a trip to Japan in 2015 and decided to do something about it. His invention, the Ultimate Lens Hood (ULH) is an expandable silicon cone that allows for greater flexibility in photography.
The ULH stretches to fit a wide variety of camera lenses and expands out to cover long telephoto lenses. Once placed on the glass, it does a remarkable job of cutting out glare and its silicone material allows photographers to move and angle the lens as they please. Not convinced? The before and after images speak for themselves. While you might think that polarizing filters can do the same trick, they don't completely block glare and can be expensive. So whether shooting the skyline off an observation deck or getting up close with animals in a tank, Smith's clever invention looks to be a new must-have on any photographer's list.
The Ultimate Lens Hood is easy to fit in any bag thanks to its foldability. And since it simply rests on the glass rather than attaching to it, it won't leave any marks behind. If you're shooting on a Smartphone or compact camera, don't worry. Smith has also created the ULH Mini, which fits any lenses under 60 mm.
As an added bonus, an inverted ULH adds a good measure of protection from the elements while shooting outdoors. Though it's not completely waterproof, it's an easy way to help protect your camera from rain, sand, and mist. A flat ULH can double as a lens changing pad, making this a truly multi-purpose product.
The ULH is accepting pre-orders via Kickstarter, and its popularity on the crowdfunding platform only reinforces what a great idea this piece of photo gear is. One Ultimate Lens Hood is available for £30 ($39), while the Ultimate Lens Hood Mini is priced at £20 ($26). Both come with an expected delivery date of late October 2018.
The Ultimate Lens Hood is an expandable silicone cone that, when rested against glass, blocks glare and reflections.
It's been fit tested to stretch up to 128 mm, and works on lenses as small as 60 mm.
If you use a Smartphone or compact camera, the ULH Mini works for smaller lenses.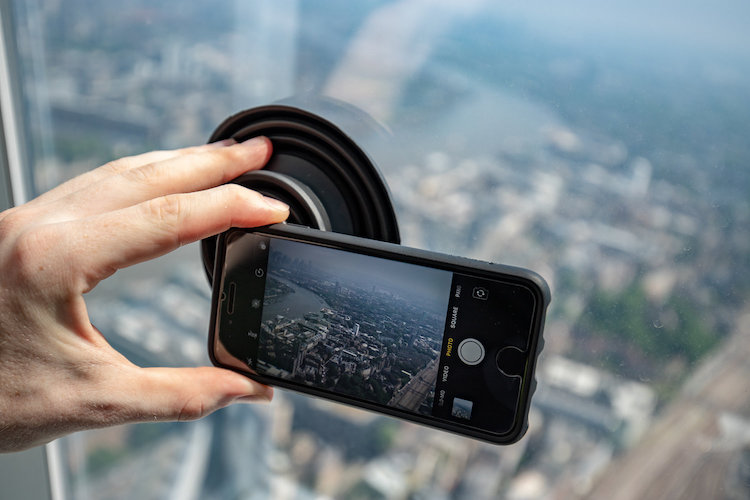 Take a look at the Ultimate Lens Hood in action to see what a difference it makes.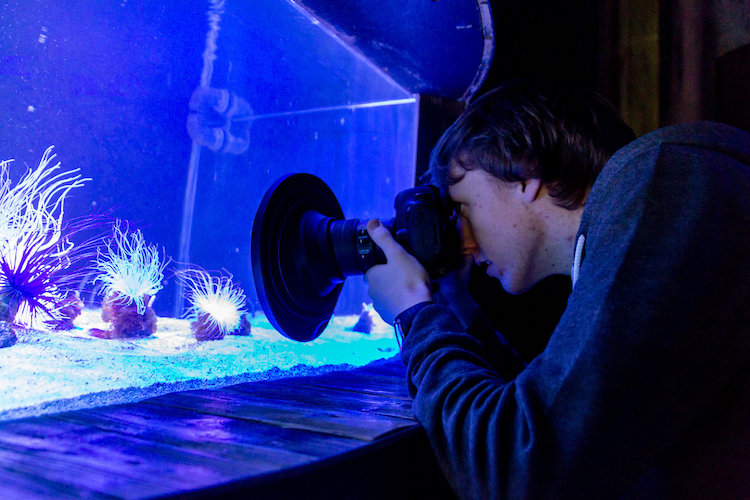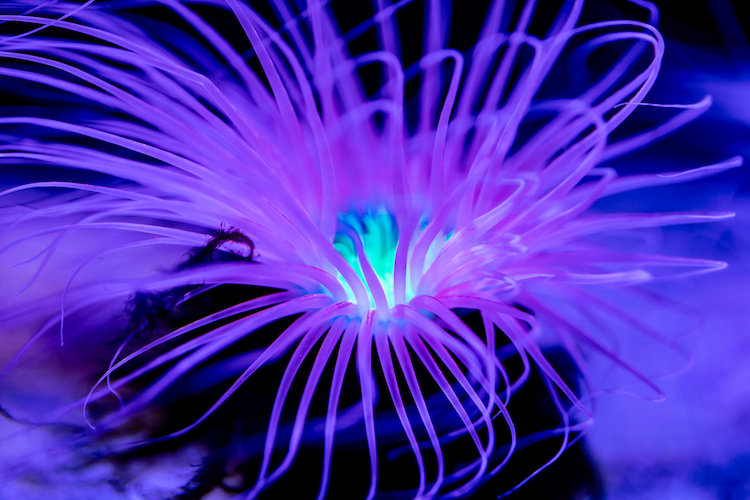 It evens works to protect your camera from the elements or as a lens changing pad.
Watch as creator John Smith shares the story behind the Ultimate Lens Hood.
Ultimate Lens Hood: Website | Facebook | Instagram | Kickstarter
h/t: [PetaPixel]
All images via ULH.
Related Articles

:

New Website Lets You Easily Find the Best Prices on Used Camera Gear

10+ Creative Gifts for the Photography Lover

15 Top Photography Blogs to Elevate Your Craft and Inspire Your Work

Canon May Be Incorporating Fingerprint ID Technology Into Their Cameras