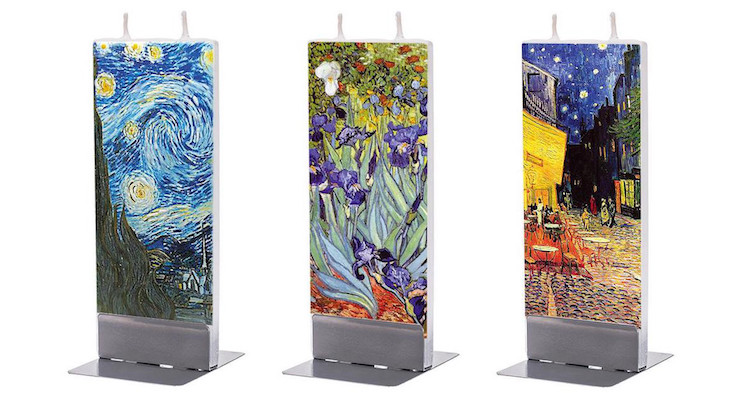 Pioneer of Post-Impressionism Vincent van Gogh spent much of his time in the South of France during his short career. Inspired by both the sun-soaked days and the starry nights, he often looked to his luminous surroundings for artistic inspiration. With their bursts of color and expressive brushstrokes, Van Gogh's paintings of le Midi magically appear to glow, making each one the perfect canvas for a candle.
In their collection of Van Gogh candles, candle-making company Flatyz highlights the beauty of three paintings by the artist: The Starry Night (1889), Irises (1889), and Café Terrace at Night (1888). Fittingly, these paintings each explore a different South of France scene: The Starry Night explores the sweeping beauty of Saint-Rémy-de-Provence after dark; Irises shows it during the day; and The Café Terrace at Night accentuates the nocturnal beauty of the nearby Arles.
While this illuminating imagery is enough to set these creative candles apart from the rest, their construction makes them even more special. Each scene has been hand-painted on a flat wax panel topped with two wicks. In addition to giving each candle an avant-garde aesthetic, this composition ensures that the wax will burn evenly, allowing each painting to retain its rectangular shape until the final flicker.
You can find this collection of flat candles in the My Modern Met Store.
These flat candles by Flatyz capture the enchanting glow of some of Vincent van Gogh's most famous paintings, including The Starry Night…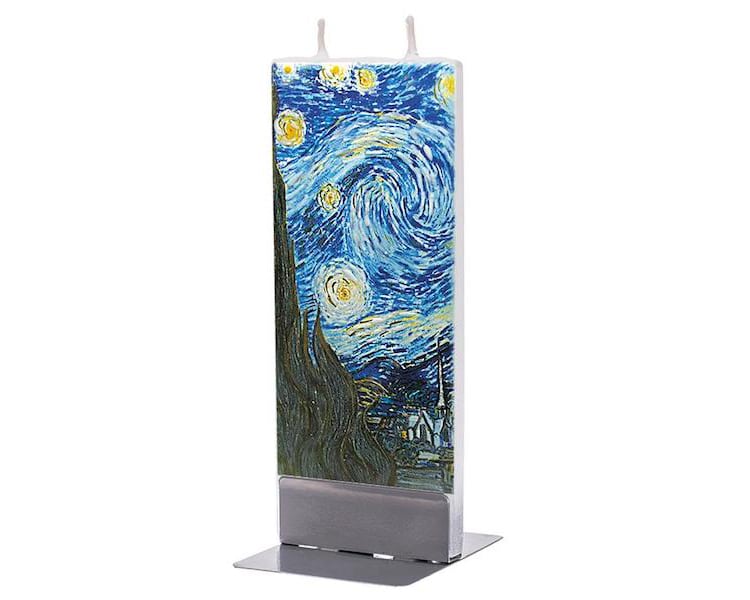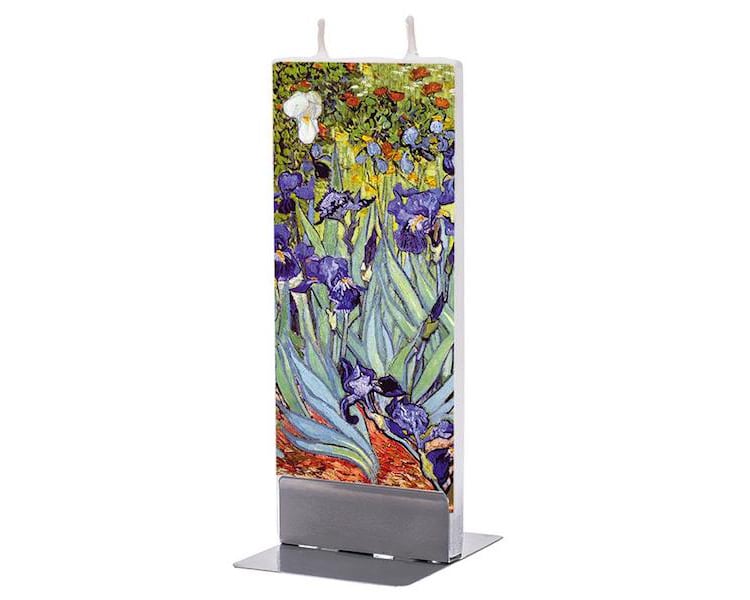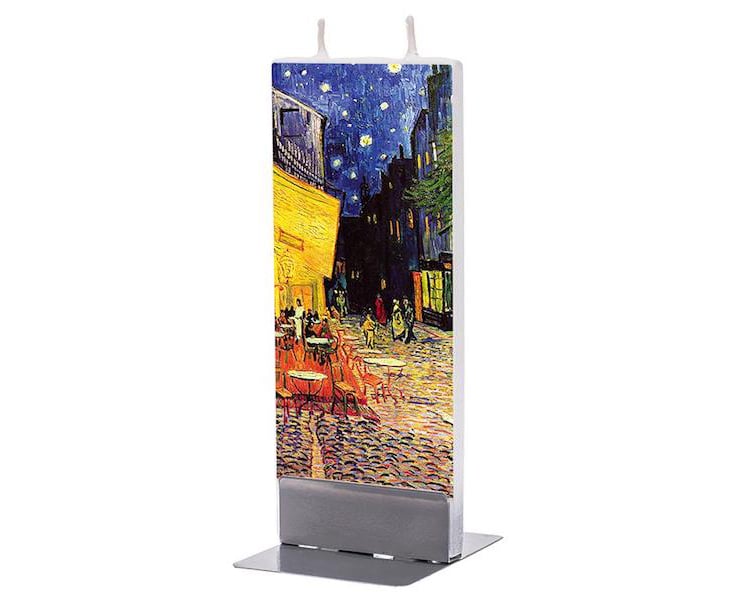 You can find all of these captivating candles in the My Modern Met Store.
Related Articles:
Beautiful Van Gogh Notecards Let You Channel the Artist's Love of Letter-Writing
Cute and Quirky Van Gogh Action Figure Comes with Tiny Detachable Ear
20 Fun & Artsy Gifts For the Van Gogh Fan in Your Life
This Exhibit Gives Visitors the Experience of Stepping Inside Van Gogh's Paintings