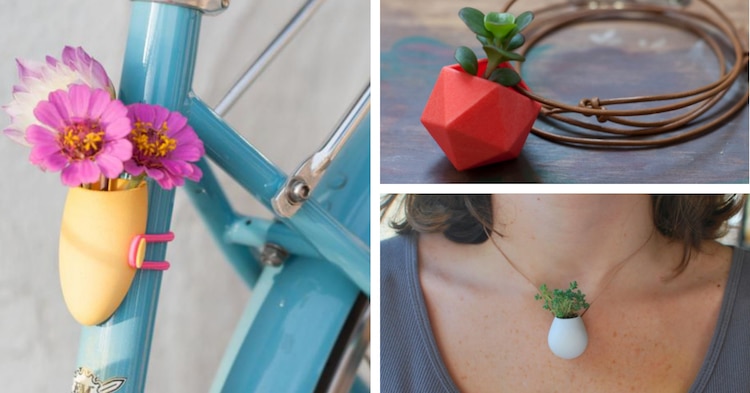 Looking for a creative way to cultivate your own statement-making style? Accessorize with these 3D printed planters by Wearable Planter and watch your unique fashion sense bloom right before your eyes!
Featuring two eye-catching necklaces and a charming bicycle accoutrement, this trio of wearable planters is perfect for fashion-forward flora enthusiasts. Unlike most plant pots, these one-of-a-kind pieces are made out of durable nylon and made to be portable, inviting you to show off your succulents, air plants, and freshly-cut flowers everywhere you go.
So, which plant-y piece is for you? If you're interested in wearing your blooms, the round and white Wearable Planter No. 1 is a perfect match for minimalist dressers, while the coral hue and unique shape of the Icosahedron Wearable Planter is an ideal way to add excitement to your ensembles. And, if bicycle accessories are more your speed, shift gears and check out the cheerful yellow Planter for Your Bike.
Whether strung around your neck or strapped to your bicycle, each 3D printed planter will stylishly showcase your love of flora and fashion.
Wearable Planter creates plant pots that you let you take your favorite flora with you wherever you go.
The unique collection includes three wearable planters: a round white necklace, a coral icosahedron-shaped necklace, and a yellow pot for your bike!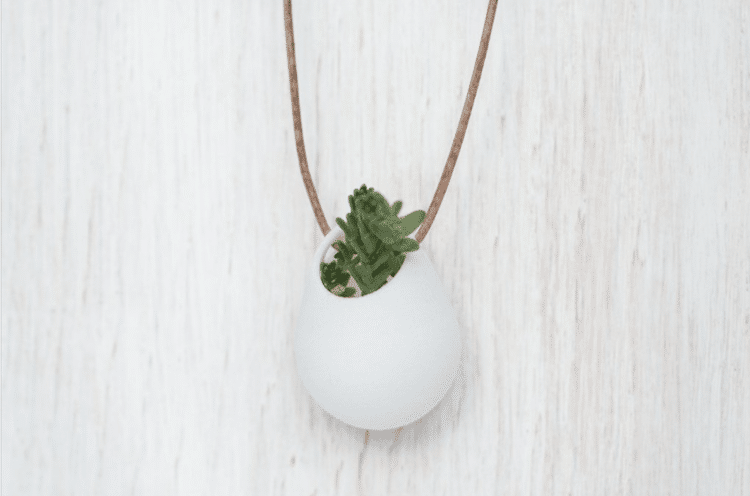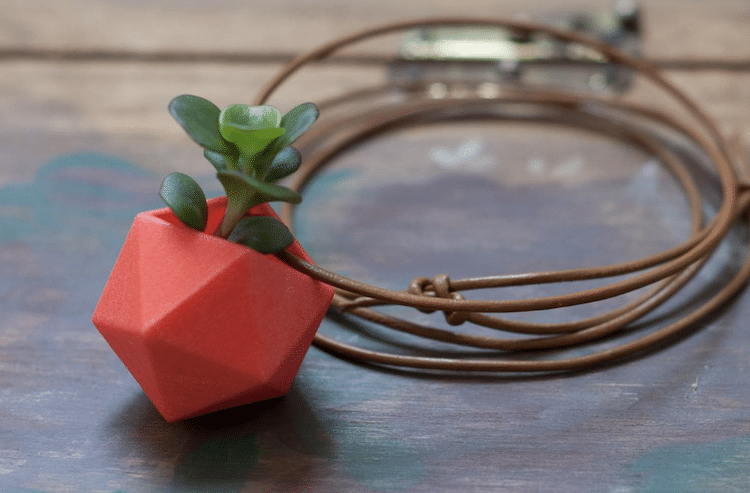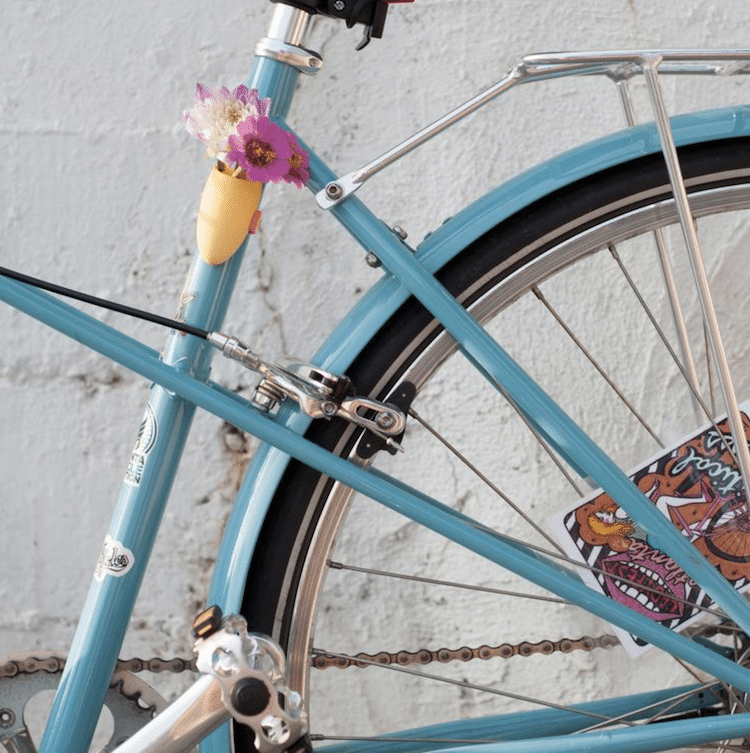 The statement pieces are made of durable nylon that has been expertly smoothed and dyed by hand.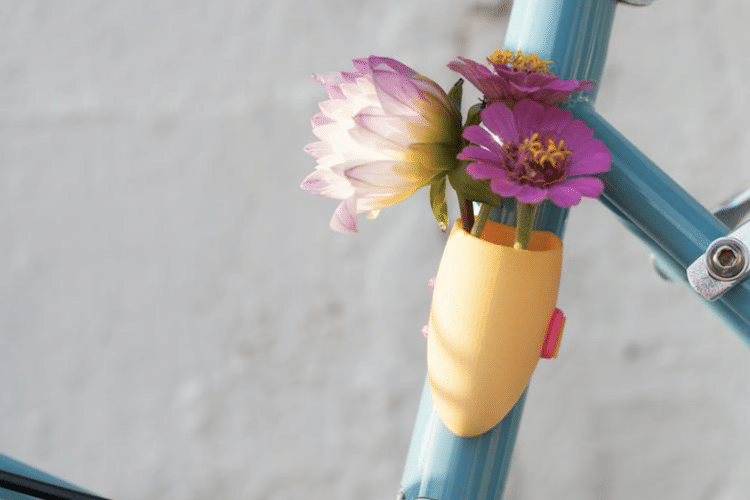 Each eye-catching 3D printed planter is available in the My Modern Met Store.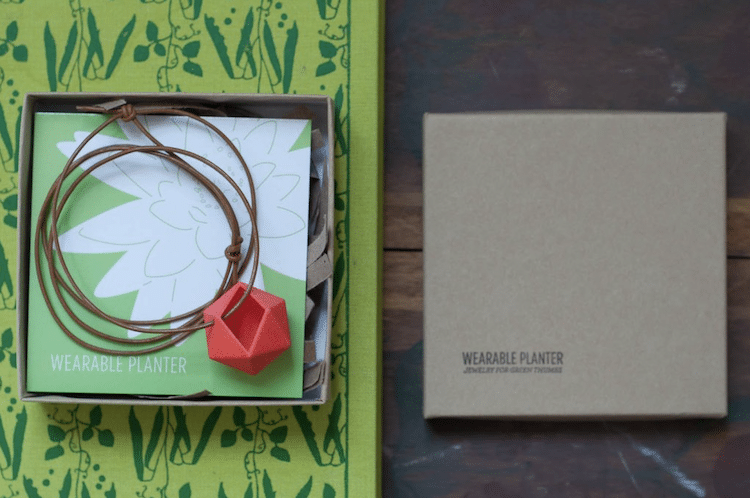 Wearable Planter: Website | Instagram | Facebook | Twitter
Related Articles:
Adorable 3D-Printed "Wearable Planter" Keeps Nature Close By
Tiny 3D-Printed Planters You Can Wear on Your Clothes or Attach to Your Bicycle
25+ Garden-Themed Gifts That Are Perfect for Plant Lovers
15+ Pieces of Statement-Making Jewelry That'll Show Off Your Stunning Style
Innovative 3D Printed Creations Paving the Way for a Better Future