How is Memphis design making a comeback?
Memphis design began to reemerge in 2005 and 2006. The LACMA in Los Angeles exhibited a survey of Sottsass' designs a year before he passed away. Many years later in 2014, Nathalie Du Pasquier—a founding member of the group—designed a collection of patterns for American Apparel.
In 2016, the brand Supreme released a series of skate decks and clothing designed by Alessandro Mendini, who appeared in the first Memphis show. And in 2017, the movement made its way to a big box retailer—West Elm debuted a series from contemporary Du Pasquier-inspired brand Dusen Dusen.
Where to find Memphis design:
Original Memphis Group pieces are collectible and are out of reach for many people. But, the squiggles, bright colors, and wacky shapes still live on thanks to contemporary designers. For proof, look no further than the Instagram account of Raquel Cayre; she shares archival images of Memphis pieces as well as objects, interior, and architecture that carries on the spirit of the group.
Here are 10+ ways the Memphis movement inspires the design of today.
The textile design of Dusen Dusen:
Ceramics by the Recreation Center studio:
Set design by Philip Lück:
The art of Spencer Harrison:
Paper plates by Bash Party Goods: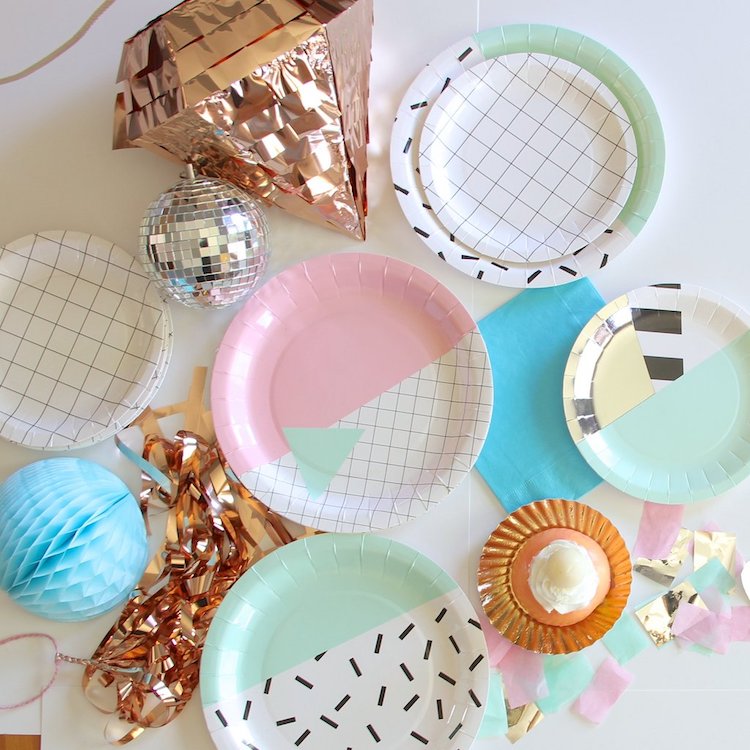 Clothing by Camille Walala for Gorman:
Ceramic jewelry by Julie Moon: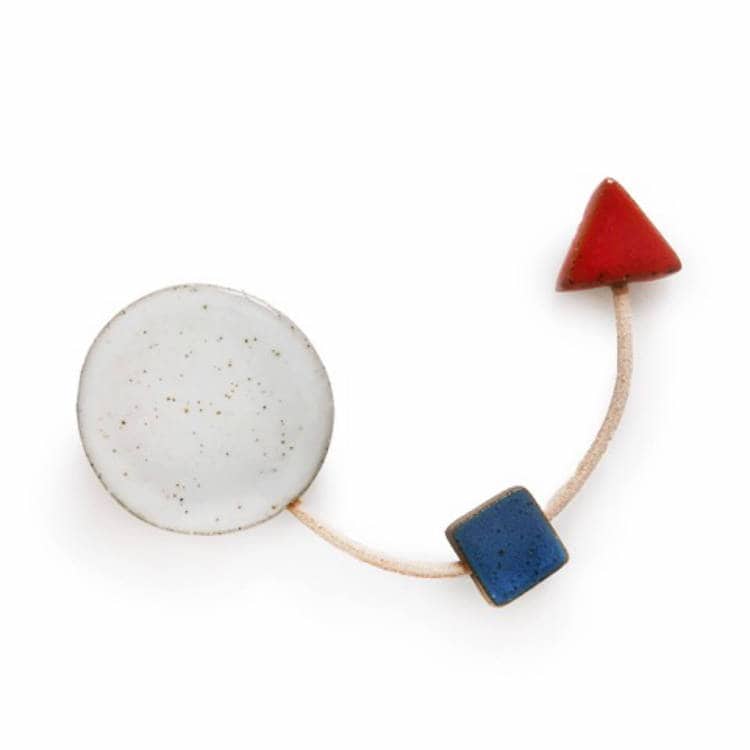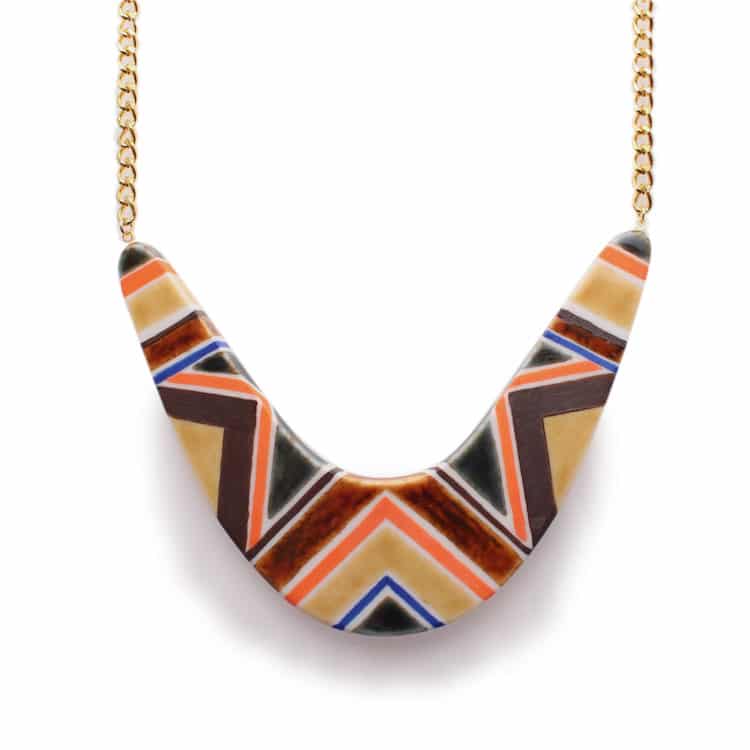 Duvet cover by Society6:
This post may contain affiliate links. If you make a purchase, My Modern Met may earn an affiliate commission. Please read our disclosure for more info.
Related Articles:
The Revival of the Arts and Crafts Movement and the Artisans Behind It
Mid-Century Modern Homes That Shaped the Future of Architecture Design
15+ Japanese Designs That Have Subtly Outdone the Rest of the World