For people that love sweet treats, the Museum of Ice Cream (MOIC) just might be the happiest place on Earth. Calling themselves an "experimental ice cream journey," the unconventional institution recently opened its doors in Los Angeles—the second location after a wildly popular debut in New York City in 2016. The west coast iteration is four times larger than its predecessor and features 10 art installations and of course, a curated selection of the best ice cream around.
There are interactive elements to the Museum of Ice Cream. One of the most striking examples is an installation by Keith Magruder, aka Baker's Son, who created a selection of melted popsicle sculptures—one of which you can lay on. Affixed to the floor and ceiling, the larger-than-life artwork drips vibrant colors into the industrial-style space. But, that's not all. Other highlights include a swimming pool flooded with one hundred million sprinkles (complete with beach balls and inflatable inner tubes). Artist and "professional melter" Abel Bentin also filled another gallery with a mesmerizing motif of upside-down ice cream sculptures made with shimmering gold cones.
In addition to feasting your eyes on ice cream art, MOIC suggests you arrive hungry. Each week, they've got something to sample from artisan ice cream makers in California, as well as special mochi tastings from My/Mo and "golden chocolate" from Dove.
If you're eager to experience the Museum of Ice Cream for yourself, you've got to make reservations ahead of time. They're now sold out through July, with tickets for August available on their website.
The Museum of Ice Cream recently opened its doors in Los Angeles and features ice cream-themed artwork as well as tasty culinary treats.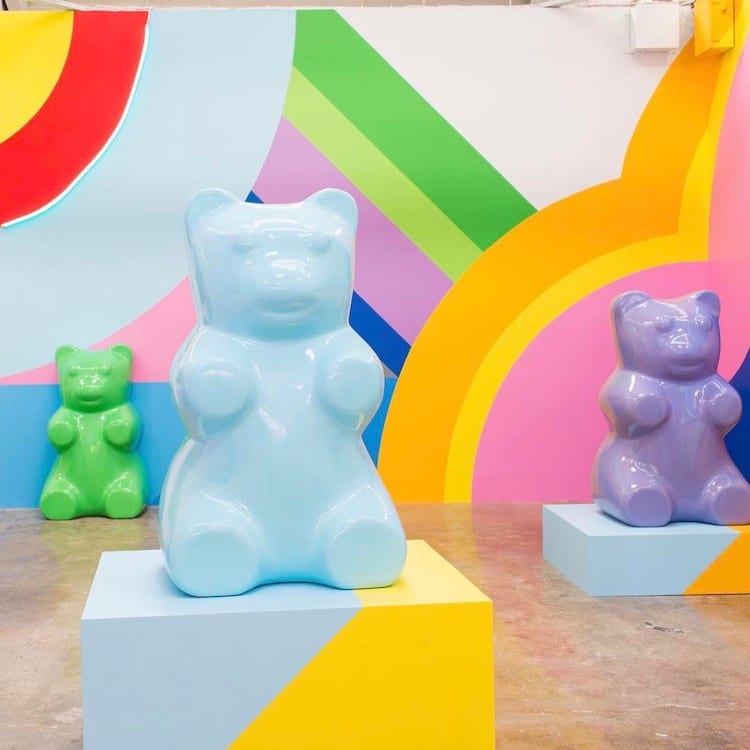 One installation includes a pool filled with a hundred million sprinkles.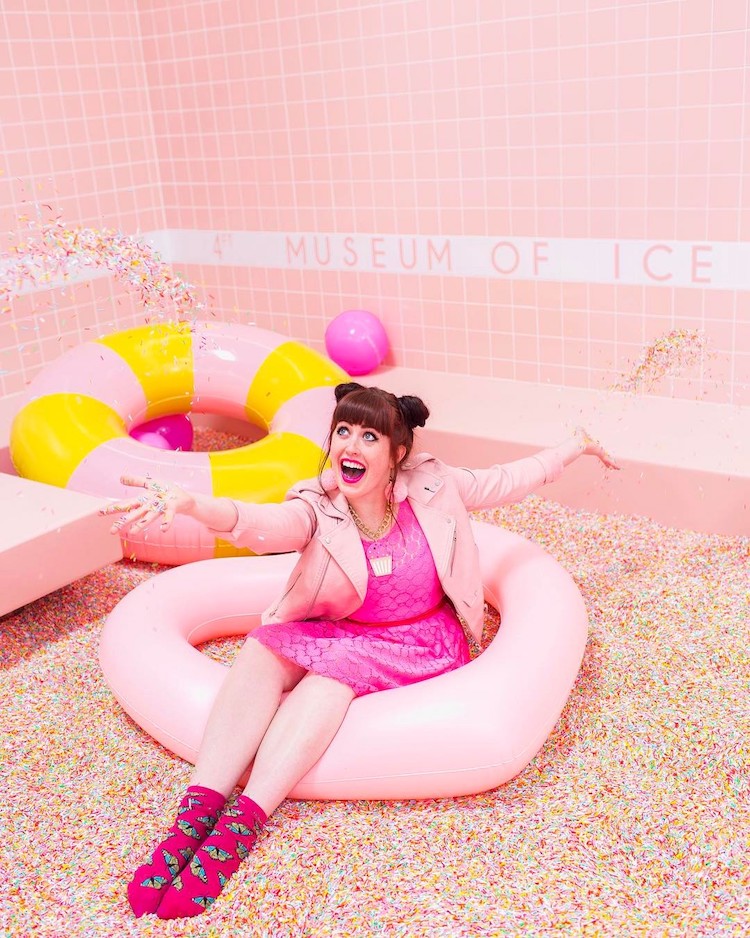 You've got to reserve tickets a head of time—and the unconventional institution is so popular it's booked through July!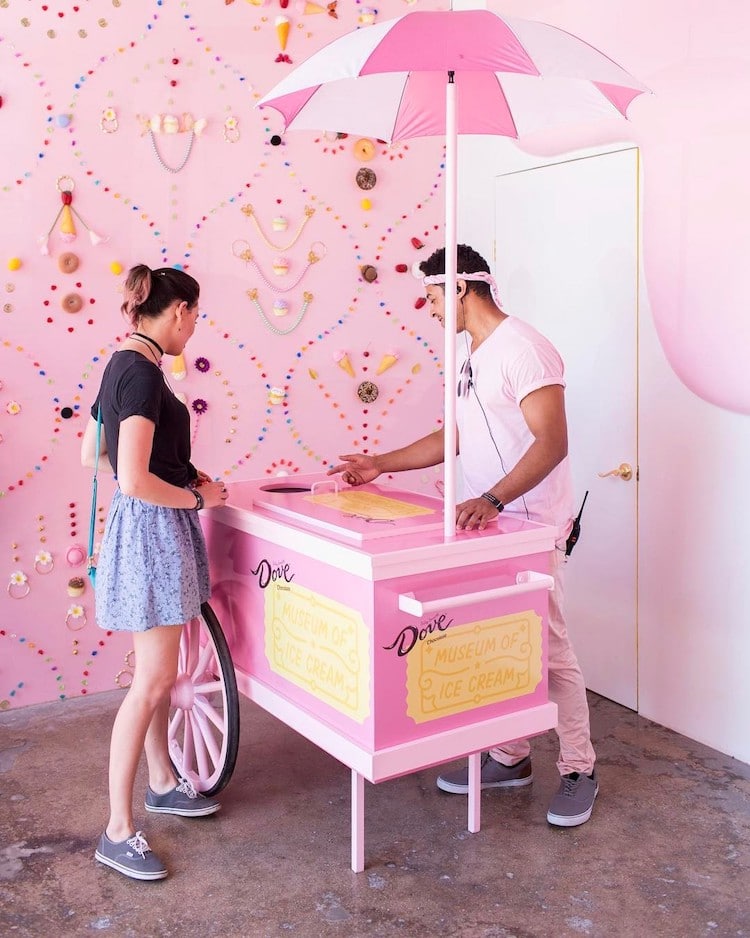 Here's the Museum of Ice Cream installation in progress: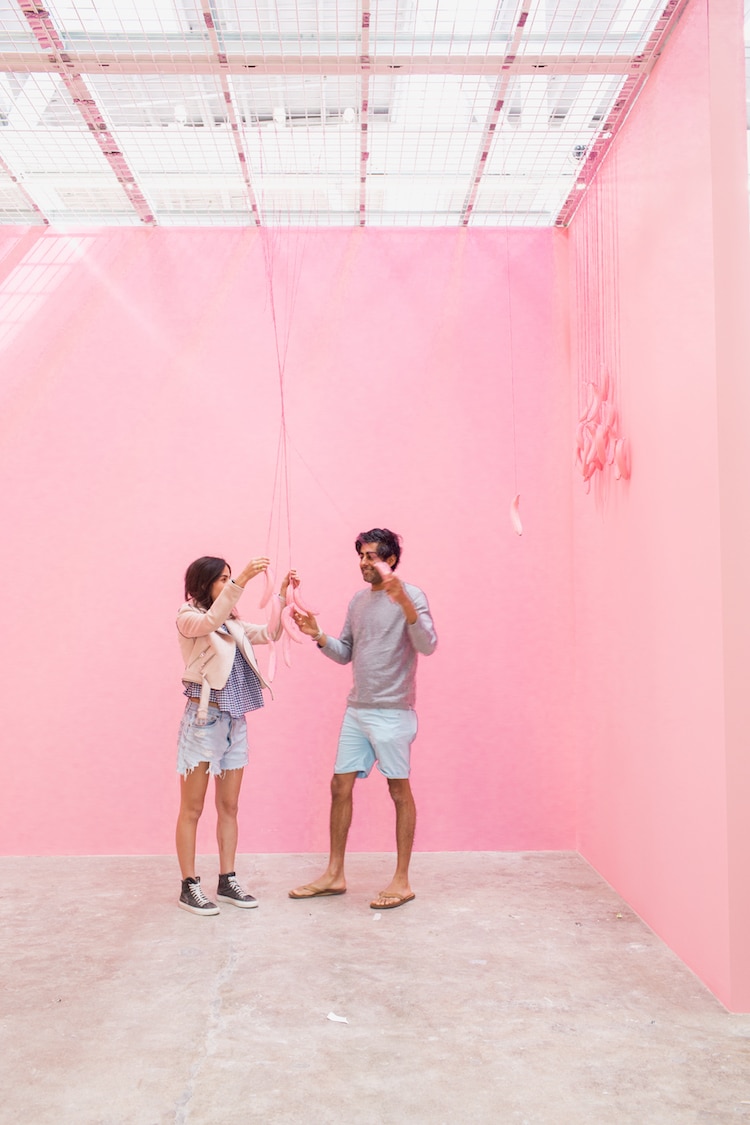 Museum of Ice Cream: Website | Instagram | Facebook
All images via Katie Gibbs. My Modern Met granted permission to use photos by Museum of Ice Cream.