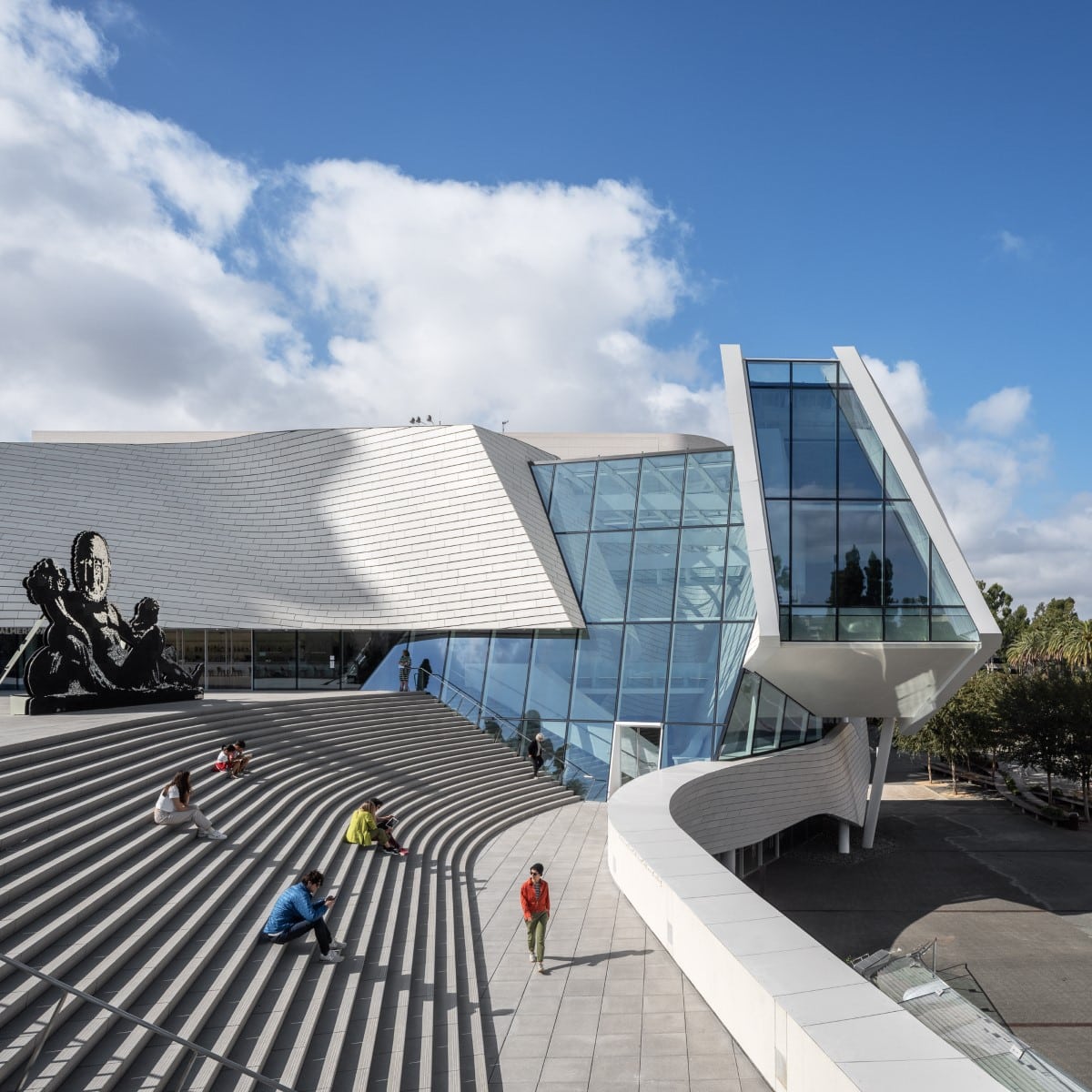 Clad in white terracotta tiles, the Orange County Museum of Art (OCMA) cuts a striking figure at the Segerstrom Center for the Arts in Costa Mesa. Designed by American architectural firm Morphosis, the 53,000-square-foot museum opened to the public in October 2022. Not only does the building house OCMA's collection of over 4,500 objects, but it also provides areas for education, exhibitions, and events, as well as a grand staircase intended to function as a community space.
In true Southern California form, the building's architecture has a strong relationship between indoor and outdoor space. Large windows that break up the terracotta facade allow streams of light to pour into the interior. Visitors are welcomed into an open, airy atrium and are then invited to walk up a grand staircase to a spacious upper plaza on the roof terrace. Designed to be used for events and exhibitions, the plaza takes up nearly 70 percent of the museum's footprint.
The museum's gallery spaces have been mainly organized at ground level as storefronts in an effort to connect pedestrians to the collection. There are also smaller, more intimate galleries, that connect to the mezzanine via a sky bridge.
In terms of materials, the selection of tile, glass, and steel gives OCMA a sleek, futuristic feel. The firm designed the exterior facade to play with the color and forms of the surrounding architecture, in order to blend into the environment.
"By creating a gradient of architectural intensity, from complex forms at the museum's entry to rectilinear and flexible forms within the galleries, the building is a memorable and striking environment for formal and informal experiences with art," states Morphosis.
The project is a triumph for the OCMA, which was founded in 1984. A call for designs was first put out in 2015, and construction began in 2019. With the opening of the new building, OCMA is entering a phase that will allow it to display more of its permanent collection while continuing to grow its temporary exhibitions, installations, and performances.
The new Orange County Museum of Art designed by Morphosis opened to the public in October 2022.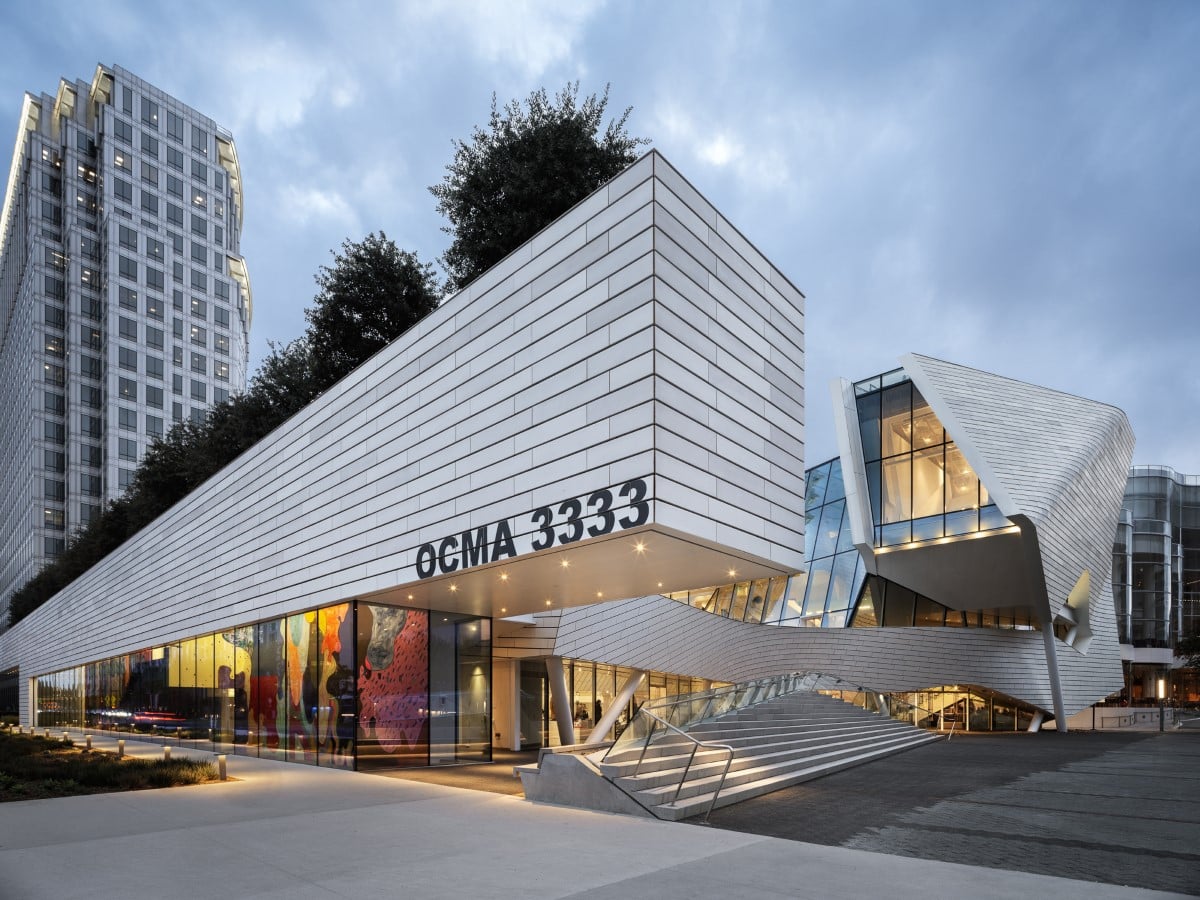 The facade is clad in white terracotta tiles punctuated by large windows.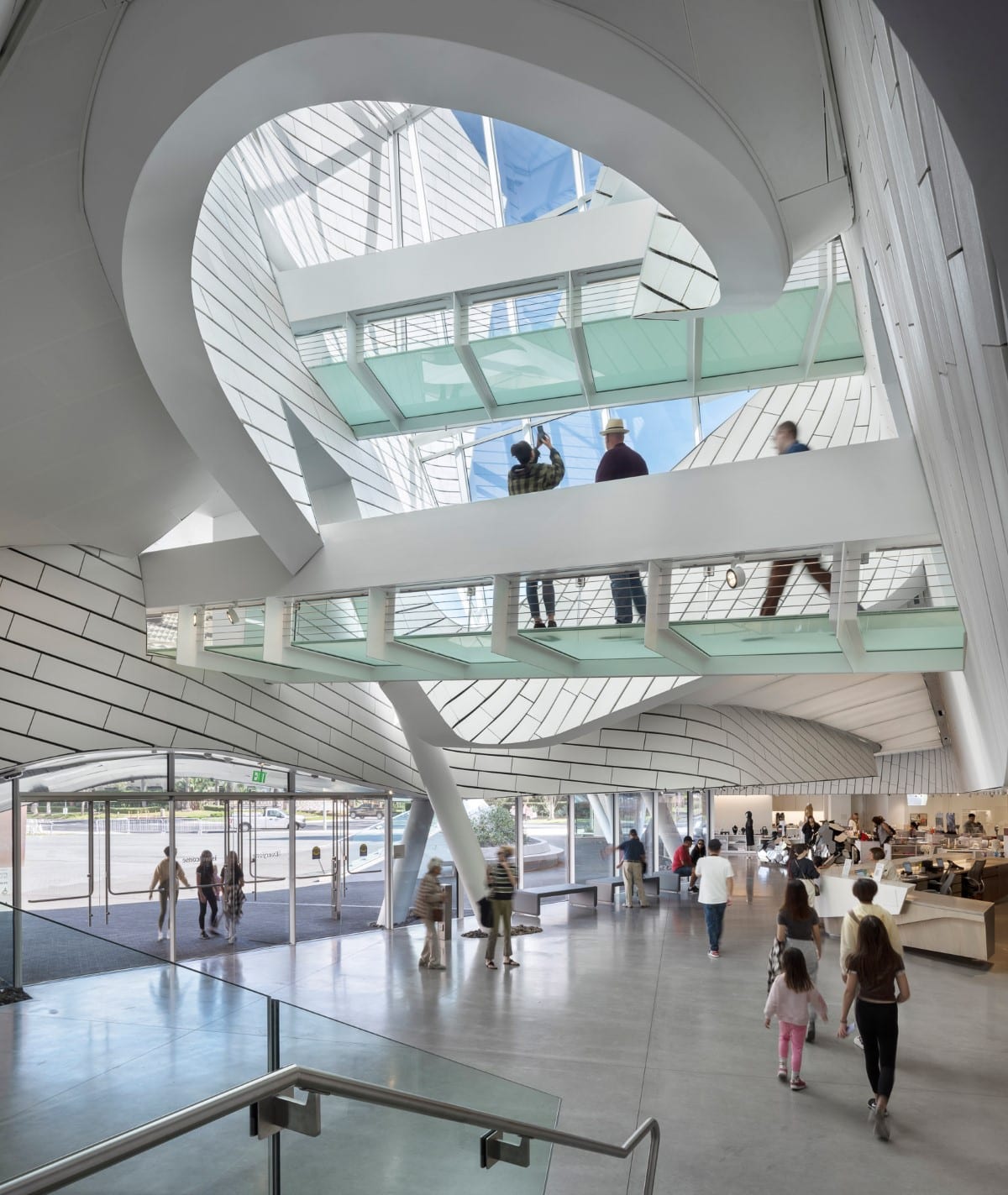 Light streams through the large atrium and storefront galleries that house OCMA's collection of 20th- and 21st-century art.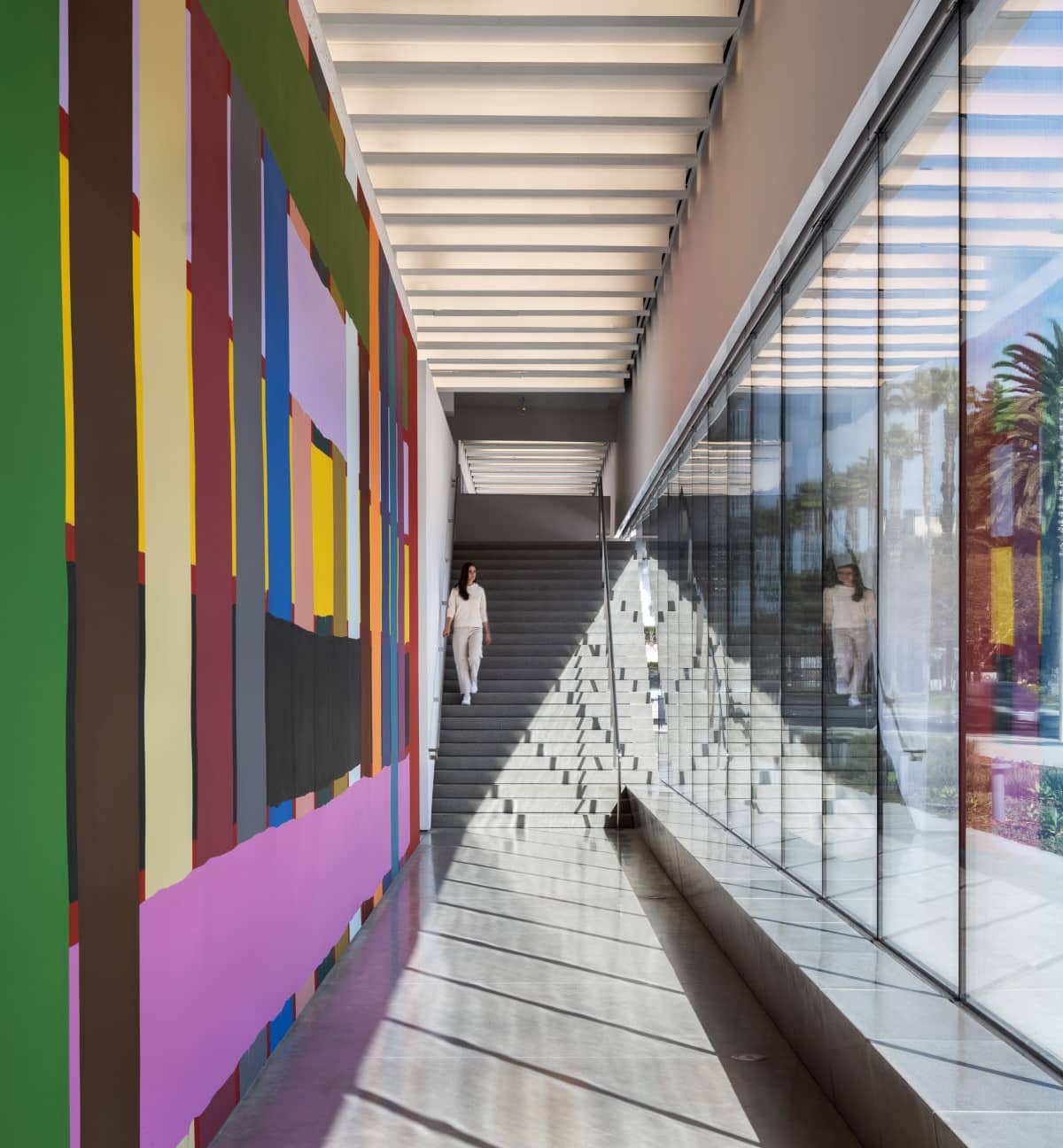 A grand staircase leads up to an enormous plaza on the rooftop terrace…
…while sky bridges connect smaller upper-level galleries.
The undulating forms and color of the facade were selected to create a dialogue with the surrounding architecture.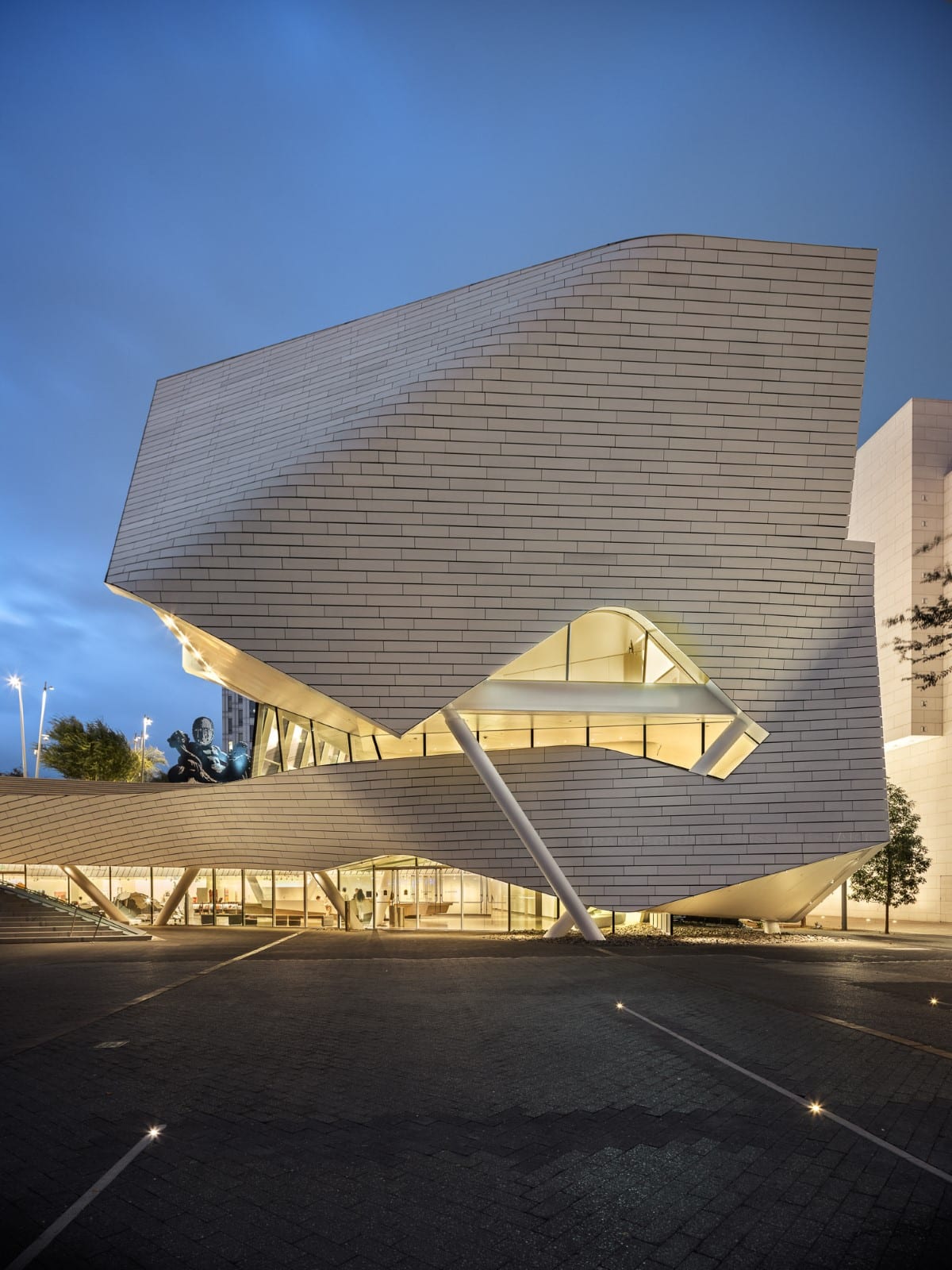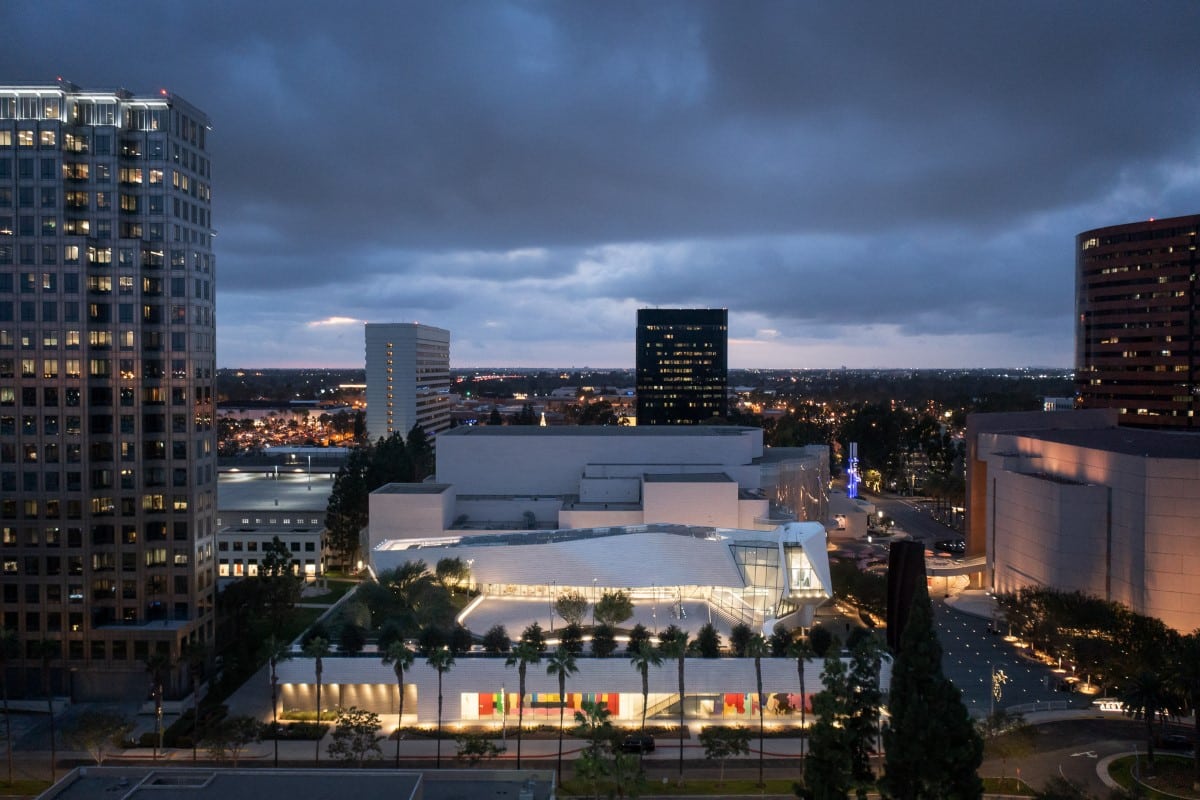 All images via Mike Kelley. My Modern Met granted permission to feature photos by Morphosis.
Related Articles

: