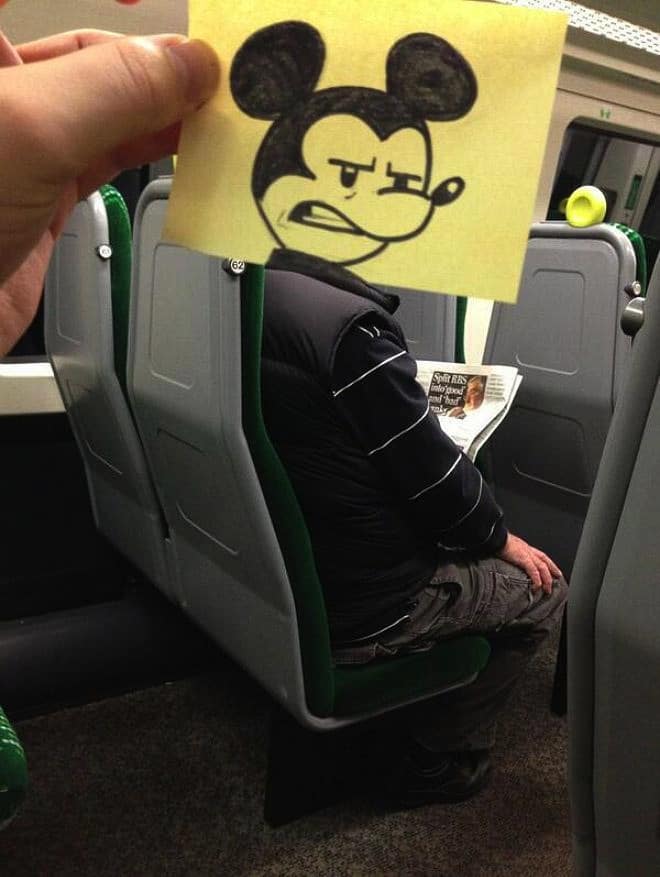 UK-writer and illustrator October Jones regularly spices up his monotonous commute with these funny little drawings that playfully replace fellow commuters' heads with cartoon characters. Over the past few years, Jones has continued to post these entertaining combinations to his Twitter account whenever he was bored on the train.
Rather than hating his Monday morning or getting getting super irritated by the annoying guy who whistles on a public train, Jones uses his imagination to entertain himself and all of his Twitter followers. He is great at matching the person's outfit and pose with a perfectly placed Hellboy or Pringles guy. When he posts each photo, he pairs the simple doodle with a funny tweet and the final results change an otherwise dull train ride into an amusing anecdote.
Jones is best known for Text From Dog, an ongoing Tumblr series where his dog sends him hilarious text messages, and which was recently turned into a full book, Texts from Dog: The Dog Delusion, available for purchase here.
Above: Howdy. I'm on a train. This guy just caught me laughing at his squeaky voice.

I'm on the train. It's nice to see that some things never change…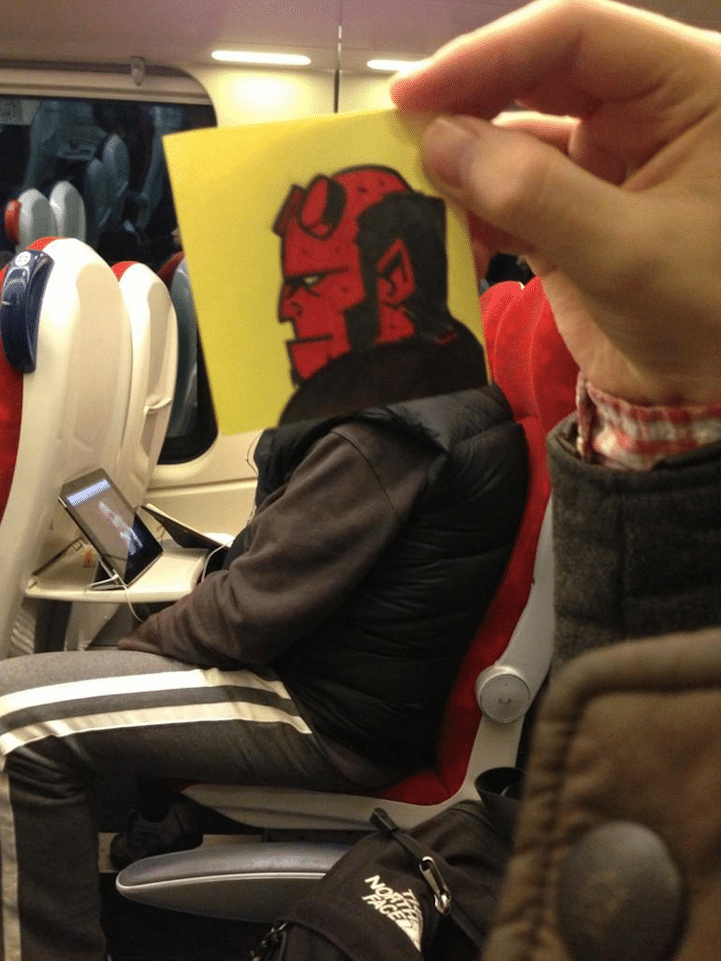 BEST THING about traveling by train: Sometimes you get to see famous people just chillaxing.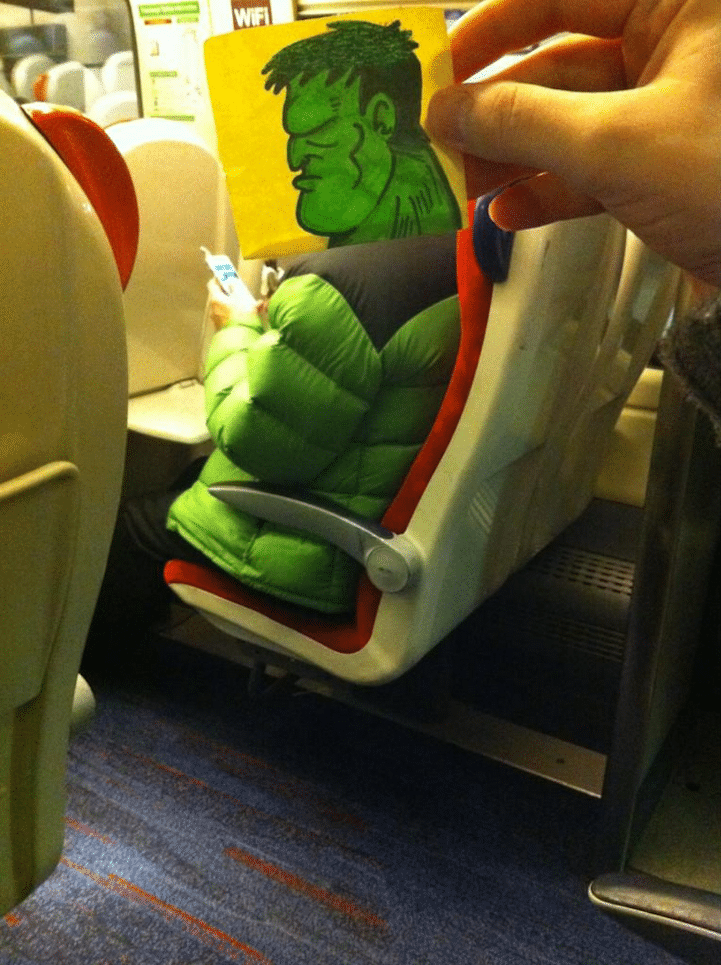 THOR. THIS HULK. HULK BE LATE TO OFFICE. NO EAT HULK'S BAGEL.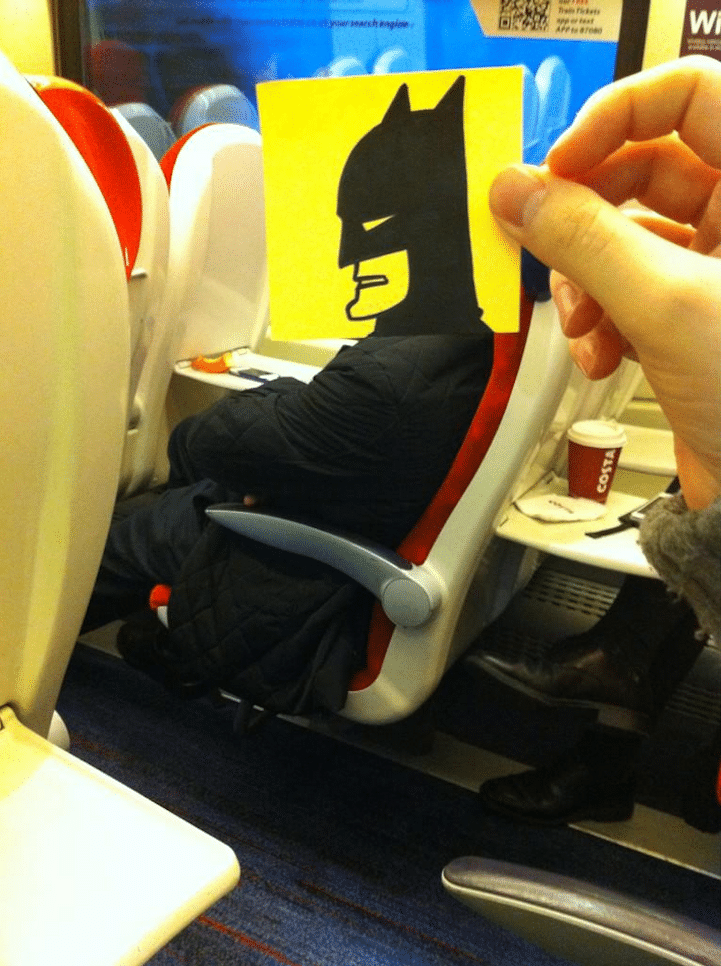 OMG YOU GUYS I'M ON THE BAT-TRAIN.

Oh God. I'm on the train. This guy just caught me taking a photo of him. How did he KNOW?!

On train. I think something's about to kick off…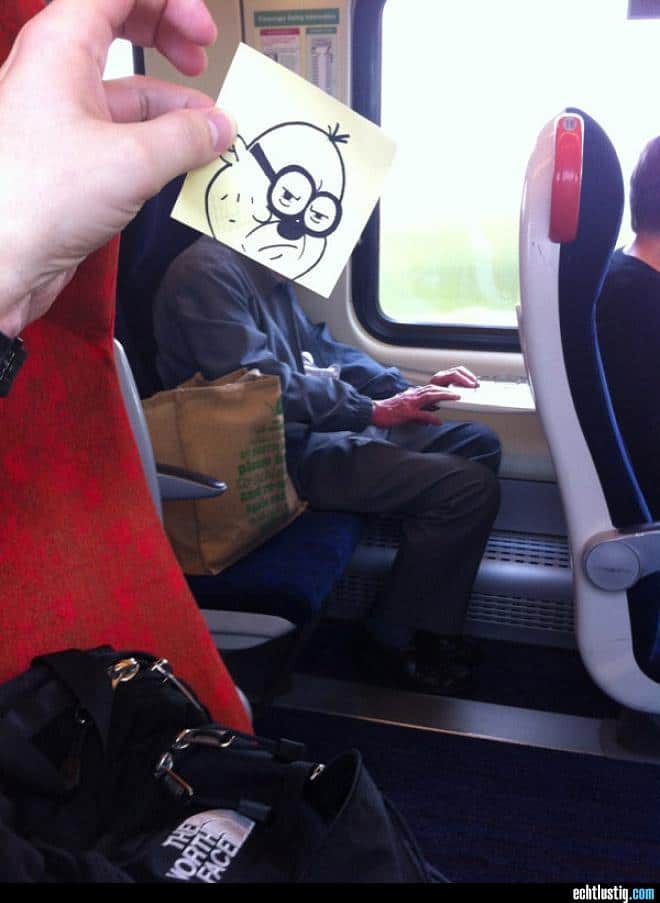 Dude c'mon. You knew Danger Mouse wasn't going to last forever.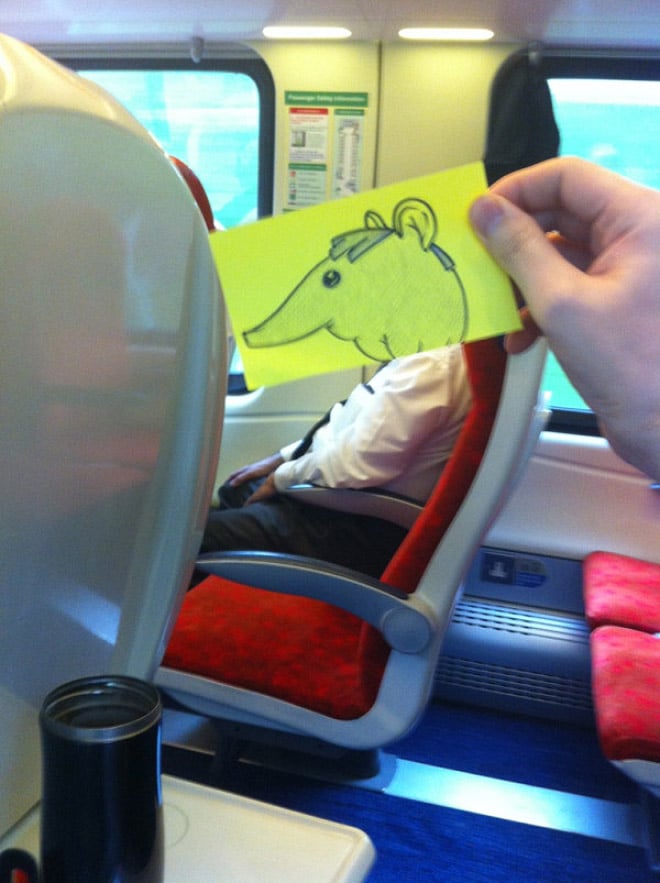 Monday morning. On train. This guy keeps whistling. Annoying.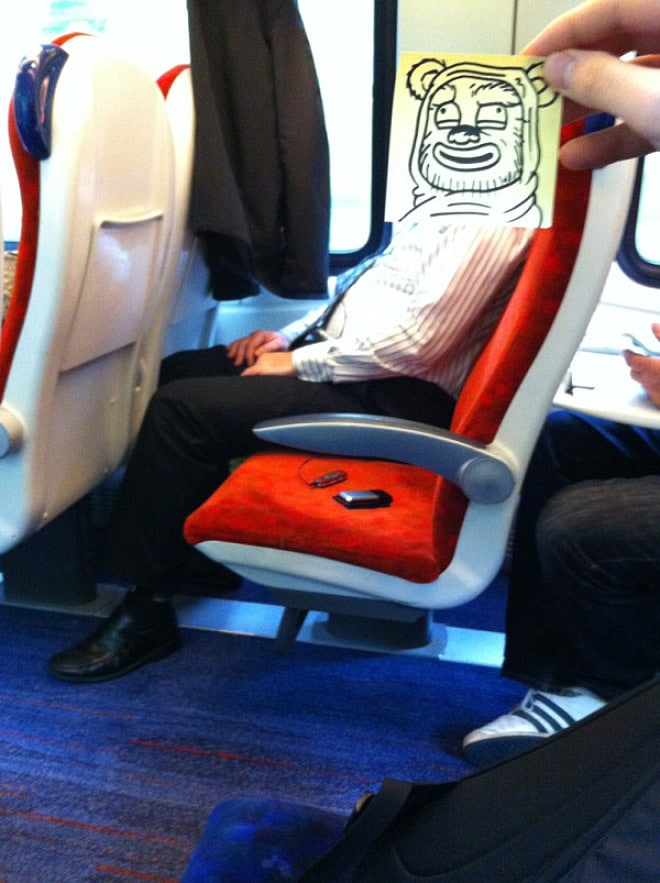 I'm on the train. This Ewok looks high.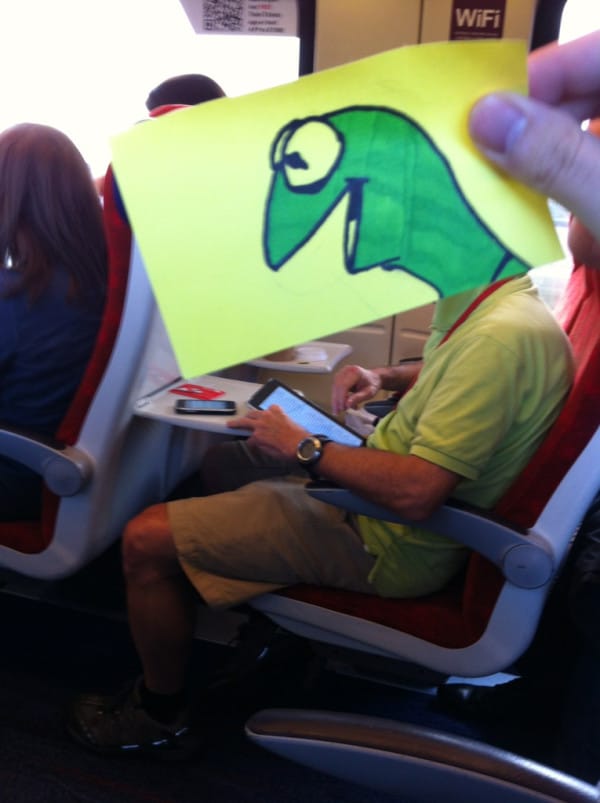 Thursday. On train. Hi-Ho everybody!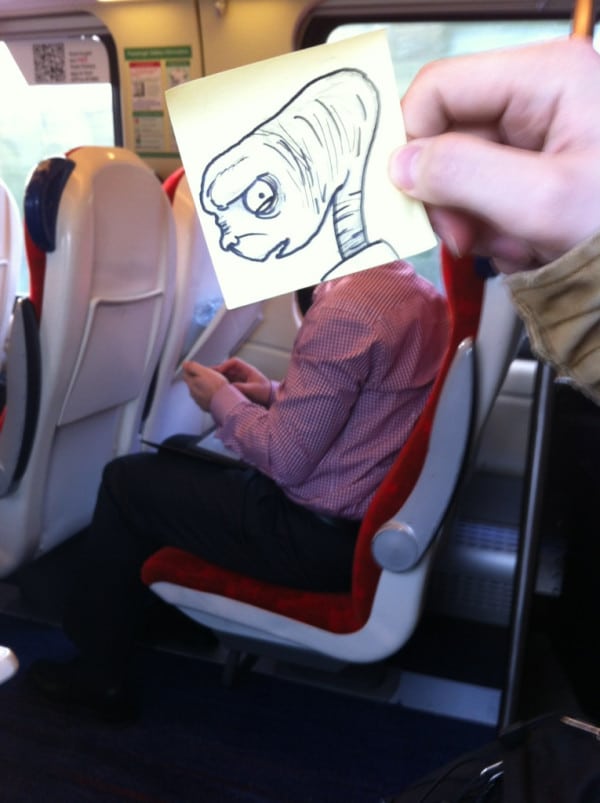 On train. Found seat. I just told this guy off for using his phone in the Quiet Zone. I don't care who he's phoning.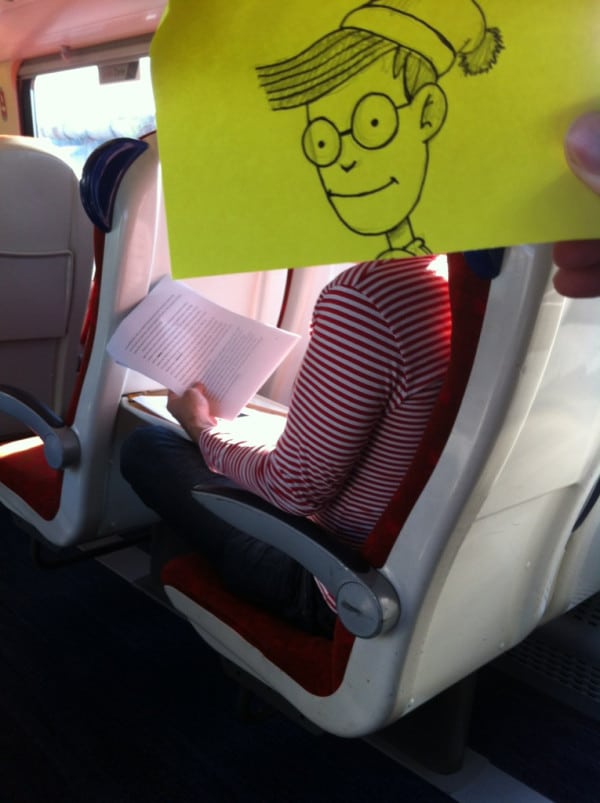 I'm on the train playing 'Where's Wally?'. AH-HA!

On train with Notorious C.A.T. Word up.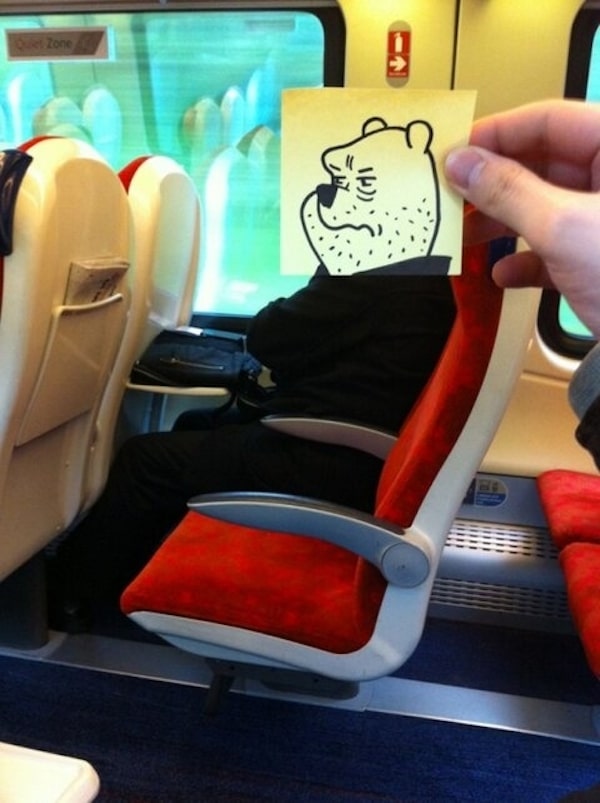 It's Monday morning. I am on the train. This guy looks like poo.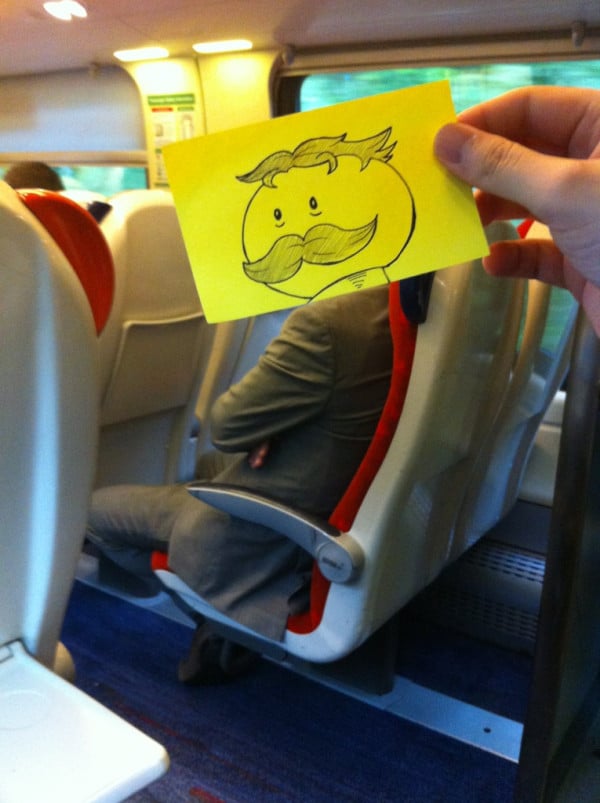 On train. Guy sitting opposite me looks familiar. Think I've seen him on the tube.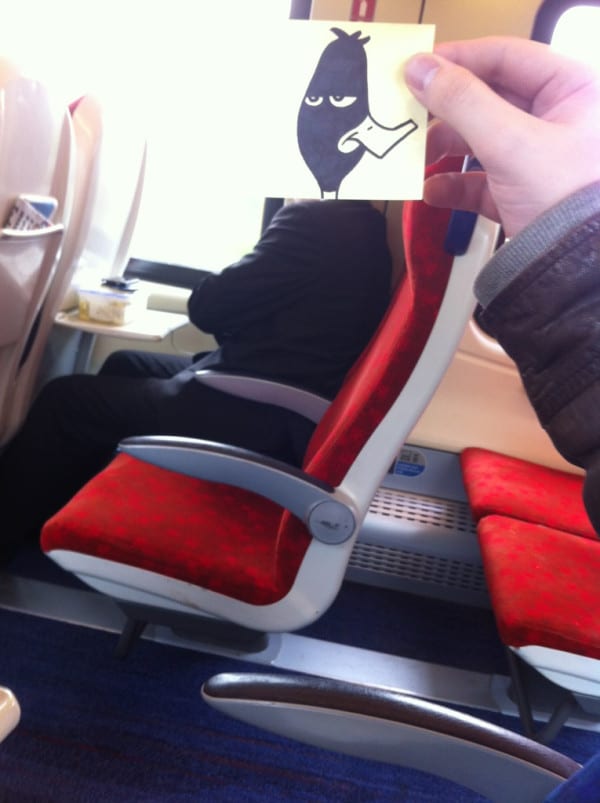 On train. Guy sitting opposite looks like he's been shot in the face.
October Jones: Website
via [Twisted Sifter]