Jen Stark mesmerizes us once again with her vibrantly colored artwork! Just this past weekend, she exhibited an incredible new piece at Show & Tell Gallery in Toronto, Canada.
Though we're used to seeing her insanely detailed kaleidoscopic paper sculptures, this time Stark switches things up with a wooden optical illusion! In this piece, wooden rods are arranged in a circular form, growing progressively taller as they make their way towards the center. Stark painted the tops with a variety of bright colors and the sides either black or white depending on their placement.
The formation resulted in a crazy cool piece that resembles either the top of a giant color pencil or a multi-colored cupcake, depending on your vantage point!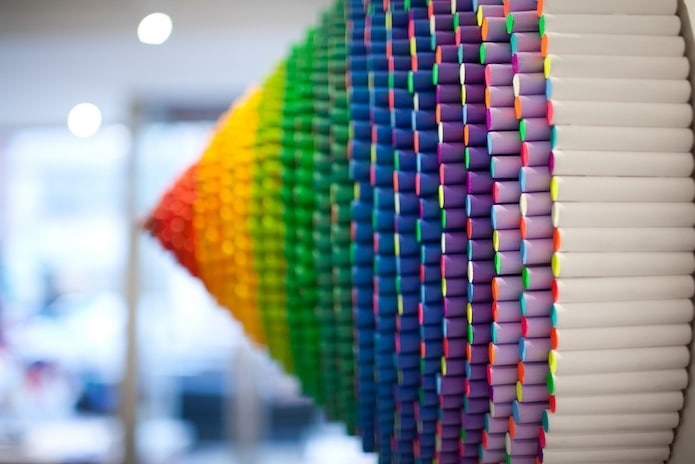 via [Arrested Motion]