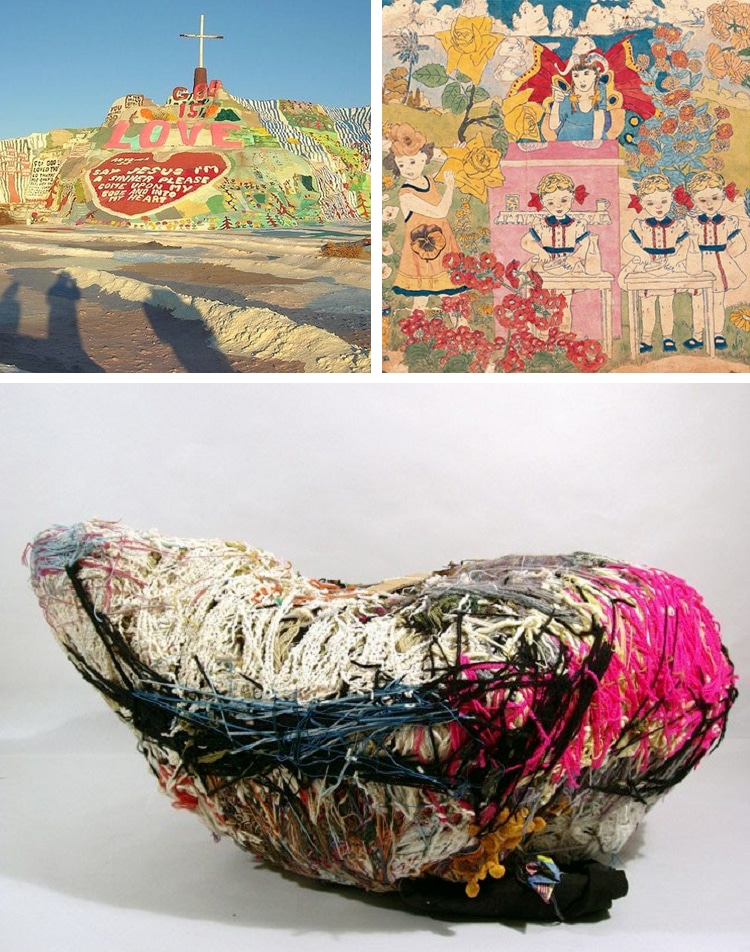 When we think of art, we might picture the likes of the Renaissance Masters whose iconic works still wow us today, or contemporary artists whose cutting edge techniques are simply awe-inspiring. Da Vinci's Mona Lisa or Michaelangeo's David are just a couple of important works from the canon of art history, but there are so many other artists who are creating compelling masterpieces of their own. While many of these creatives are formally trained in their chosen media, there are others whose talents exist outside of the realm of conventional art education. This is known as folk art or outsider art.
What is Folk Art?
Folk art is broad term that describes a variety of media and techniques. From painting to sculpture, these pieces have defining characteristics that are not style based (like line art or hyperrealism) or necessarily influenced by the likes of academia. One aspect is often rooted in traditions of a community and/or culture. The piece (or pieces') aesthetic often expresses the identity that comes from these places, rather than of the individual artist.
"Many of the artworks come from before the rise of the middle class, before the rise of mechanization," Stephanie Knappe, curator at the Nelson-Atkins Museum of Art explained. "It really is about carrying on and carrying through tradition during a time of great change. There is a stability to be found in traditions and keeping the past alive."
But that's not to say that all artists work like that. There are some extraordinary makers who feel compelled to make art as a way to express themselves in ways that they couldn't otherwise.
Because folk art is so open in terms of its appearance, it's hard to find common themes or styles. In this case, it's helpful to look at some of the most famous folk artists whose work continues to captivate us today.
Here are some of the most famous folk artists whose work continues to awe and inspire in different ways.
Ammi Phillips
Born in 1788, Ammi Phillips was a prolific portrait painter who was said to have produced as many as two thousand paintings in his 50-year span of creating art. Considered to be self-taught, he still pursued a career in art and became well known for works that feature plain backgrounds and flattened, almost stylized figures.
Leonard Knight
You might not recognize Leonard Knight's name, but you might've heard of his greatest accomplishment—Salvation Mountain. Made from adobe, straw, and a lot of paint, the immersive visionary landscape is located east of the Salton Sea in California. The hill is adorned in vibrant colors and sprawled with Christian messages and Bible verses.

During his many years at the mountain, Knight lived in the back of his truck and kept the company of many cats. "If somebody gave me $100,000 a week to move somewhere and live in a mansion and be a big shot, I'd refuse it," Knight said. "I want to be right here. It's amazing, isn't it?"
Henry Darger
A reclusive writer and hospital custodian living in Chicago, outsider artist Henry Darger is best known for his 15,145-page manuscript called In the Realms of the Unreal. It's bound in 15 volumes and includes several hundred scroll-like watercolor paintings. The book features many themes, some of which include idyllic scenes of children playing in flowery landscapes, while others are much darker and feature terrifying situations.