In this age of endless selfies, it's easy to forget that there existed a time before humans were photographed. So what exactly did the very first photo of a human entail? Well, this particular photo is a city shot, and it's just so happens to be the oldest image of Paris. And it's only fitting that Louis Daguerre—the inventor of daguerreotype—should be the photographer.
Not only did this inventor create one of the most commonly used photographic techniques of the 19th century, but he holds the honor of taking this precious shot. Taken at Place de la République in Paris, Daguerre composed his image looking southward toward Boulevard du Temple. Incredibly, the characteristic Parisian rooftops make the photograph instantly recognizable as the City of Lights. The photograph, taken in 1839, is widely regarded as the first one of Paris.
But why do the streets look so empty? That would be due to the 10-minute-long exposure time needed due to the technology of the time. Funnily enough, one person didn't escape being immortalized on film. In the left-hand corner a man is getting his shoe shined. Having stood just still enough to make the shot, the anonymous pair are known to be the first humans ever photographed.
If you zoom into the lower left corner of the world's first Paris photo, you can see the silhouette of a person getting his shoes shined by another individual on the street.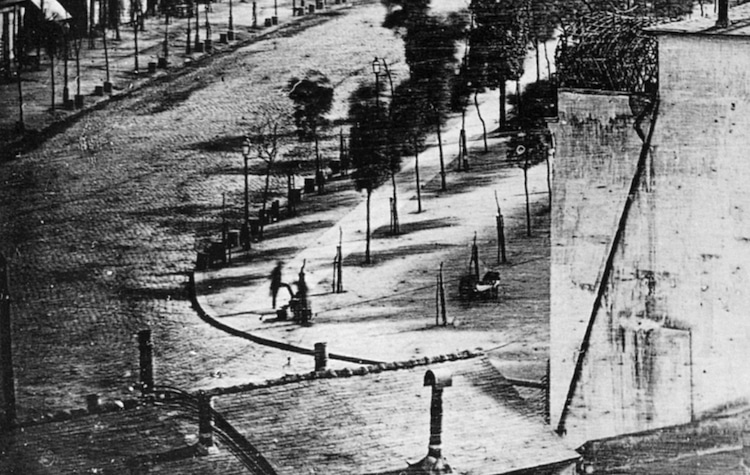 That blurry figures are the very first people to ever be captured on film.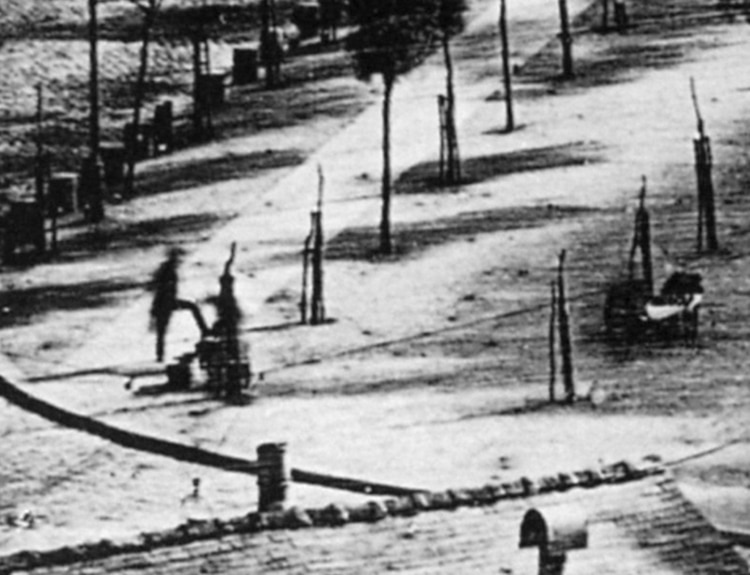 h/t: [Lost at E Minor]